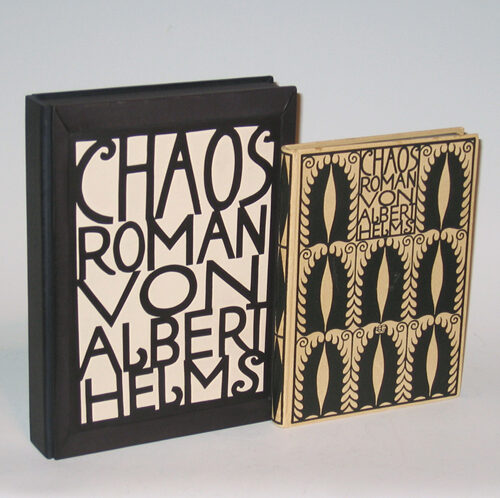 Albert Helms / Carl Otto Czeschka  "Chaos Roman von Albert Helms"  1909
More Information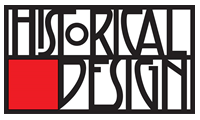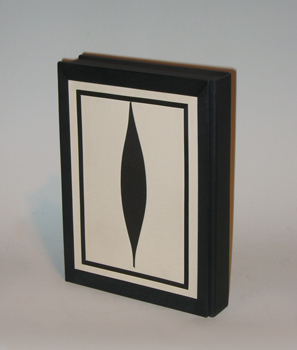 Product Description
Albert Helms / Carl Otto Czeschka  "Chaos Roman von Albert Helms"  1909
Related Products
Keizo Kitajima, "New York" 1982

KEIZO KITAJIMA (1954-) Tokyo, Japan

"New York" 1982

Inscribed by the photographer in Japanese.

Published by Byakuya, Tokyo.

Dimensions:

Book: H: 12" x W: 8 5/8"

Custom leather box: H: 13 5/8" x W: 9 3/4" x D: 1 7/8"

Custom cloth case: H: 14 11/16" x W: 10 7/16" x D: 2 9/16"

These days, the Japanese photographer Keizo Kitajima, born in 1954, lives in Tokyo and specializes in urban photography. But in 1981, he spent about six months in New York, hanging out in New Wave clubs or roaming the streets, taking pictures — often by simply pointing and shooting. More than three dozen of these gritty black-and-white images form his robust New York gallery debut. The lush blacks of Mr. Kitajima's images, which were initially published in a book and only recently printed, bring to mind his friend and mentor Daido Moriyama. But Mr. Kitajima's aesthetic, at least here, is all about round edges and people who are anything but average. Some are hard-working immigrants whose faces loomed close to Mr. Kitajima's lens as they hurried along the street. Others are celebrities (Mick Jagger) or soon-to-be celebrities (the young Madonna, when her face still had pores), drag queens or denizens of the Mudd Club or CBGB's. Some are simply people waiting for something to happen, like the rogues' gallery of five men behind a police barrier on Fifth Avenue.

Aztec AD 1325-1475 Important stone carved sculpture of a coiled serpent

AZTEC AD 1325-1475 Mexico.

Important stone carved sculpture of a coiled serpent, AD 1325-1475 Mexico.

***Two scientific authentication reports are available with this sculpture.

H: 10″ x D: 8″

Price: $27,500

The serpent played a very important role in Aztec religion and was represented in a variety of forms. The majority of the serpents represented in Aztec sculpture are rattlesnakes.

Mexican mythology indicates the snake is a symbol of veneration, worship and honor.  Often a symbol of great power, resurrection and rebirth, the snake continues to be a powerful emblem of renewal and transition.
Further, the snake is recognized as a symbol of humanity as a whole.  Interestingly, the Mexican perspective provides hope for mankind to aspire to great heights as it correlates the shedding of the serpent's skin to man's ability to change his own circumstances and overcome adversity.

The Aztecs build an impressive empire in the valley of Mexico. This thriving area, known as Tenochitlan, was the cultural, religious and trading center of Mesoamerica. Aztecs were the Native American people who dominated northern Mexico at the time of the Spanish conquest led by Hernan Cortez in the early 16th century. According to their own legends, they originated from a place called Aztlan, somewhere in north or northwest Mexico. At that time the Aztecs (who referred to themselves as the Mexica, or Tenochca) were a small, nomadic, Nahuatl-speaking aggregation of tribal peoples living on the margins of civilized Mesoamerica. Sometime in the 12th century they embarked on a period of wandering and in the 13th century settled in the central basin of México. Continually dislodged by the small city-states that fought one another in shifting alliances, the Aztecs finally found refuge on small islands in Lake Texcoco where, in 1325, they founded the town of Tenochtitlan (modern-day Mexico City). The term Aztec, originally associated with the migrant Mexica, is today a collective term, applied to all the peoples linked by trade, custom, religion, and language to these founders. Warriors and pragmatic builders, the Aztecs created an empire during the 15th century that was surpassed in size in the Americas only by that of the Incas in Peru. As early texts and modern archaeology continue to reveal, beyond their conquests and many of their religious practices, the Aztecs had many positive achievements: the formation of a highly specialized and stratified society and an imperial administration, the expansion of a trading network as well as a tribute system, the development and maintenance of a sophisticated agricultural economy (which was carefully adjusted to the land) and the cultivation of an intellectual and religious outlook that held society to be an integral part of the cosmos.