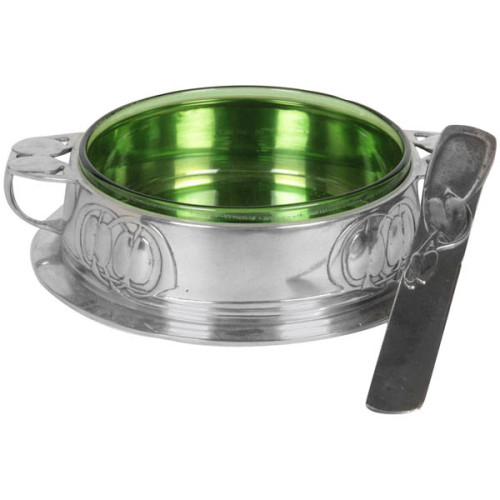 Archibald Knox / Liberty & Co. / James Powell & Sons Serving dish c.1902-1905
More Information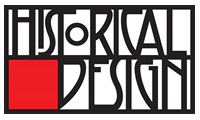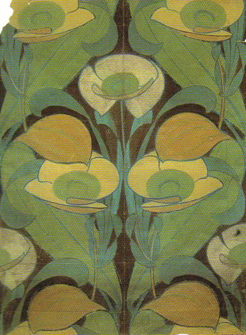 Product Description
Archibald Knox / Liberty & Co. / James Powell & Sons Serving dish c.1902-1905
Related Products
Wilhelm Kage / Gustavsberg Sweden Art Deco Important Prototype Surrea vase c.1940

WILHELM KÅGE (1889-1960) Sweden
GUSTAVSBERG Gustavsberg, Sweden

Prototype Surrea vase c. 1940

Matte glazed porcelain
Marks: Gustavsberg/Kåge logo, 707.G.M. (exhibition label)
Illustrated: Wilhelm Kåge: Konstnär och Hantverkare, Nils Palmgren (Stockholm: Nordisk Rotogravyr, 1953) p. 237.
This prototype vase was exhibited at the Nationalmuseum in Stockholm (see installation photo)

H: 16 1/2" x W: 10 1/2"

Price: $55,000

The Swedish ceramicist Kåge studied painting before attending the Copenhagen Artists' Studio School under Johan Rohde. He was already a successful poster artist when he joined the Swedish Ceramic Company in Gustavsberg. He enjoyed a long career as artistic director there, from 1917 until 1949, and continued designing for the firm until the year of his death. He encouraged the use of modern forms in his artistic pottery throughout his association with Gustavsberg.
The rare models known as the Surrea series, were created for an exhibition in Stockholm. They represent one of the more experimental collaborations between Kåge and the ceramic company. Unfortunately, Kåge's masterworks remained experiments. Technical difficulties in firing the large models combined with a lack of public enthusiasm for the avant-garde forms kept the series from going into actual production. Examples survived through the interest of private collectors and the now defunct Gustavsberg Museum in Stockholm.

Andrea Branzi "Cucus" chair c. 1985

Andrea Branzi (1938 – )   Zabro, Italy.

"Cucus" chair c.1985

Lacquered wood, tree branches

Illustrated: Domestic Animals: The Neoprimative Style Andrea and Nicoletta Branzi, (London, 1987) n.p.; Designed by Architects in the 1980s, Julie Capella and Quim Larrea, Barcelona, 1987, p. 37; Anne Bony, Paris Les années 80, 1995, p. 520; Charlotte and Peter Fiell, 1000 Chairs, Cologne, 2000, p. 588

H: 42 3/4″ x W: 19 3/4″ x D: 24″

Price: $19,000

The  "Cucus" chair was part of  the "Domestic Animals" series
designed in 1985/86 by Andrea Branzi for Zabro.

Andrea Branzi's "Domestic Animals" series was designed in 1985 and 1986 for the Italian firm Zabro. Designs were later also manufactured by Zanotta. Andrea Branzi created "Domestic Animals" in collaboration with Nicoletta Branzi, who produced limited edition art clothing for this series. The "Neoprimitive" style in which this collection has been rendered utilizes natural materials such as sticks to create an object that brings archetypal symbols into the home to produce emotional effects. These objects combine technology and nature and the symbols and codes that these entail demonstrating that "a hybrid love between different creatures is possible." (Branzi, Domestic Animals, 1987, n.p.) With these objects Branzi aims to "domesticate" technological inventions so as to make them a positive presence in man's life.
"The difference between a domestic animal and a trained (or tamed) one lies in the fact that the latter is the outcome of an unnatural and violent attitude, while the domestic animal establishes the dream of a loving relationship with man." (Branzi, Domestic Animals, 1987, n.p.)

Andrea Branzi, architect and designer, born in Florence in 1938, where he graduated in 1967, lives and works in Milano. From 1964 to 1974 he was a partner of Archizoom Associati, first vanguard group internationally known, whose projects are preserved at Centro Studi e Archivio della Comunicazione in Parma and at Centre Georges Pompidou in Paris.
Since 1967 he works in the fields of industrial and research design, architecture, urban planning, education and cultural promotion.He is Professor at the Third Faculty of Architecture and Industrial Design of Politecnico di Milano.