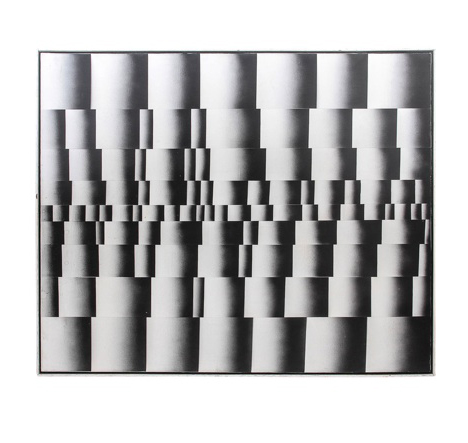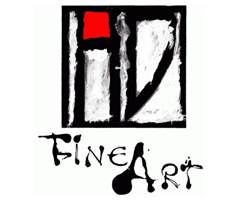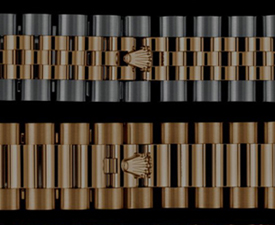 Product Description
Athos Zacharias "Reinforce" Acrylic on canvas 1972
Related Products
Jack Richard Smith "10003" Blackoil, wax, lead salts on copper 2006

JACK SMITH (1950-) Taos, NM

"10003" 2006

Blackoil, wax, lead salts on copper, ebonized wood frame

For more information on Jack Smith see: "Taos Portraits" by Jack Smith, May 14th – August 15th, 2004, exhibition catalogue (Taos, NM: Harwood Museum of Art, University of New Mexico)

Canvas: H: 18" x W: 13 3/16"

Framed: H: 25 1/4" x W: 20 7/16"

Jack Smith was born in 1950. At age 16, he began his training at the Interlochen Arts Academy in Michigan before moving to Ohio to attend Columbus College of Art and Design. He also studied for a brief time at the Instituto de Allende, at San Miguel de Allende, GTO, Mexico. He now resides in New Mexico. Reflecting a profound knowledge of art history and and an alchemist's sense of the painting craft, contemporary painter Jack Smith has forged his own place amongst the most powerful of contemporary portraitists working in America. Incorporating blackoil, wax, lead salts, and copper Smith's small format portraits and paintings are detailed and intimate depictions of creative individuals and charged tableaux. Smith's singular style of portraits glow with a warm inner light and present honest, straightforward images that speak of personal narratives.Jack Smith recently received a prestigious Past Achievement Award from the Peter and Madeleine Martin Foundation for the Creative Arts, following an important solo exhibition titled, Jack Smith: The Taos Portraits at the Harwood Museum of Art at the University of New Mexico in 2004. The exhibition featured fifty portraits of Taos, New Mexico residents, executed between 2000 and 2003. The series was intended as a visual biography of this unique artistic community at the turn of the century. Smith's subjects range from the famous to the infamous – including artists, writers, art patrons, Native peoples, and street peoples.

Tim Liddy Who Can Beat Nixon (1970) Presidential Sweepstakes 2006 Oil and enamel on copper, plywood back

TIM LIDDY

"Who Can Beat Nixon" (1970) Presidential Sweepstakes 2006

Oil and enamel on copper, plywood back

Signed in script: Tim Liddy "circa 1970" 2006, red circular ring

Provenance: William Shearburn Gallery (St. Louis, MO)

H: 11 ¾" x W: 9" x D: 2"

With his recent paintings, Liddy has both reasserted the construct of hyperrealist painting and developed a thoroughly unique advancement of that mode by extending the cultural reality of the indexed original. Based on the illustrated box lids of vintage board games, Liddy has recontextualized a subject, which evokes the underlying rules of life. Painted on copper or steel in the precise dimensions of the original, the metal is then manipulated to demonstrate the exact rips and tears from years of usage and includes trompe-l'oeil renditions of the scotch tape that might be holding the cardboard box together, the assorted stains, or the various graffiti of time. Liddy leaves no possibility of ambivalence, these works speak to a concurrent understanding of their original object identity and to themselves as works of art engaged in historical and psychological dialogue.