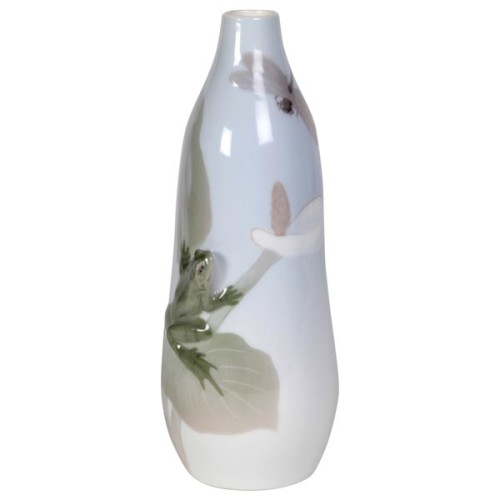 Christian Thomsen / RC Denmark Rare "Frog and Dragonfly" Art Nouveau vase 1901
More Information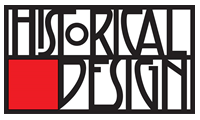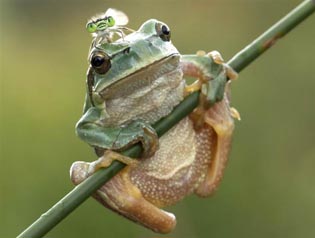 Product Description
Christian Thomsen / RC Denmark Rare "Frog and Dragonfly" Art Nouveau vase 1901
Related Products
Hendrik Petrus Berlage Holland Rare Architectural Candelabrum c. 1900

HENDRIK PETRUS BERLAGE  (1856 – 1934) Netherlands
BECHT & DYSERINCK for 't Binnenhuis

Rare Architectural Candelabrum c. 1900

Riveted and detailed "Eiffel Tower" like form in brass and copper with four feet, small cut out  designs and two bobeche trays supporting five candles.

H: 14″ x W: 8 1/4″ x D: 8 1/4″

Price: $7,950

Hendrik Petrus Berlage, a Dutch architect and designer attended the Rijksakademie in Amsterdam and a year later switched to architecture.  Berlage enrolled in 1875 in the architecture department of the Eidgenössische Technische Hochschule in Zurich. Through 1878  Berlage studied in Zurich under Gottfried Semper, whose teachings had a lasting influence on his work. After finishing these studies, Berlage spent three years traveling in Germany (1879) and Italy (1880-1881) before returning to his native Amsterdam. From 1881 Berlage was employed by the Amsterdam architect Theodor Sanders and from 1884 Berlage was a partner in the business until he opened his own practice in 1889. In 1884 he submitted a design for the projected Commodity Exchange (Beurs van Berlage) in Amsterdam, winning the competition in 1896. This building, completed in 1903, was Hendrik Paulus Berlage's first important commission, which also solidified his reputation. Also in Amsterdam and at this same time, Berlage built the Diamond Guild building (1897-1900). In 1900 along with the architect and designer Jacob van den Bosch, Hendrik Paulus Berlage opened the gallery, "'t Binnenhuis". They sold their own designed furniture and objects they from 1900-1929. In 1900 Berlage was also commissioned to plan a southern extension of Amsterdam. This was Berlage's most important contribution to urban planning and he worked on the project until 1915. In 1911 Berlage went to the US, where he saw the new buildings by Frank Lloyd Wright and Louis Sullivan. Berlage built his own house in The Hague and moved into it with his family in 1913. The Gemeentemuseum in The Hague (1919-1935) was Berlage's last important building, however it was not completed until shortly after his death. Hendrik Petrus Berlage was the founder of the "Amsterdam School" and was a pioneer of modern architecture in the Netherlands. In his 1905 essay "Gedanken über Stil in der Baukunst", Berlage fiercely criticized 19th-century historicizing architecture as pompous, reserving his praise for the austere simplicity of early period styles. His criticism was severe since he stated flatly that historicizing architecture was all appearance rather than reality, was not art; too much was imitation, more iron was used than stone, and so on. Hendrik Petrus Berlage was therefore an early critic of Historicism even though his Amsterdam Exchange still reveals Romanesque features.

Münchner Werkstätten / Art Deco Large Glazed Pottery Vase c. 1928

MÜNCHNER WERKSTÄTTEN  Germany

Vase c. 1928

Blue and white modeled glazed earthenware with orange red outlines

Marks:   "M" over "W" mark, Germany

Provenance: Mr. Ernest L. King (Watkins) "Rockledge" Commission, Winona, MN c.1930's Phillip Brooks Maher (interior architect), descended in the King Family to Bud (E. L. King Jr.) and Betty King, Winona, MN, Hollander Gallery, Milwaukee, WI, Private Collection, New York, NY

H: 9 ¾" x W: 8 ¼" x D: 8 ¼"

Price: $5,450

ROCKLEDGE, the summer home of Ernest and Grace King (the Watkins Family Company fortune was made from door-to-door sales of health potions and hygiene related products) was built and designed in its entirety from the expansive main home building with all of the furnishings to the custom silver service all the way down to the hand woven carpets and lace curtain designs, is arguably the most famous American Arts and Crafts commissioned home in America and was built and meticulously designed by George Washington Maher. It was finished in 1912, and was used by the Kings for the month of August only for a couple of decades before the interior was completely redone in the fashionable Art Deco design of the 1930's. George Washington Maher's son Phillip Brooks Maher, was hired for the project and went shopping for the best of the design of the period in both New York and Paris. He assembled a legendary collection of Art Deco design that comprised many important examples of both American and European Art Deco including the famous Donald Deskey square form telescope table, a Gilbert Rohde "Z" clock, a pair of Mies van der Rohe red lacquer and wicker armchairs, DIM furniture and rugs from Paris and rare Paolo Venini floor lamps and sculptural glass pieces among many other major 20th Century design works. This rare vase was indicative of the avant-garde furnishings throughout the King Home as well as the exquisite quality and attention to the detail of every single object that the Kings surrounded themselves with and became accustomed to enjoying and living with whether they were at their Daytona Beach resort, their lakeside property at Lake Tahoe or their plantation in Hawaii!