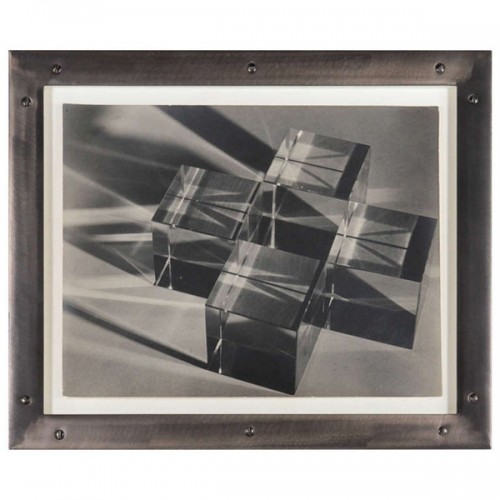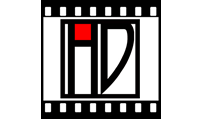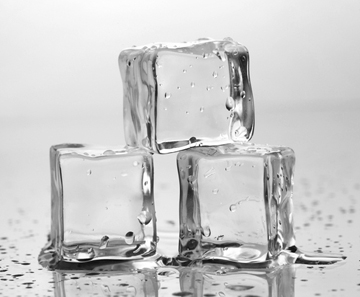 Product Description
Carlotta Corpron, Light Cubes, Silver gelatin print c. 1947
Related Products
Nathan Lerner, Dowels Light Box Study, Silver gelatin print c. 1937

NATHAN LERNER (1913-1997) Chicago, USA

Dowels Light Box Study c.1937

Silver gelatin print

Signed on back

Illustrated: New Bauhaus, 50 Jahre: Bauhausnachfolge in Chicago (Berlin: Bauhaus-Archiv and Argon Verlag GmbH: 1987), p. 177

H: 18 5/8" x 22 ½" (framed)

Nathan Lerner's long career was inextricably bound up in the history of visual culture in Chicago. Born in 1913 to immigrants from Ukraine, he began studying painting at the Art Institute of Chicago at the age of 16, taking up the camera to perfect his compositional skills. At 22 he began doing a kind of photojournalism, developing his well-known series on "Maxwell Street," an immigrant neighborhood hit hard by the Depression, and also photographing the southern Illinois mining area. In 1936 when the New Bauhaus was established in Chicago by Lazlo Moholy-Nagy, Lerner became one of its first scholarship students and turned increasingly to photographic experimentation. He began making semi-abstract, strongly Constructivist images involving luminous projections, solarization, photograms and other methods, and his interest in manipulating light led him to invent the first "light box." In 1939 he became the assistant of Gyorgy Kepes, head of the school's light workshop; together, they wrote "The Creative Use of Light" (1941). With Charles Niedringhaus in 1942 he developed a machine for forming plywood that was used in making most of the school's furniture. After working as a civilian light expert for the Navy in New York during World War II, Lerner returned to the school, now called the Institute of Design, and was named education director after Moholy-Nagy's death in 1946. He left in 1949, opening a design office that became nationally known for its furniture, building systems and glass and plastic containers (including bottles for Revlon and Neutrogena and the Honeybear honey container). In 1968 Lerner married Kiyoko Asia, a classical pianist from Japan, and over the next two decades made numerous trips to Japan, where he took his first color photographs, as well as Mexico. He had his first solo exhibition of photography in 1973 and thereafter exhibited regularly in galleries and museums in the United States, Europe and Japan. His work is included in photography and design collections around the world. (Roberta Smith, New York Times, February 15, 1997).

Werner Rohde, Self-portrait, Silver gelatin print 1926

WERNER ROHDE (1906-1990) Germany

Self-portrait 1926

Silver gelatin print, ebonized wood frame

Signed: Werner Rohde 1926 (pencil signature and date on back on photo); inv. 3RMG 1081.27

Photo: H: 6 13/16" x W: 4 15/16"
Framed: H: 16 5/16" x W: 14 3/8"

Price: $38,000

Werner Rohde's visual play with the animate and inanimate draws him close to the aesthetics of the surrealists while maintaining a strong alignment with Germany's new-vision avant-garde. Rohde experimented widely with double exposures, photomontage, perspective and dramatic lighting that reflected his interest in filmic effects. The son of a glass painter (a medium he would turn to later in life), Rohde took up photography during his studies at the Arts and Craft School in Halle. Like Kesting, Willy Zielke and Kretschmer, he participated in the 1929 'Film und foto' exhibition in Stuttgart that remains one of the historical focal points for Germany's new photographic vision. Despite this early recognition of his work, Rohde fell into obscurity after the war until the rediscovery of his photographs in the mid 1970s.

Rohde's fascination with the play between life and lifeless, animate and inanimate, has strong reverberations with surrealism. Masks, mannequins and paper models were used in his photographs to illuminate the uncanny. They were also employed in his self-portraiture in which he mimicked his idol Charlie Chaplin. These techniques of visual illusion provided a mnemonic tool for the images of his wife in which she is posed and photographed to resemble a doll or mannequin. In the act of art imitating life, 'Wachspuppenkopf' is uncanny in its mimicry of the human form with realistic teeth, eyes, skin and even the unusual detail of small wrinkles under the eyes. The downward angle, lighting and odd doubling of the neckline utilizes standard surrealist methods to infer life and movement.