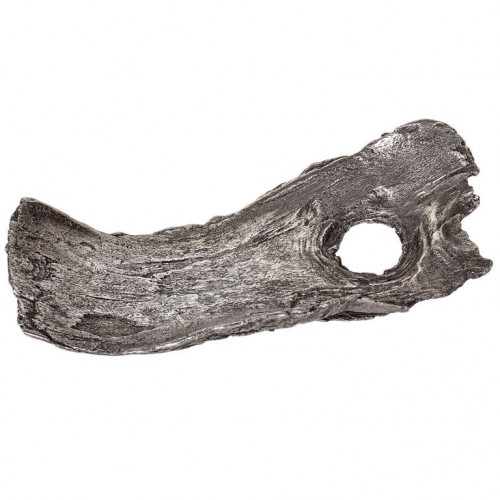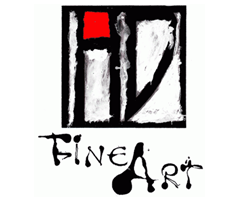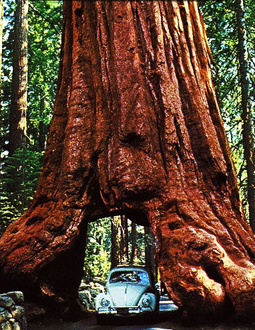 Product Description
Michele Oka Doner Tree Bark server (unique) 1998
Related Products
Paul Flato, signed, Important "Elizabeth Arden" Trompe L'oeil black suede and red leather "Wrapped Package" Necessaire containing silver, gold and enamel envelopes, postmarked New York, Dec. 31st, 1938

PAUL FLATO (1900-1999)

Paul Flato, signed, Important Necessaire in the shape of a Trompe L'oeil black suede and red leather "Wrapped Package" containing silver, gold and enamel "Envelopes / Packages" Made Expressly for Elizabeth Arden, postmarked and dated New York, Dec. 31st, 1938

Sterling silver and 14K gold details with black and various colored champlevé enamels as trompe l'oeil mailed package/envelopes addressed to Elizabeth Arden and postmarked New York Dec. 31st, 1938 in the forms of a cigarette case, powder compact, watch and lipstick case with an additional red leather change purse and comb all within a black suede with red leather interior "wrapped package" envelope case detailed with red enamel seals and gold twisted cording

Marks: FLATO (4x), Sterling, 14K, Pat. Pending (2x), Elizabeth Arden, New York

Dec. 31st, 1938 (script signature and date in champlevé enamel, four pieces)

Provenance: Elizabeth Arden (born Florence Nightingale Graham 1884-1966), Private Collection London, Private Collection New York

For more information about Flato and his close friendship with Elizabeth Arden see: Paul Flato Jeweler to the Stars, Elizabeth Irvine Bray (Antique Collectors' Club Ltd. Woodbridge, Suffolk UK, 2010) pp. 40,79,88 and 142 (for related gold stamped and addressed envelope cases)

Black suede and red leather case: H: 4 ¼"x W: 7 ¼" x D: 2"

Paul Flato was one of the most successful jewelry designers of the 1930's and 40's and in his heyday was as famous as Tiffany & Co. and Harry Winston! Flato made custom jewelry for Doris Duke, Millicent Rogers and Linda and Cole Porter. However, he was particularly well known and liked in Hollywood and was the favored jeweler to stars such as Rita Hayworth, Katherine Hepburn and Greta Garbo who all wore his jewels both on and off the movie sets. In fact, he designed the jewelry for six films including "Holiday" starring Cary Grant and Katherine Hepburn in 1938. Flato designed jewels for and was a close friend of the legendary cosmetics tycoon, Elizabeth Arden and together they shared a particular bond and love of promotion, politics and racehorses.

"Around 1940, Flato had a very large pink diamond set in a ring, in a very creative and ingenious maneuver, he contacted Elizabeth Arden's public relations department. In a memo entitled "Arden Plan for Publicity on the Pink Diamond," Flato presented ideas for a dual promotion of Arden and Flato: Mr. Flato has available a large pink diamond, weight about 25-35 carats. He has shown it along with other jewelry at fashion shows but has never promoted it. The ring is still available. Elizabeth Arden, his close personal friend and a good customer, has been studying jewels in order to develop new nail-polish and make-up. I was told that she was creating a line of make-up linked to colored stones…. We took up with Miss Wobber her publicity chief the idea of naming her natural or rose nail-polish "PINK DIAMOND" and we would co-operate on publicity… Miss Arden likes the idea so well she wants to do a new nail-polish and lipstick called "PINK DIAMOND."

ELIZABETH ARDEN (1884-1966)

Florence Nightingale Graham, who adopted the business name Elizabeth Arden was a Canadian born American entrepreneur who built an enormously successful cosmetics empire in the US and at the peak of her career was one of the wealthiest women in the world! Early in her life, she briefly worked as a bookkeeper for the E.R. Squibb Pharmaceuticals Company and began spending many hours in their laboratory learning about skincare. She went on to work as a beauty culturist and in 1912 traveled to France to learn beauty and facial massage techniques. Arden revolutionized cosmetics, bringing a scientific approach to her make-up and skin-care formulations. She innovatively brought modern eye makeup to North America, introduced the concept of the "makeover" in her salons where she created foundations that matched a person's skin tone creating a "total look" and was the first to make a cosmetics commercial shown in movie houses. In the early 1940's, she also started a fashion business with Charles James and Oscar de la Renta on staff. During WWII, Arden addressed the needs of women entering the workforce and created a lipstick called Montezuma Red for the women in the armed forces that would match the red on their uniforms. Elizabeth Arden began expanding her international salon operations as early as 1915 and eventually opened salons in virtually all the major cities in the world. By the end of the 1930's, it was said that "There are only three American names that are known in every single corner of the globe: Singer sewing machines, Coca Cola, and Elizabeth Arden." A fact proved by Heinrich Harrer in his book "Seven Years in Tibet," where he stated that it's possible to buy Arden products —- even in Tibet. From the 1930's through the 1960's, Elizabeth Arden was considered the most upscale cosmetic brand with celebrated clientele that included Queen Elizabeth, Marlene Dietrich, Joan Crawford, Wallis Simpson, Jacqueline Kennedy and Marilyn Monroe.

 

Walter Lantz Woody Woodpecker Cookie Jar 1967

WALTER LANTZ (1899-1994) California, US

Woody Woodpecker cookie jar 1967

Marks: 1967 Walter Lantz, All Rights Reserved, A Registered Trademark Of And Licensed By Walter Lantz Productions Inc. (bottom of jar), Woody Woodpecker copyright (on back)

Walter Benjamin Lantz (1899– 1994) was an American cartoonist, animator, film producer, and director, best known for founding Walter Lantz Productions and creating Woody Woodpecker.