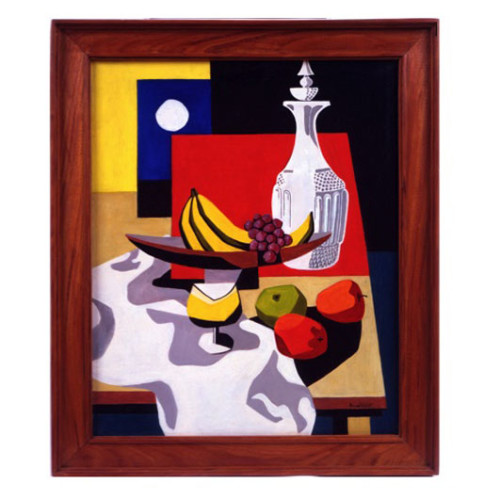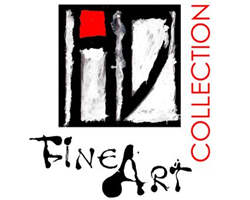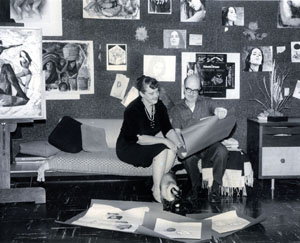 Product Description
Duval Eliot "Still life", Oil on canvas, wood frame c. 1945
Related Products
Roger Georges Andre Duval, "La Chambré" Oil on canvas 1924

ROGER GEORGES ANDRÈ DUVAL (1901-?) Meudon (Seine-et-Oise), France

La Chambré 1924

Oil on canvas

Signed and dated: ROGER DUVAL XXIV(lower left)

Exhbited: Paris, Salon des Indépendants, 1926, no. 1122

For more information see: Dictionnaire des Peintres, Sculpteurs, Dessinateurs et Graveurs, Vol. 4, E. Bénézit (Paris: Librairie Gründ, 1976).

Painting: H: 23 2/3" x W: 36 1/5"

Framed: H: 35" x 47 5/8"

Roger Duval painted in a modernist figurative style and beginning in 1920 regularly exhibited at the Salon d'Automne and the Salon des Indépendants in Paris. In 1925 he was awarded a prize by Paul Poiret for a painting entitled Conversation and again in 1926 for another painting entitled Bal Musette. Also in 1926, La Chambrée (1924) was exhibited in Paris at the Salon des Indépendants. By 1928 Duval's technique had evolved into a moderninst/cubist style and a group of his paintings were featured in an Exposition of Painting and Sculpture in Boston, MA.

 It is interesting to note Duval's shared vision with Picasso in their depiction of peasant figures in repose. Their full-bodied, voluptuous and sensual forms illustrate both artists' sculptural approach to painting in the early 1920s. However by the mid-1920s Duval and Picasso's painting styles evolved from these softer, rounded shapes into more angular, abstracted forms.

Isobel Steele MacKinnon, Weimar Portrait, Gouache, tempera and oil on paper c.1927

ISOBEL STEELE MACKINNON (1896 – 1972) USA

Weimar Portrait c.1927

Gouache, tempera and oil on paper, lemon gold frame.

Signed: MacKinnon

Exhibited: Weimar Portraits, Riviera Landscapes: A Chicagoan in Hofmann's Studio, 1925–1929, Corbett vs. Dempsey, Chicago, IL, March 28 – May 3, 2008

Illustrated: Weimar Portraits, Riviera Landscapes: A Chicagoan in Hofmann's Studio, 1925–1929, exhibition catalog, Corbett vs. Dempsey, Chicago, IL, March 28 – May 3, 2008

Painting: H: 16 1/2″ x W: 13″
Frame: H: 20 1/2″ x W: 17 1/4″

Price: $15,000

***This colorful and mesmerizing painting rather closely foreshadows the famous portraiture of the renowned American artist Alice Neel (1900-1984). Isobel Steele MacKinnon's adventures as an American artist living and working in Europe echo those of many other expatriates of the epoch. MacKinnon and her husband Edgar Rupprecht were, by the time they left Chicago in 1925, both established figures in Chicago's art world, and especially in Saugatuck, Michigan, where they taught at Ox-Bow Summer School. What the couple encountered in the studio of German artist Hans Hofmann would rock the impressionist foundations of their artwork and transform them into committed modernists. Hofmann's Munich-based school was a magnet for foreign students after World War I, ever after Hofmann left Germany in the early Thirties. Indeed, over the period of four years (1925 to 1929) during which Steele and Rupprecht worked alongside Hofmann, their fellow students included renowned abstract artist Vaclav Vytlacil and painter Worth Ryder, the artist who would invite Hofmann to teach in the US for the first time in 1930. A small, elegant, realistic profile drawing Rupprecht made of MacKinnon in 1925 makes fascinating contrast with the work she produced while in Europe. In Chicago, her approach had been as conventional as his, but under Hofmann she took to the new ideas with startling ease, absorbing his "push and pull" spatial concept and his deep investigations of the compositional consequences of hot and cold colors. The portraits of German and other expat sitters made at the time have the analytic angularity associated with Hofmann, drawn and painted with a palpable power and sureness. Some resemble expressionists like Oskar Kokoschka or Ludwig Meidner. For instance, the small portrait of a rat-like man with a whiskery mustache or the jutting, harsh jaw of a stern woman with a fur collar, and a rosy-cheeked girl in red (this painting), straight from a German cabaret. More radical than her portraits, MacKinnon's slashing charcoal gesture drawings of figures are sometimes exceptionally abstract, hauntingly presaging the abstract expressionist women of Willem de Kooning. These works represent an artist in the throes of letting herself loose, shaking off the constrictions of academicism, experimenting with vital energy and displaying an unwavering hand. During their European summers, MacKinnon and Rupprecht traveled with Hofmann. MacKinnon had quickly risen to become his premier student. On Capri and St. Tropez, she painted bright, abstracted landscapes, often based on carefully plotted line drawings. The warm environs often drew out her old impressionist tendencies, but in the most advanced of these works she blocked colors into shapes and patterns that suggest Marsden Hartley, Milton Avery or, in some cases, Jan Matulka. In one drawing, probably from Paris, she has sculpted the trees into architectural forms. After their sojourn, which extended from their studies with Hofmann to several years as active artists in Paris, MacKinnon and Rupprecht returned to Chicago. They were rejuvenated, heads full of new ideas, portfolios brimming with the work they'd done. When WWII was over, Steele began a long and fruitful teaching career at the School of the Art Institute. From this post she introduced many young artists, from Jack Beal to Tom Palazzolo, to Hofmann's concepts at the same time he was teaching the future abstract expressionists of America from his schools in New York and Provincetown. In recognition of her unwavering interest in issue of space in pictoral composition, MacKinnon's closest students were known as the "space cadets." A larger-than-life character, she died in Chicago in 1972 after a protracted battle with Alzheimer's.