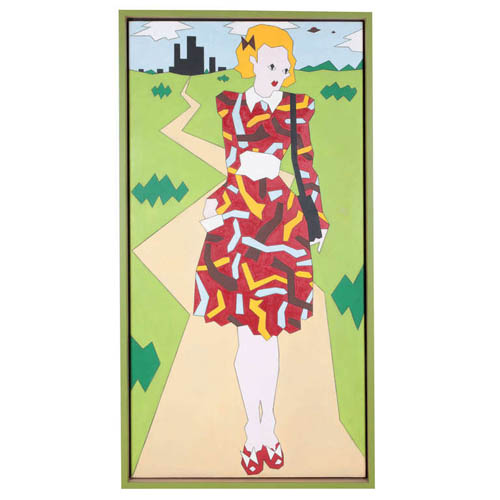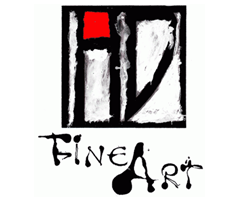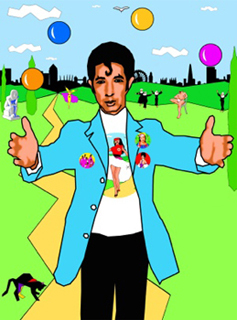 Product Description
Duggie Fields "Girl with Shoulder Bag" Oil on linen 1970
Related Products
Hubert Schmalix "Häuserbild" Oil on Canvas 1989

HUBERT SCHMALIX (1952-) Austria

Häuserbild 1989

Oil on canvas

Signed and dated on back: Schmalix 89

Exhibited: Galerie Krinzinger Vienna 1990 (Solo exhibition)

Illustrated: Nach Schiele, Tobias G. Natter and Thomas Trummer (Köln, Germany: Atelier Augarten, DuMont, 2006), p 142.

Provenance: Private Collection Vienna

For related works by Hubert Schmalix see: Hubert Schmalix, Lóránd Hegyi exhibition catalog (Museum Moderner Kunst StiftungLudwig Wien) November 19, 1994 – January 1995.

H: 85" x W: 49"

Price: $115,000

Hubert Schmalix was born in Graz, Austria, on December 17, 1952 and studied at the Vienna Art Academy from 1971 to 1976. By 1979 Schmalix was showing work at the forward-looking exhibition 'Europa 79 – Kunst der 80er Jahre' in Stuttgart. In 1983 the London Tate Gallery invited Schmalix to present work at 'New Art', an important survey of contemporary art. Schmalix has become well-known world-wide as an exponent of 'New Art', working with a retrospective glance at both classical art history and modern art. Schmalix focuses on the world of things and the human figure. Although the expressive gesture was the dominant feature of his 1980s work, it yielded early in the 1990s to stringent tectonic composition. In 1984 Hubert Schmalix went to the Philippines and on to the US, moving to Los Angeles in 1987. In 1986-87 Schmalix taught at the Academy for the Decorative and Applied Arts in Vienna and from 1997 he has been a professor at the Vienna Art Academy. Schmalix is a visiting professor at the University of California Los Angeles (UCLA). In 1993 his work was featured at the Venice Biennale and in 1998 he was awarded the Fine Art Prize of the City of Vienna. Schmalix has done several large fresco cycles in Salzburg and his work has been shown extensively at numerous international solo and group shows and most recently at Art Basel 2006.

The Kunstforum in Vienna is dedicating a major retrospective show to Hubert Schmalix from May 6th – July 12th, 2015.

"I'm not nervous or angry when I paint, but well rested and concentrated. Each stroke of the brush is important! I've painted a whole lot of beautiful pictures this way." (Hubert Schmalix)

Hank Pitcher, "Life Guard Tower", Oil on canvas c. 2002

HANK PITCHER (b. 1949) U.S.A.

"Life Guard Tower" c. 2002

Oil on canvas

Signed (on back)

For more information see: Hank Pitcher Surf, exhibit. cat. (Santa Barbara: Sullivan Goss Gallery, 2003); Surfboard Wax – A History, Jefferson "Zuma Jay" Wagner (Atglen, PA: Schiffer Publishing Ltd., 2005).

Canvas H: 15 7/8" x W: 19 7/8"

Framed: H: 21 3/8" x W: 25 3/8"

Pitcher's surfboard paintings are the symbol of California beach culture…strong, definite, positive and euphoric statements about life in California. The surfboard's power as totem is seen in its power to convey identity: surfer, Californian, Hank Pitcher. All are identifiable from this symbolic representation. Hank Pitcher is the voice of California culture. At the beach, in the surf, approaching the foothills, in the mountains, on the spit of Point Conception, in the crags of Big Sur, at a beach campfire in Santa Barbara, Pitcher paints the icons of California's culture.

Hank Pitcher's paintings are grounded in a particular sense of place. He was born in Pasadena, California on July 20, 1949, but his family moved to Isla Vista, near Santa Barbara, when he was two years old. When they came to Isla Vista it was an outpost on the beach, and Goleta was a farm town where kids rode their horses down the avenue to buy candy at the store. He was a football star at San Marcos High School and was recruited by big-name universities. Instead of football, he chose to attend the College of Creative Studies, an alternative program within the University of California at Santa Barbara (UCSB) where he now teaches painting. He splits his time between painting and surfing, pursuing each with the commitment and energy of a linebacker.