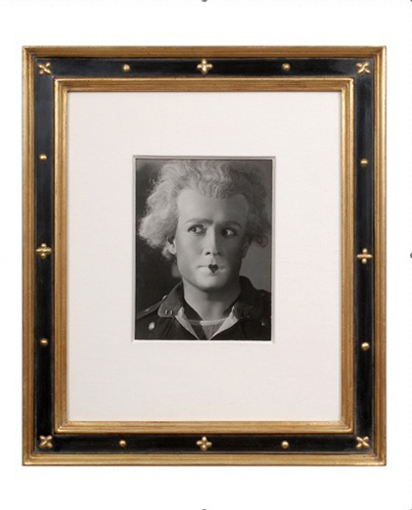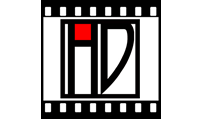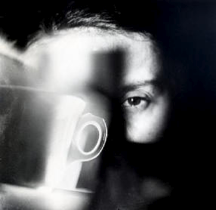 Product Description
Jaroslav Rössler, Untitled, Gelatin silver print c. 1930's
Related Products
Herbert Bayer, Self Portrait, Gelatin silver print , 1932, printed later

HERBERT BAYER (1900-1985) Austria

Self portrait   1932 (printed later)

Silver gelatin print

Edition: 28/40

Signed: bayer 32 (in ink on bottom right corner)

Provenance: Kennedy Gallery, New York

H: 13 7/16" x W: 9 ½"

Framed size: H: 21 ½" x W: 17 ½"

Price: $16,000

Herbert Bayer (1900 – 1985) was an Austrian graphic designer, painter, photographer, and architect. Bayer apprenticed under the artist Georg Schmidthammer in Linz. Leaving the workshop to study at the Darmstadt Artists' Colony, he became interested in Walter Gropius's Bauhaus manifesto. After Bayer had studied for four years at the Bauhaus under such teachers as Wassily Kandinsky and László Moholy-Nagy, Gropius appointed Bayer director of printing and advertising. In the spirit of reductive minimalism, Bayer developed a crisp visual style and adopted use of all-lowercase, sans serif typefaces for most Bauhaus publications. Bayer is one of several typographers of the period including Kurt Schwitters and Jan Tschichold who experimented with the creation of a simplified more phonetic-based alphabet. Bayer designed the 1925 geometric sans-serif typeface, universal, now issued in digital form as Architype Bayer that bears comparison with the stylistically related typeface Architype Schwitters.

 In 1928, Bayer left the Bauhaus to become art director of Vogue magazine's Berlin office. He remained in Germany far later than most other progressives. In 1936 he designed a brochure for the Deutschland Ausstellung, an exhibition for tourists in Berlin during the 1936 Olympic Games. In 1938 he left Germany and settled in New York City where he had a long and distinguished career in nearly every aspect of the graphic arts. In 1946 Bayer relocated again. Hired by industrialist and visionary Walter Paepcke, Bayer moved to Aspen, Colorado as Paepcke promoted skiing as a popular sport. Bayer's architectural work in the town included co-designing the Aspen Institute and restoring the Wheeler Opera House, but his production of promotional posters identified skiing with wit, excitement, and glamour. Bayer would remain associated with Aspen until the mid-1970s. Bayer gave the Denver Art Museum a collection of around 8,000 of his works. In 1959, he designed his "fonetik alfabet", a phonetic alphabet, for English. It was sans-serif and without capital letters. He had special symbols for the endings -ed, -ory, -ing, and -ion, as well as the digraphs "ch", "sh", and "ng". An underline indicated the doubling of a consonant in traditional orthography.

Xanti Schawinsky, Optical Structure, Gelatin Silver Print 1943

XANTI SCHAWINSKY (1904-1979) Switzerland/USA

Optical Structure   1943

Silver gelatin print

Signed: Xanti Schawinsky 1943 (script signature and date in ink on back of photo)

Photograph: H: 7 7/8" x W: 8"

Frame: H: 16 9/16" x W: 16 9/16"

Price: $24,000

Xanti Schawinsky is usually known either for the activities of his early career, as a young 'enfant terrible' of Bauhaus theatre, or for the work he produced at its close as a respected and mature abstract artist. However these two perspectives ignore his tremendous versatility, and the important role he had to play in bringing Modernist ideas to different parts of the inter-war world. Schawinsky was born in Switzerland, the son of a Polish Jew. His creative nature was obvious from an early age, and in his teens he studied art and music in Zurich, before travelling to Berlin and Cologne to learn about design and architecture. In 1924 he enrolled at the Bauhaus, and became involved in the school's vibrant theatrical scene, also focusing on photography and painting. From the mid 1920s Schawinsky undertook wide range of professional commissions, working as a stage designer, a municipal studio director and a freelance designer. He also returned to the Bauhaus to teach. In 1933 Germany's growing intolerance forced him to move to Milan, where he spent several years producing commercial graphic design, principally for the typewriter company Olivetti. An invitation to join the progressive Black Mountain College brought him to the USA in 1936. He spent two years at Black Mountain introducing Bauhaus ideas to his American students, before moving to New York to take up freelance design and pursue painting – an activity which absorbed almost all of his attention in his final years. As innovative in commercial art as he was in his unpaid pieces, Schawinsky's work demonstrated the huge creative power of the inter-war meeting of art and industry.