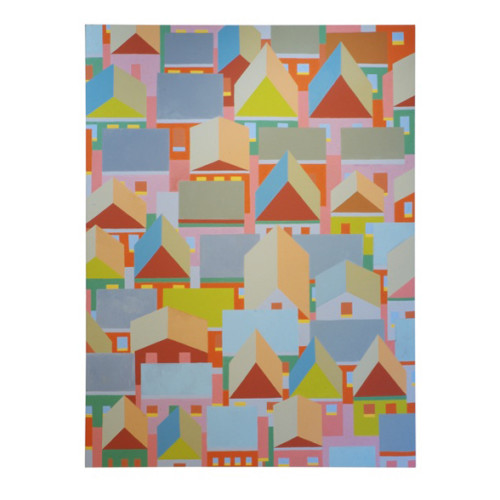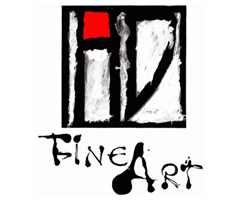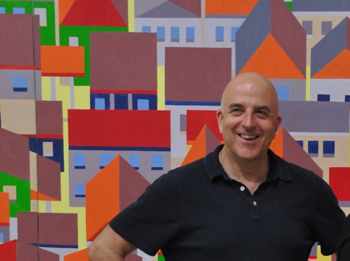 Product Description
Hubert Schmalix "Mount Washington" Oil on Canvas 2005/2006
Related Products
Tim Liddy, Airport (1972), The Airline Game, Oil and enamel on copper, plywood back 2008

TIM LIDDY (b. 1963) Missouri

"Airport" (1972) The Airline Game 2008

Oil and enamel on copper, plywood back

Signed in script: Tim Liddy, red circular ring, "circa 1972",

H: 12 7/8" x W: 8 7/8" x D: 2"

With his recent paintings, Liddy has both reasserted the construct of hyperrealist painting and developed a thoroughly unique advancement of that mode by extending the cultural reality of the indexed original. Based on the illustrated box lids of vintage board games, Liddy has recontextualized a subject, which evokes the underlying rules of life. Painted on copper or steel in the precise dimensions of the original, the metal is then manipulated to demonstrate the exact rips and tears from years of usage and includes trompe-l'oeil renditions of the scotch tape that might be holding the cardboard box together, the assorted stains, or the various graffiti of time. Liddy leaves no possibility of ambivalence, these works speak to a concurrent understanding of their original object identity and to themselves as works of art engaged in historical and psychological dialogue.

Richard Harold Redvers Taylor, "Modernist building staircase", Gouache on paper c. 1949

RICHARD HAROLD REDVERS TAYLOR (1900-1975) United Kingdom

Modernist building staircase c. 1949

Gouache on paper, metal and wood frame

Signed: RHRT (lower left)

Marks: Gimpel Fils exhibition label (on back)

Exhibited: "An Exhibition in the Kettle's Yard Loan Gallery: Sculpture & Painter,

14 February – 10 March, 1972" Gimpel Fils, London

Framed: H: 41 7/16" x W: 30 5/16"

Richard Harold Redvers Taylor (1900-1975) was born in Brighton on March 14th, 1900 and educated at Brighton College and Heatherleys School of Fine Art, Chelsea. His father, Harold Taylor, was a headmaster. Redvers Taylor retired from the Army (where he specialized in topographical surveying in Africa) in 1937 but was recalled for war service. In 1946 he began a new career as a professional painter. Between 1948 and 1958 Taylor was given a series of six one-man shows by Lefevre and Gimple Fils in London. In the 1960's he turned to sculpture, and in 1972 an exhibition of his sculpture and paintings was held at the Kettle's Yard Loan Gallery in Cambridge. His work is held in the permanent collection at the Beith Uri V Rami Museum in Israel. Louise Taylor (née Hayden), his wife, was an American and the adopted daughter and heiress of Alice B. Toklas, the companion of Gertrude Stein. Louise Taylor died on 21 July 1977.

Purism, otherwise known as l'esprit nouveau was directly inspired by a spare, functionalist aesthetic and is closely associated with the work of Le Corbusier and his circle in Paris in the second quarter of the 20th Century. In America this purist style was known as Precisionism, which explored similar imaginary during the late 1920's and 30's with artists like Charles Sheeler, Charles Demuth and Ralston Crawford at the forefront of this movement. In England, the Vorticist movement (1912-1915) was founded by Wyndham Lewis and others and was the precursor to the Purist movement in Great Britain in the 1930's and 1940's. Redvers Taylor created geometrical landscapes while reducing volumes to colored planes and outlines to ridges. His artwork combines depth and perspective with flattened cubist fields of color. Architecture of industrial buildings was his favorite subject, whereas people and nature were usually absent from his compositions.