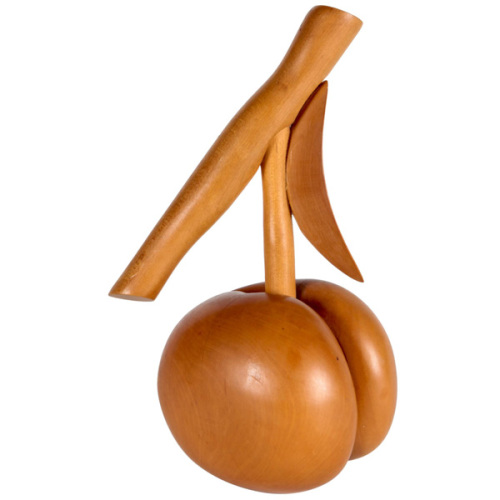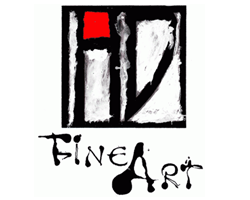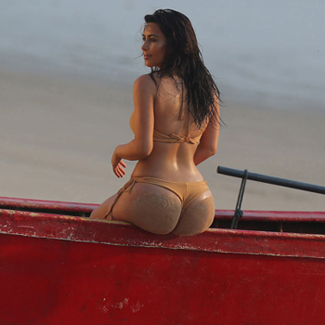 Product Description
Jan de Swart, Handcarved "Peach" Sculpture, c. 1970
Related Products
Jack Richard Smith "Spiros Antonopoulos" Oil on Copper 2004

JACK RICHARD SMITH (1950-) Taos, NM

"Spiros Antonopoulos" 2004

Blackoil, wax, lead salts on copper, burl wood and ebonized wood Dutch old master style frame

Exhibited: "Taos Portraits" by Jack Smith, Harwood Museum of Art, University of New Mexico, Taos, New Mexico, May 14th – August 15th, 2004

Illustrated: "Taos Portraits" by Jack Smith, May 14th – August 15th, 2004, exhibition catalogue (Taos, NM: Harwood Museum of Art, University of New Mexico) illustr. 16

Painting: 6" x 6"
Framed: 13 3/4" x 13 11/16"

Price: $14,500

Incorporating blackoil, wax, lead salts, and copper Smith's small format portraits and paintings are detailed and intimate depictions of creative individuals and charged tableaux. Smith's singular style of portraits glow with a warm inner light and present honest, straightforward images that speak of personal narratives. Smith's interest in miniatures developed first as a matter of convenience. In 1982, while preparing for a winter of travel in Mexico, he experienced logistical problems traveling with the larger size painting materials he was using at the time. The solution seemed to be a block of watercolor paper and casein, a milk base paint of versatile possibilities and vehement drying power. Suddenly, his paintings went from three by five feet to three by five inches. The history of oil painting, principally centered around the Dutch schools and their development of a method called black oil painting, often executed in miniature, also captured his interest. Black oil, an oleoresin comprised of white beeswax, raw linseed oil and litharge of lead, suspends the pigment above the painting ground, which was traditionally wood panel, linen or copper plate. This medium seems to suspend the pigment, allowing light to penetrate and reflect from the surface and illuminate the imaged from behind, a sort of light from within. The small format is an act of compression that requires the viewer to draw in close to a more intimate proximity and will, if the painting works, hopefully approach Joseph Campbell's description of art as an "object of fascination" to engage the viewer and stop for a moment one's busy mind. Jack Smith was born in 1950. At age 16, he began his training at the Interlochen Arts Academy in Michigan before moving to Ohio to attend Columbus College of Art and Design. He also studied for a brief time at the Instituto de Allende, at San Miguel de Allende, GTO, Mexico. He now resides in New Mexico. Reflecting a profound knowledge of art history and and an alchemist's sense of the painting craft, contemporary painter Jack Smith has forged his own place amongst the most powerful of contemporary portraitists working in America. Jack Smith recently received a prestigious Past Achievement Award from the Peter and Madeleine Martin Foundation for the Creative Arts, following an important solo exhibition titled, Jack Smith: The Taos Portraits at the Harwood Museum of Art at the University of New Mexico in 2004. The exhibition featured fifty portraits of Taos, New Mexico residents, executed between 2000 and 2003. The series was intended as a visual biography of this unique artistic community at the turn of the century. Smith's subjects range from the famous to the infamous — including artists, writers, art patrons, Native peoples, and street peoples. Spiros Antonopoulos's (he always dropped the s in Spiros when saying his name) past is a little sketchy. I understand that he was trained as a musician and through that came to the world of computers, which he mastered immediately given his hot tub size brain pan. He also told me once that he had "done lots of drugs and some porn movies" while in college. Before we met he used to drive by my house in Arroyo Hondo, NM when he lived above us on the ridge road called Atalaya, about fifteen miles north of Taos and would make funny faces at me through the smudged window of his ghostly, lowrider station wagon. He was wildly eccentric dresser and had a selection of sunglasses that Elton would envy, mostly a thrift store wardrobe kind of guy. As I mentioned before, he tended to remind me of a mad computer geek samurai, which I tried to capture in this portrait. I've heard he now lives in the East Village and has forsaken his aforementioned life for obsessive Bikram yoga…… and that's where the trail gets cold. The Taos portrait series was executed from 1999 to 2003 and was intended as a visual biography of this peculiar valley and town of Taos, NM. The subjects range from famous artists, writers and political activists to street people and what we affectionately call "sage bunnies", or, folks that live out in the hinterlands in a grow hole with a goat or two and come to town once a month for provisions and bathe in patchuli oil, I presume, to save water. I would have liked to have had more of these folks but lining them up proved problematic as they tend to live in a parallel universe called locally, "the land of poco tiempo", or "little time" , a condition caused, in their case, by smoking too much cheeba. This same time thing is true of my attempts at several more Native American friends from the pueblo…… it is something I greatly admire about them, unless of course you are scheduling a portrait sitting for the fourth time and they just had to go to Walmart without warning. But then "this is Taos" as John Nichols mentions in the forward to theexhibition catalogue and it is often referred to as an "open air asylum" for a myriad of good reasons. I thought it would be interesting to look back at some future time and see the weft and warp of the tapestry of Taos at the turn of themillennium. I could easily have done three hundred, but one must stop somewhere. The show was hanging in conjunction with Wayne Theibauld's "City/ Country" exhibition at the Harwood Museum in Taos, New Mexico, June to September, 2004. – as told by Jack Smith, May 2006

Italian Futurist 1950's "Auntie Mame" Handwrought Pewter Pitcher c.1950

1950's ITALIAN DESIGN

Futurist pitcher  c. 1950

Handwrought and hand hammered pewter in an overall footed ovoid form with a traingle form spout body and an elongated arching contoured handle

Marked:  PELTRO with lion, MADE ITALIA

H: 15″ x W: 9″ x D: 4″

Price: $6,000

The 1958 classic film, Auntie Mame, starring Rosalind Russell, features this sculptural pitcher on the coffee table in the surrealist interior of Mame Dennis' penthouse on Beekman Place #3, New York City.