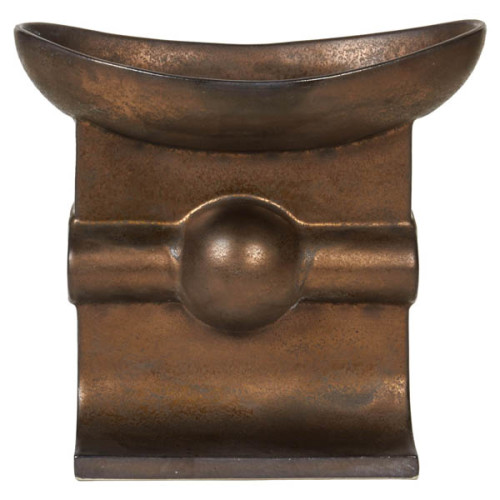 Jan Van Der Vaart / Dutch Avant-Garde Pottery "I-beam" Vase, 1991
More Information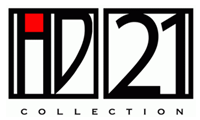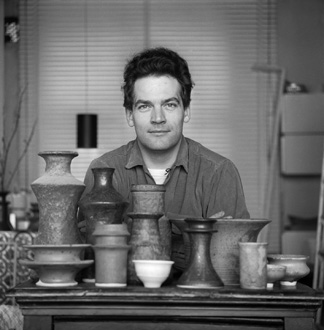 Product Description
Jan Van Der Vaart / Dutch Avant-Garde Pottery "I-beam" Vase, 1991
Related Products
Robert Schellin American Studio Pottery Hand Thrown Floor Vase 1958

ROBERT SCHELLIN (1910 – 1985) USA

"Calligraphy" Floor Vase 1958

Hand thrown earthenware with a light and dark brown glaze with a stylized abstract calligraphic motif encircling the body

Marks: various marks and estate stamps Robert Schellin, Made in 1958, P88, C118 (paper labels)

For more information see: Schellin, A Retrospective (Milwaukee: School of Fine Arts, The University of Wisconsin, 1975); Who Was Who in American Art,  (Madison, Conn.: Sound View Press, 1985), p. 547.

H: 23 1/2″ x Dia: 7″

Price: $9,000

Robert Schellin's life as an artist was consistent, productive, and based on firm philosophical foundations.  Regarding his own progress, he had always been aware, as a young art student and later as a mature artist, that deliberately narrowing the focus of his interests to assure a more constant public notice would run the risk of his becoming highly expert, but sterile in expression.  From the beginning of art student days Schellin moved from very satisfying periods of drawing and painting to work in three-dimensional
Media, frequently in the medium of ceramics.

Schellin left the W.P.A. in 1937 to teach at the University of Wisconsin in Milwaukee. After a year he moved to East Orange, New Jersey, supervising art in the public schools.  It was during this stay in the New York metropolitan area that he studied with Hans Hoffmann at his Eighth Street School and witnessed at first hand the changing art scene and the growing commercialism of the artists market.  Robert Schellin later returned back to Milwaukee rejoining the faculty of the University of Wisconsin (UWM). His works have been exhibited for many years in Wisconsin and national shows including the Wisconsin State Fair; the Art Institute of Chicago, 1944; the Walker Art Center, Minneapolis, 1946; and the Milwaukee Art Institute numerous times between 1939-1960.  He was included in the USIA European Traveling exhibition 1959-61.

PER SAX MOLLER / Scandinavian Modern Sterling sculptural centerpiece 2000

PER SAX MØLLER  (b. 1950) Denmark

Round sculptural centerpiece with geometrical shapes   2000

Sterling silver

Marks: PER SAX MØLLER, Copenhagen, 925s, Sterling

Exhibited: Danske Sølsmede-nye arbejder (Danish silversmiths-new work), Museet på Koldingshus, 2002.

Diameter: 8 ¼"

Price: $12,500

The silversmith Per Sax Møller was trained in the Danish silver tradition with Jeweler to the Royal Danish Court, A. Michelsen, from 1968-1972. The workshop specialized in style copies and modern silver, which during the 1900's was designed by architects such as Thorvald Bindesbøll, Kay Fisker, Erik Herløw, Tove and Edvard Kint-Larsen, among many others.

After completing his apprenticeship, he worked at Preben Salomonsen's workshop in Copenhagen, mainly creating style copies for stores such as Tiffany, Bloomingdale's and Aspery. Here, the ancient silversmith's craft he had learned at A. Michelsen, was further honed. During the years 1973-1975, he attended classes at Guldsmedehøjskolen, but he was disappointed in the low standard of teaching and therefore did not graduate.
He found the opportunity for a far richer artistic education as a conscientious objector, stationed at the art museum Louisiana in Humlebæk, outside Copenhagen. He spent more than a year here, surrounded by the works of Henry Moore, Arp, Calder, Laurent and Danish artists such as Astrid Noack, Ejler Bille, Sonja Ferlov Mancoba, Villy Ørskov and many more, which left a deep and profound mark.

In 1976, Per Sax Møller established himself in a workshop alongside goldsmith Jørgen Bindesbøll, in St. Kongensgade in Copenhagen. Over the next couple af years, he also joined the association "Danske Sølvsmede" in exhibitions throughout Scandivavia. He retired from the workshop with Jørgen Bindesbøll in 1980, but continued to create works in rented space. To help earn a living, he drove a city bus and worked for Folketeateret in Copenhagen, creating theatre sets.

Jørgen Bindesbøll moved to Møn in 1984, and Per Sax Møller took over his workshop in St. Kongensgade. Soon thereafter, he established himself in a workshop in Pilestræde, Copenhagen, and then in 1992, he took over silversmith Kay Bojesen's workshop in Bredgade 47, where he resides today.
In the mid 1990's Per Sax Møller rejoins "Danske Sølvsmede", and in 1999 he succeeds silversmith Ib Andersen as president of the association. As president, he revitalizes Danish silver by initiating the exhibition Danish Silver 2000, which takes up most of the space in the museum Koldinghus and becomes one of the largest manifestations of Danish silver. During one summer month, the exhibition was visited by 30,000 guests.

In 2002, Per Sax Møller resigns the presidency of "Danske Sølvsmede" to once again concentrate on his own works. Per Sax Møller has received Danish State Arts Foundation grant in 1979, 1997, 2000 and 2002. His works are represented at Oslo Museum of Art and Design, Danish Museum of Art and Design, at the museum Koldinghus and in private collections in Europe, USA and Canada.