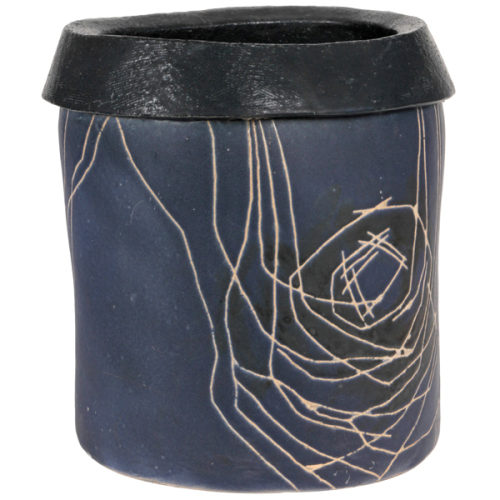 Luke Lietzke, Large Glazed Hand Thrown Stoneware Floor Vase c.1955
More Information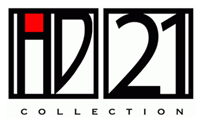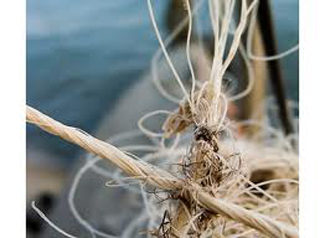 Product Description
Luke Lietzke, Large Glazed Hand Thrown Stoneware Floor Vase c.1955
Related Products
Aaron Bohrod / F. Carlton Ball, Monumental, Hand Thrown Pottery Eve Vase 1952-56

AARON BOHROD  (1907-1997)  USA
F. CARLTON BALL  (1911- 1992)  USA

"Eve" vase 1952-56

Monumental glazed stoneware vase with a brown and cream beige glaze with sgraffito decoration of four stylized nudes.

Signed: A. Bohrod  F.C. Ball (inscribed)

Illustrated: Aaron Bohrod: Figure Sketches, Edwin E. Elliott and Howard E. Wooden (Dodge City, Kansas:  Gall and Shaull, 1990) p. 17, fig. 32. A Decade of Still Life: Aaron Bohrod (Madison, Wis.: University of Wisconsin Press, 1966) p. 41.

H: 20 3/4 x Dia: 12 1/2″

Price: $29,000

***Aaron Bohrod himself considered this vase his most important work in ceramic. This exact vase is illustrated in "A Decade of Still Life: Aaron Bohrod" in a bisque state. There is a stable firing crack that is visible on the base (see photo) near the Bohrod signature which happened in the firing, but in no way affects the structure of the piece. A letter from Aaron Bohrod himself describing this piece and the history surrounding it also accompanies the vase.

For more information see: The Potter's Art in California: 1885-1955, Hazel V. Bray (Oakland: Oakland Museum Art Department, 1980) pp. 56-57.

A painter of cityscapes, landscapes and trompe l'oeil paintings, Aaron Bohrod lived in Chicago from birth until 1948, when he moved to Madison, Wisconsin. There he was a member of the University of Wisconsin's art faculty. Bohrod was a graduate of the School of the Art Institute of Chicago, and he also attended the Arts Students League in New York.

Aaron Bohrod was an American artist who was nationally known in his lifetime. He was the subject of frequent exhibitions and gallery shows in various locations, generally focusing on a particular chronological period of his artistic production. The recipient of numerous prizes and awards (including two Guggenheims and the purchase prize at the "Artists for Victory" exhibition of 1942-43 at the Metropolitan Museum in New York), he was both proficient and prolific as a painter, sculptor, printmaker, ceramicist and as an illustrator. In addition, he was the author of several books on art and an autobiography. Although he studied at the Art Institute of Chicago and the Art Students League in New York with a number of well-known and influential teachers, the one who exerted the most profound influence on him was John Sloan, who taught him to value both the Old Masters and the visual reality of the urban American scene. Bohrod returned to Chicago after studying with Sloan in New York "determined to do in my own way with my own city what Sloan had done with New York." (Bohrod's stylistic development has been typically characterized in terms of his early relationship to the gritty urban realism of the Ashcan School with which Sloan was associated and his later magic realism style with its virtuoso and meticulous technique and witty visual repartee, almost as if they were two separate and unrelated developments. Although his own description of the origins of his unique still life approach in his autobiographical book, A Decade of Still Life, may have guided critics to look at his oeuvre in this way, a closer assessment reveals clear connections between the earlier and alter periods. Before 1940, for example, he had created a prototype of the still lifes that were to become his hallmark. By the mid 1950s, he began to dedicate himself to the creation of paintings that are by turns resonant, mysterious, evocative and humorous. The studied and careful detail of the bricks on the buildings foreshadow the care that Bohrod will lavish on each of the carefully observed and realized objects in his later still lifes, while the anecdotal detail predicts the accumulation of objects on which his later work depends. The polished and masterful technique of this later work also suggests the Old Masters to whom he was introduced by Sloan.

F. Carlton Ball (1911-1992)
F. Carlton Ball was born in Sutter Creek, California, He studied art at Sacramento Junior College before enrolling at USC. He graduated from the University of Southern California in 1933. He later did graduate studies under Glen Lukens at USC. He taught at several colleges/universities, such as the CCAC (his first position in 1935), Mills College, University of Wisconsin at Madison, University of Southern Illinois at Carbondale, USC University of Puget Sound and etc. From our research, we believe his last teaching position was in Tacoma, Washington, at the Tacoma Community College. Primarily known for his throwing, he did combine his pots with the decorative artistry of his first wife Kathryn Uhl Ball and most importantly, the Wisconsin artist, Aaron Bohrod. He exhibited at the Association of San Francisco Potters, 1952 Los Angeles County Fair's 6000 Years Art in Clay and the Crocker-Kingsley of Sacramento, California, to mention a few locations. Exhibited at the Nationals in 1941-1949, 1951-1960 and 1966.

Wolfgang Gessl / Scandinavian Modern Sterling silver teapot with arching handle 1990

WOLFGANG GESSL (b. 1949) Austria / Sweden

Teapot 1990

Hand wrought and hand hammered spherical silver teapot with cylindrical handle and spout elements, maple and padouk wood layered arching handle

This is No. 2 out of the edition of 3 models.

Marks: Wolfgang Gessl (script impressed signature), 2/3, WO.GE (in a rectangle), Swedish assay mark for Stockholm, 925 (silver guarantee in a rectangle), E11 (in a rectangle), LF

Exhibited: Glänsande Geometri, Mettalum, Stockholm, Sweden

Illustrated: Gold and Silversmith Wolfgang Gessl: Exceeding Geometry, Kerstin Wickman, p. 16.

H: 10" x W: 16 ½" x D: 5 ½"

Price: $32,000

Wolfgang Gessl was born in 1949 in Vienna, Austria and trained as a goldsmith with Professor Hans Angerbauer. Upon moving to Sweden, Gessl studied under the eminent silversmith Sigurd Persson at Konstfack, the National University of Art, Craft and Design in Stockholm, Sweden.

Wolfgang Gessl has had fifteen solo exhibitions including shows at The National Museum, Stockholm and The Royal College of Art in London. His metalwork has been widely exhibited in Sweden, Europe and the U.S and his pieces can be found in many private collections throughout the world. He has taught at Konstfack for more than twenty-four years, and continues to live and work in Stockholm.