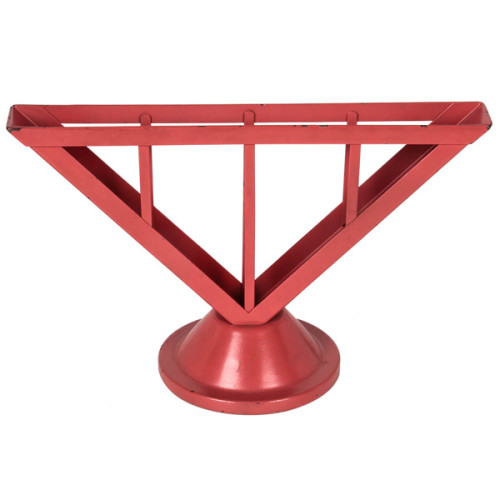 Marianne Brandt / Metallwarenfabrik Ruppelwerk / Bauhaus Napkin holder 1930-32
More Information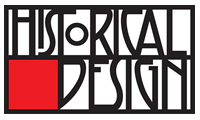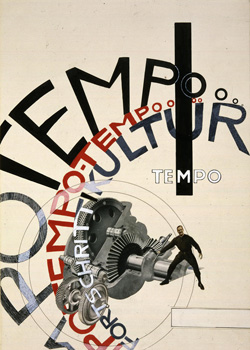 Product Description
Marianne Brandt / Metallwarenfabrik Ruppelwerk / Bauhaus Napkin holder 1930-32
Related Products
Karl Raichle / Bauhaus Hand Hammered Pewter Candlestick c. 1928

Karl Raichle(1889 – 1965) Meersburg, Germany.

Candlestick c. 1928

Hand hammered pewter in a half sphere and cone form

Marks: Meersburg, 6 7 8   2

For more information on Karl Raichle see: Avantgarde Design 1880-1930,Torsten Bröhan & Thomas Berg (Köln, Benedict Taschen, 1994) p. 101.

H: 3 1/8″ x Dia: 3 1/2″

Price: $2,250

Karl Raichle (1889 – 1965) attended the Bauhaus as a student in the late 1920's before opening his own metalworkshop in Meersburg. Raichle was a student of Laszlo Moholy-Nagy at the Bauhaus in Dessau.

Otto Eckmann (attr.) Pair Of Hand Wrought Iron Floral Candlesticks c. 1900

OTTO ECKMANN attr.  (1865-1902)  Germany

Pair of candlesticks c. 1900

Hand-wrought iron with floral and foliage design

H: 12 ¼" x W: 8 ¼"

Price: $7,475

Otto Eckmann (19 November 1865 – 11 June 1902) was a German painter and graphic artist. He was a prominent member of the "floral" branch of Jugendstil. Otto Eckmann was born in Hamburg, Germany in 1865. He studied at the Kunstgewerbeschule in Hamburg and Nuernberg and at the academy in Munich. In 1894, Eckmann gave up painting (and auctioned off his works) in order to concentrate on applied design. He began producing graphic work for the magazines Pan in 1895 and Jugend in 1896. He also designed book covers for the publishers Cotta, Diederichs, Scherl and Seemann, as well as the logo for the publishing house S. Fischer Verlag. In 1897 he taught ornamental painting at the Unterrichtsanstalt des Königlichen Kunstgewerbemuseums in Berlin. In 1899, he designed the logo for the magazine Die Woche. From 1900 to 1902, Eckmann did graphic work for the Allgemeine Elektrizitätsgesellschaft (AEG). During this time, he designed the fonts Eckmann (in 1900) and Fette Eckmann (in 1902), probably the most common Jugendstil fonts still in use today.