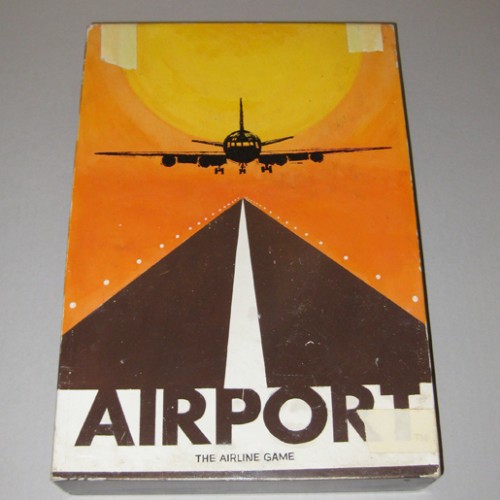 Tim Liddy, Airport (1972), The Airline Game 2008 Oil and enamel on copper, plywood back
More Information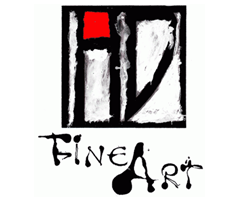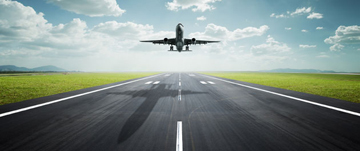 Product Description
Tim Liddy, Airport (1972), The Airline Game 2008 Oil and enamel on copper, plywood back
Related Products
Hank Pitcher, "Life Guard Tower", Oil on canvas c. 2002

HANK PITCHER (b. 1949) U.S.A.

"Life Guard Tower" c. 2002

Oil on canvas

Signed (on back)

For more information see: Hank Pitcher Surf, exhibit. cat. (Santa Barbara: Sullivan Goss Gallery, 2003); Surfboard Wax – A History, Jefferson "Zuma Jay" Wagner (Atglen, PA: Schiffer Publishing Ltd., 2005).

Canvas H: 15 7/8" x W: 19 7/8"

Framed: H: 21 3/8" x W: 25 3/8"

Pitcher's surfboard paintings are the symbol of California beach culture…strong, definite, positive and euphoric statements about life in California. The surfboard's power as totem is seen in its power to convey identity: surfer, Californian, Hank Pitcher. All are identifiable from this symbolic representation. Hank Pitcher is the voice of California culture. At the beach, in the surf, approaching the foothills, in the mountains, on the spit of Point Conception, in the crags of Big Sur, at a beach campfire in Santa Barbara, Pitcher paints the icons of California's culture.

Hank Pitcher's paintings are grounded in a particular sense of place. He was born in Pasadena, California on July 20, 1949, but his family moved to Isla Vista, near Santa Barbara, when he was two years old. When they came to Isla Vista it was an outpost on the beach, and Goleta was a farm town where kids rode their horses down the avenue to buy candy at the store. He was a football star at San Marcos High School and was recruited by big-name universities. Instead of football, he chose to attend the College of Creative Studies, an alternative program within the University of California at Santa Barbara (UCSB) where he now teaches painting. He splits his time between painting and surfing, pursuing each with the commitment and energy of a linebacker.

David Simpson "Little Ibicenco" – California Hard-Edge Abstract painting 1979

DAVID SIMPSON (1928-) California, US

"Little Ibicenco" – California Hard-Edge Abstract painting 1979

Acrylic on canvas

Marks: David Simpson (script signature) on back of canvas, 1979, #14/79 "Little Ibicenco", two arrows

H: 29″ x W: 28 3/4″

David Simpson has explored varieties of abstraction since the early 1950s, enjoying acknowledgement and success in the art world. In 1963 he was chosen by New York's Museum of Modern Art curator, Dorothy Miller, to appear in what turned out to be the last in her legendary series of group shows of contemporary American art. In 1964 he appeared in Clement Greenberg's famous exhibition Post Painterly Abstraction at Los Angeles County Museum of Art. At that time Simpson painted landscape-derived abstractions and, in the 70s, he practiced a reductive but relational mode of abstraction. But with his discovery of a new acrylic medium in 1987, he was able to embrace finally and successfully the monochrome's radicality.

Simpson uses an acrylic paint with interference properties. The paint is composed of titanium dioxide electronically coated with mica particles. Simpson tends to mix complementaries, but admits that orange and blue also work together well. He also mixes black acrylic with the interference pigments, finding that a little bit of black helps the colour jump out. Interference pigments cause optical effects that are comparable to iridescence. When you look at the painting from one angle, you receive one set of colour sensations. When you shift your position, you get another. As you move back and forth in front of the canvas – and the paintings make you want to do so – the experience changes. The change of light also dramatically affects the optical experience, and the play of light across the canvas surface is subtly kinetic.

***David Simpson was associated with the California Hard-Edge Movement.

Hard Edge Abstraction:
It encompasses rich solid colors, neatness of surface, and arranged forms all over the canvas. The Hard-edge painting style is related to Geometric abstraction, Post-painterly Abstraction, and Color Field painting. Hard edge is also a simply descriptive term, as applicable to past works as to future artistic production. The term refers to the abrupt transition across "hard edges" from one color area to another color area. Color within "color areas" is generally consistent, that is, homogenous. Hard-edged painting can be both figurative or nonrepresentational.

Important solo exhibitions include: Studio la Città, Verona (2008); Light Wells +, Charlotte Jackson Fine Art, Santa Fe (2007-08); Sonta Roesch Gallery, Houston (2007); Light Wells, Haines Gallery, San Francisco (2007); Iridescent Interference, Gallery Sonja Roesch, Houston (2005); Surrealist Landscape and other Departures, Haines Gallery, San Francisco (2005); Cheryl Haines Gallery, San Francisco (2004); James Kelly Contemporary, Santa Fe (2003); Artotek, Köln (2002); Renate Schröder Galerie, Köln (2002); Renate Schröder Galerie, Köln (2001); Studio la Città, Verona (2001); Modernism Gallery, San Francisco (2001); University Art Museum, San Francisco (2000); Renate Schröder Galerie, Köln (2000); Haines Gallery, San Francisco (2000).

Important group shows include: Galerie Lausberg, Dusseldorf (2007); West Coast Abstraction, Modernism Gallery, San Francisco (2007);  Fundamental Abstraction, Haines Gallery, San Francisco (2007); The Panza Collection – An experience in light colour, Albright Knox Gallery, Buffalo, with catalogue (2007); Inneres Leuchten-Farbe als Malerei, Kunstverein Lingen Kunsthalle, Lingen (2005); Recent Paintings, Galleria G7, Bologna (2005); Je ne Regrette Rien, Studio la Città, Verona (2005); The Forman Collection, Albright Knox Gallery, Buffalo (2005); Modernism Gallery, San Francisco (2004); San Jose Museum of Art, San Jose, CA (2004); Albright Knox Art Gallery, N.Y. (2003); La percezione dello spazio , Palazzo della Gran Guardia, Verona (2002); Le stanze dell'arte , MART, Rovereto (curated by Gabriella Belli) (2002); Artisti americani ed europei dalla collezione Panza , Palazzo Ducale, Sassuolo (2001); Nebeneinander III (Painting Today – Overseas and Here ), Galerie Renate Schröder, Köln, with catalogue (2001); La collezione Panza di Biumo: artisti degli anni '80 – '90 , Museo del Palazzo Ducale, Gubbio, with catalogue (1997).