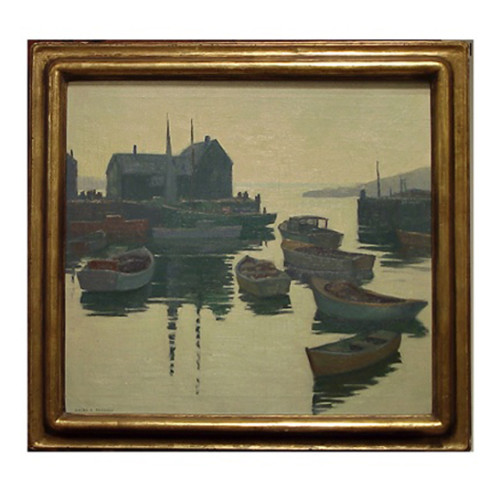 Oscar B. Erickson, "Early Morning Rockport", Oil on canvas c. 1940
More Information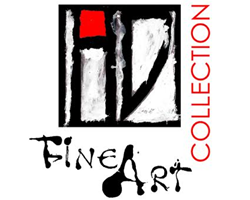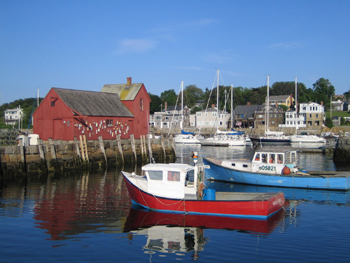 Product Description
Oscar B. Erickson, "Early Morning Rockport", Oil on canvas c. 1940
Related Products
Jeffrey Hartman "Motobecane" Oil on canvas 1978

JEFFREY HARTMAN USA

"Motobecane" 1978

Oil on canvas

Signed: "Jeffrey Hartman '78", "© 78 HARTMAN" (on the back)

Framed H: 26 1/2" x W: 18 1/2"

Price: $18,000

Belgian art dealer Isy Brachot coined the French word Hyperréalisme, meaning Hyperrealism, as the title of a major exhibition and catalogue at his gallery in Brussels in 1973. The exhibition was dominated by such American Photorealists as Ralph Goings, Chuck Close, Don Eddy, Robert Bechtle and Richard McLean; but it included such influential European artists as Gnoli, Richter, Klapheck and Delcol. Since then, Hyperealisme has been used by European artists and dealers to apply to painters influenced by the Photorealists. However, Hyperrealism is contrasted with the literal approach found in traditional photorealist paintings of the late 20th century. Hyperrealist painters and sculptors use photographic images as a reference source from which to create a more definitive and detailed rendering, one that often, unlike Photorealism, is narrative and emotive in its depictions. Strict Photorealist painters tended to imitate photographic images, omitting or abstracting certain finite detail to maintain a consistent over-all pictorial design. They often omitted human emotion, political value, and narrative elements. Since it evolved from Pop Art, the photorealistic style of painting was uniquely tight, precise, and sharply mechanical with an emphasis on mundane, everyday imagery. Hyperrealism, although photographic in essence, often entails a softer, much more complex focus on the subject depicted, presenting it as a living, tangible object. These objects and scenes in Hyperrealism paintings and sculptures are meticulously detailed to create the illusion of a reality not seen in the original photo. That is not to say they're surreal, as the illusion is a convincing depiction of (simulated) reality. Textures, surfaces, lighting effects, and shadows appear clearer and more distinct than the reference photo or even the actual subject itself.

Duval Eliot "Still life", Oil on canvas, wood frame c. 1945

DUVAL ELIOT (1909-1990) USA

Still life   c. 1945

Oil on canvas, wood frame

Signed: Duval Eliot (lower right)

Painting H: 30" x W: 24"

Frame H: 38" x W: 32"

Price: $45,000

Duval Eliot, nee' Ruby Duval Bearden, was born in Arkansas, and at a young age moved with her family to California. After going to Hollywood High School, she attended The Los Angeles Trade Technical College (then known as Frank Wiggins Trade School), studying Commercial Art and Design. While there, she began her art career as a men's fashion illustrator. Then, because of her immense interest in art, immediately enrolled in Art Center School in Los Angeles, being one of their first students. She studied landscape painting (watercolor and oil), portrait, life drawing and illustration with Barse Miller and with Joseph Henniger, life drawing. At Art Center she continued studying all facets of commercial art and simultaneously worked at the Columbia Advertising Agency designing newspaper layouts and fashion illustrations for the major Los Angeles department stores such as I. Magnin, The Broadway, I. Miller, Wetherby Kayser, and Sak's in Beverly Hills.

Throughout the 1940's, Duval continued to create watercolor landscapes of Southern California and the West, while illustrating for J.J. Hagarty. Commercially, her prime focus was free-lance illustration, which could be created with a young child in tow, finding interesting work at the "Western Family Magazine," for whom she did illustrations for over ten years. She also illustrated children's storybooks and textbooks for MacMillian and L.W. Stinger publishing houses, meanwhile creating Fashion Advertisements and billboards in full color for Phelps & Terkel for several years and billboards for Silverwoods Department Store. For this work, Duval received the Western Art Directors Award in 1946.

During the post World War II years, Duval honed her fine art techniques. She studied with such notable artists as: Barse Miller, Hardy Gramatky and Ejnar Hansen (watercolor) and also with Hansen, (landscape & portrait painting in oil). In 1948, in The Fourth Annual Los Angeles Exhibition at The Greek Theater in Griffith Park, she won 1st Prize for her watercolor entitled "End of the Trail" among her peers of 326 entrants for painting, including Francis De Erdely, Lorser Feitelson, Conrad Buff, James Couper Wright, Frode N. Dann, Joshua Meador, Dan Lutz, and Chas. Payzant. She also studied painting with Conrad Buff, J.C.Wright, Design and Abstract Painting with Leonard Edmonson, and later, painting in acrylic with 2 years of intensive color with Guy MacCoy and silk-screen Serigraphy with Mario De Perentes. Duval also became close friends with Milford Zornes.

Duval became active in "The Southern California Designer Craftsmen" (S.C.D.C.) She won many awards and exhibited extensively throughout the 1950's and 1960's at Barnsdall Municipal Art Gallery, Pasadena Art Museum (paintings and enamels}, Gallery 333 on La Cienega. In the 1940s, she turned towards more formal subject matter including landscape and still life and honed her fine art techniques in watercolor, oil, acrylic, and printmaking.

She participated in several group exhibitions in the Los Angeles area in the late 50s and early 60s. Her work was featured in solo exhibitions at the Jack Carr Gallery in Pasadena in 1976 and the Brand Library Gallery in Glendale in 1988.

Duval was also an active member and on the boards of "The Pasadena Society of Artists", "The Los Angeles Art Association", "Women Painters of the West", as well as S.C.D.C., participating in numerous group (Design 6, 7, 8, and 9 at the Pasadena Art Museum) and one man shows in the vicinities of Pasadena, Glendale, Santa Barbara and Claremont. She was represented in Paris by two silk screen serigraphs at The Exposicion Internacionale des Federacion Femenine at The Museum des Arts Decoratifs in 1971.

Duval Eliot was also represented in The Los Angeles County Art Museum's show "MADE IN CALIF" in 2001 with "Chavez Ravine" and "3rd St. Traffic".