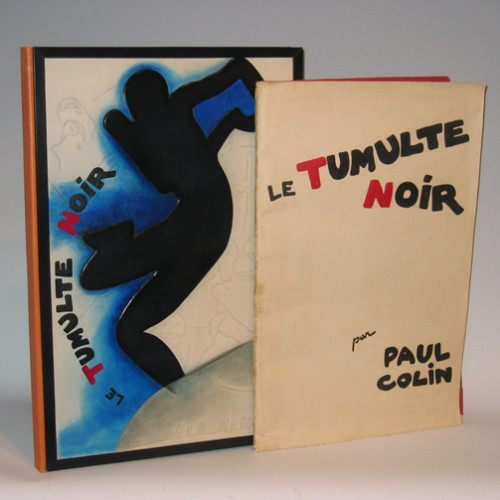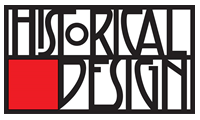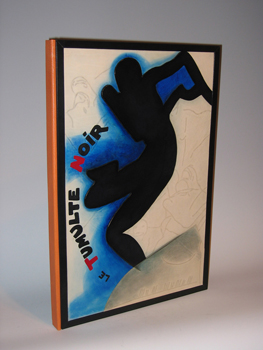 Product Description
Paul Colin, "Le Tumulte Noir" portfolio 1929
Related Products
Marcel Wanders, One Morning They Woke Up, mosaic table/stool 2004

MARCEL WANDERS (1963-) The Netherlands

"One morning they woke up" mosaic occasional table or stool 2004

Gilt and lively colored glass mosaic, fiberglass body

H: 13″ x D: 17″

Price: $18,500

Marcel Wanders (1963) grew up in Boxtel, the Netherlands, and graduated at the School of the Arts Arnhem in 1988 with a cum laude certificate. He is now an independent industrial product designer operating out of Amsterdam where he has his own studio, Marcel Wanders studio. Marcel continues to work on diverse products and projects for Cappellini, Mandarina Duck, Magis, Droog Design and Moooi amongst others. For the latter he is associated as creative director. Marcel also co-operates in other design-related projects, such as the Vitra Summer Workshop where he was project leader for the second time. Also he was a juror for various prizes like the Rotterdam Design Prize (for which his own products were nominated several times) and the Kho Liang Ie prize. He lectured at SFMoMA, Limn the Design Academy and has taught at various design academies in the Netherlands. Marcel won the Rotterdam Design Prize (public prize) for the Knotted Chair, and received several other awards including the George Nelson Award (Interiors magazine) and Alterpoint Design Award 2000. In the 2001, Marcel has been nominated in the category 'designer of the year' in WIRED magazine's 2001 wired rave awards. Designs of Marcel Wanders have been selected for the most important design collections and exhibitions in the world, like the Museum of Modern Art in New York and San Francisco, the Stedelijk Museum in Amsterdam, Museum Boijmans van Beuningen in Rotterdam, the Central Museum in Utrecht, and various Droog Design exhibitions. In the book 'Wanders Wonders, design for a new age' (1999) which accompanied a solo exhibition in Museum 't Kruithuis in Den Bosch, the most important products are shown, from the Knotted Chair to the Shadows lamps and from the Nomad Carpet to the Eggvase. Works of Marcel have been published in all leading design magazines.

Jan et Joel Martel / Primavera French Art Deco Courting Fantail Pigeon Sculptures c.1930

JAN ET JOËL MARTEL (1896-1966)  France
PRIMAVERA  Paris

Pair of courting Faintail Pigeon Sculptures  c.1925-30

Black glazed earthenware with silver / platinum decorative dot motif.

Marks: PRIMAVERA FRANCE, 12684

For related model: The Art Deco Style in Household Objects, Architecture, Scupture, Graphics, Jewelry, Theodore Menten (New York: Dover, 1972), p. 179.

For more information see: Joël et Jan Martel: sculpteurs 1896-1966, Christophe Vital, et al. (Paris: Gallimard / Electa, 1996), pp. 127-9

H: 8 1/16" x L: 9" x D at tail: 5 1/4"
H: 7 1/8" x L: 10" x D at tail: 5 1/4"

Price: $7,200

Jan & Joël Martel (the Martel Brothers/Twins, born in Nantes on 5 April 1896, both died in 1966)

The twin Martel sculptors were among the founding members of Union des Artistes Modernes, and their original works include ornamental sculptures, statues, monuments and fountains displaying characteristics typical of the Art Déco and Cubist periods. The brothers took part in a number of Paris exhibitions including the Salon des Indépendants, Salon d'Automne, Salon des Tuileries and the Exposition des Arts Décoratifs in 1925.  In 1932, they created the Claude Debussy monument which sits on the boulevard Lannes in Paris. Between 1924-1926, Robert Mallet-Stevens designed a studio for the Martel twins at 10 Rue Mallet-Stevens in Paris' 16th Arrondissement.