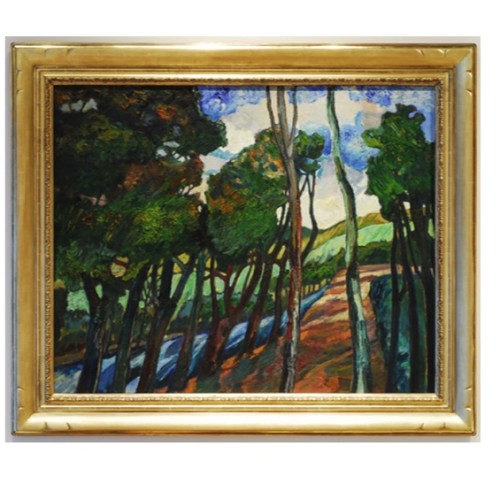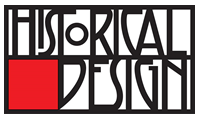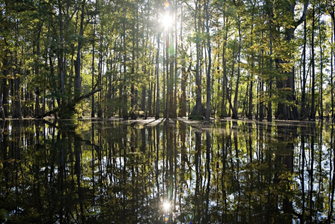 Product Description
Peter Canty, "Cypress Grove", Oil on canvas 2005
Related Products
Duggie Fields, "Girl with Shoulder Bag", Oil on linen 1970

DUGGIE FIELDS (1945-) London, UK

"Girl with Shoulder Bag" 1970

Oil on linen, custom wood and green lacquer Shadow box frame

Marks: "Girl with Shoulder Bag", Winter 1970 (Dougie Field)

Canvas: H: 72" x W: 36"
Framed: H: 74 1/2″ x W: 38 1/2″

Price: $72,000

Duggie Fields was born in 1945 and brought up in the village of Tidworth. He spent his youth in the countryside, moving to the outer suburbs of London in his adolescence. He studied architecture, briefly, at Regent Street Polytechnic before going to Chelsea School of Art in 1964 where he stayed for four years, before leaving with a scholarship that took him on his first visit to the United States. As a student his work moved from Minimal, Conceptual and Constructivist phases to a more hard-edge post-Pop figuration. By the middle of the 1970s his work included many elements that were later defined as Post-Modernism. In 1983 in Tokyo, sponsored by the Shiseido Corporation, a gallery was created specially for his show, and the artist and his work were simultaneously featured in a television, magazine, billlboard and subway advertising campaign throughout the country. He started working with digital media in the late 1990's describing his work in progress as Maximalist. Selected One-Man Exhibitions 1971 Hamet Gallery, London 1972 Bear Lane Gallery, Oxford; 1975 Kinsman-Morrison Gallery, London 1979 Kyle Gallery, London; 1980 lkon Gallery, Birmingham; Midland Group, Nottingham; New 57 Gallery, Edinburgh; Roundhouse Gallery, London 1982 Spacex Gallery, Exeter; B2 Gallery London 1983 Shiseido Exhibition, Tokyo 1987 Albermarle Gallery, London 1991 Rempire Gallery, New York 2000 Random Retrospective, Virtual Gallery, DuggieFields Selected Group Exhibitions 1976 New London in New York, Hal Bromm Gallery, New York 1979 The Figurative Show, Nicola Jacobs Gallery, London; Masks, The Ebury Gallery, London; Culture Shock, The Midland Group, Nottingham; Art and Artifice, B2 Gallery, London 1983 Taste, Victoria and Albert Museum, London 1984 The Male Nude, Homeworks Gallery, London 1985 Image-Codes, Art about Fashion, The Australian Centre for Contemporary Art, Melbourne; VisualAid, Royal Academy, London l986 The Embellishment of the Statue of Liberty, Cooper Hewitt Museum/Barney's New York 1987 Twenty Artists Twenty Techniques, Albemarle Gallery, London 1989 Fashion and Surrealism, Victoria and Albert Museum, London 1988 Het Mannelisknaakt, Gallery Bruns, Amsterdsm, St. Judes Gallery, London 1990 Universal Language, Rempire Gallery, New York 1993 Tranche d'Art Contemporain Anglais, Tutesaal, Luxemburg 1998 Exquisite Corpse, Jibby Beane, London 1999 Art 1999, Jibby Beane, London; Flesh, Blains Fine Art, London Nerve, I.C.A. London 2000 Art 2000, Jibby Beane, London Up &Co., New York

Richard Hambleton "Untitled" (Shadow Man) 2002

RICHARD A. HAMBLETON (1954-) USA

Untitled (Shadow Man) 2002

Acrylic on paper

Signed: "RHambleton 02"

For more information see: Artists Observed, photographs by Harvey Stein, preface by Corness Capa, essay by Elaine A. King (New York: Harry N. Abrams, Inc., Publishers, 1986), p. 121; Capured: A film/video history of the Lower East Side, Clayton Patterson (New York: Seven Stories Press, 2005), p. 149, 301 and 530; New, Used & Improved: Art for the 80's, Peter Frank (New York: Abbeville Press, 1987), 46-48, 50-51 and 60.

Framed: H: 32 5/16" x W: 26 13/16"

Price: $25,000

*** By repute this portrait painting was of Jean-Michel Basquiat.

Hambleton can handle paint. When he throws white or black on the canvas, his waves break, his rodeo rider bucks, a man shot seems blown apart. – Michael Brenson, New York Times, March 30, 1984

During the 1970s, a loosely woven network of aspiring artists made a break into the public venue by raising graffiti to a new level of significance. Richard Hambleton was among a growing number of artists who came to be known as "illegal street artists." He seemed undaunted by the consequences of being perceived as deviant and moved in and out of the urban alleyways, leaving behind a wake of paper paste-ups, freehand drawings, photos and stenciled images. When Hambleton moved from Vancouver in 1980 he left behind several hundred life-size diazo prints of himself plastered all over the city. Upon his relocation to New York, Hambleton was often spotted with friends that included Jean-Michel Basquiat and Keith Herring. He continued painting his energized, life-size figures that earned him the label pop-expressionist, a parody on modernity's generic expressionism.