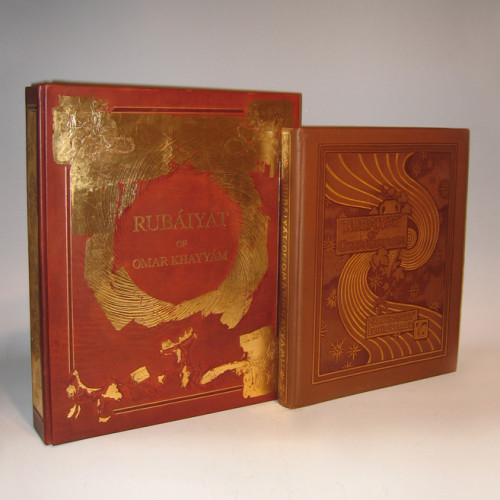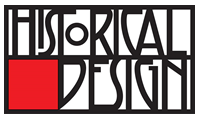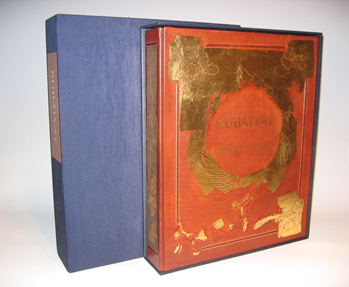 Product Description
Omar Khayyam "Rubáiyát", First edition 1884
Related Products
Filippo Tommaso Marinetti, "Les Mots en Liberte Futuristes" 1919

FILIPPO TOMMASO MARINETTI (1876-1944) Italy

"Les Mots en Liberte Futuristes" 1919

Bound volume with folding plates
Edizioni Futuriste di "Poesia"
Published by Corso Venezia, 61, Milan

Dimensions:
Book: H: 8 15/8" x W: 5 1/16"
Custom leather box: H: 8 15/16" x W: 6 1/16" x D: 1 3/16"
Custom silk slipcase: H: 10" x W: 16 5/8" x D: 1 7/8"

With this fundamental book whose subject was the so-called "words-in-freedom," F.T. Marinetti summarized about 15 years of research in the field of the renewal of poetic and literary language. This book features several typographic compositions spread in fold-out pages where the author shows his great creativity in typographic composition by using typefaces of very different style and size, as well as hand-designed typefaces and calligraphic writings. The results are of striking, impressive, visual effects that have since influenced many writers and poets.

Andrea Branzi "Cucus" chair c. 1985

Andrea Branzi (1938 – )   Zabro, Italy.

"Cucus" chair c.1985

Lacquered wood, tree branches

Illustrated: Domestic Animals: The Neoprimative Style Andrea and Nicoletta Branzi, (London, 1987) n.p.; Designed by Architects in the 1980s, Julie Capella and Quim Larrea, Barcelona, 1987, p. 37; Anne Bony, Paris Les années 80, 1995, p. 520; Charlotte and Peter Fiell, 1000 Chairs, Cologne, 2000, p. 588

H: 42 3/4″ x W: 19 3/4″ x D: 24″

Price: $19,000

The  "Cucus" chair was part of  the "Domestic Animals" series
designed in 1985/86 by Andrea Branzi for Zabro.

Andrea Branzi's "Domestic Animals" series was designed in 1985 and 1986 for the Italian firm Zabro. Designs were later also manufactured by Zanotta. Andrea Branzi created "Domestic Animals" in collaboration with Nicoletta Branzi, who produced limited edition art clothing for this series. The "Neoprimitive" style in which this collection has been rendered utilizes natural materials such as sticks to create an object that brings archetypal symbols into the home to produce emotional effects. These objects combine technology and nature and the symbols and codes that these entail demonstrating that "a hybrid love between different creatures is possible." (Branzi, Domestic Animals, 1987, n.p.) With these objects Branzi aims to "domesticate" technological inventions so as to make them a positive presence in man's life.
"The difference between a domestic animal and a trained (or tamed) one lies in the fact that the latter is the outcome of an unnatural and violent attitude, while the domestic animal establishes the dream of a loving relationship with man." (Branzi, Domestic Animals, 1987, n.p.)

Andrea Branzi, architect and designer, born in Florence in 1938, where he graduated in 1967, lives and works in Milano. From 1964 to 1974 he was a partner of Archizoom Associati, first vanguard group internationally known, whose projects are preserved at Centro Studi e Archivio della Comunicazione in Parma and at Centre Georges Pompidou in Paris.
Since 1967 he works in the fields of industrial and research design, architecture, urban planning, education and cultural promotion.He is Professor at the Third Faculty of Architecture and Industrial Design of Politecnico di Milano.