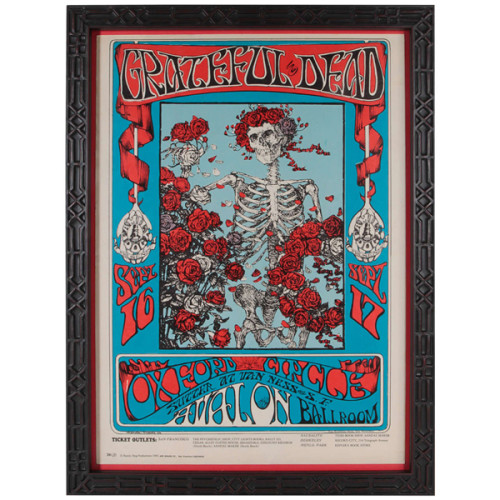 Stanley Mouse / Alton Kelley, Grateful Dead & Oxford Circle at the Avalon Ballroom   September 16 -17, 1966
More Information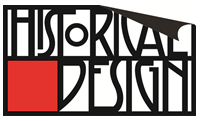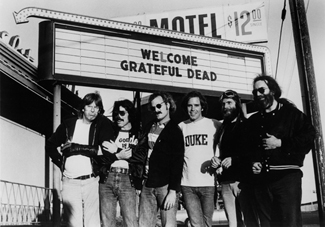 Product Description
Stanley Mouse / Alton Kelley, Grateful Dead & Oxford Circle at the Avalon Ballroom   September 16 -17, 1966
Related Products
Stephen Longstreet "Jazz Festival Trio – Night Faces", Paper cut-out, mixed media and paper collage

STEPHEN LONGSTREET (1907-2002)

"Jazz Festival Trio – Night Faces" c. 1970's

Paper cut-out, mixed media and paper collage

Signed: Longstreet (lower right), titled in pencil (upper left)

Artist's printed address label verso

H: 38″ x W: 28 3/8″

Stephen Longstreet was born on April 18, 1907 in New York City and attended Rutgers University (1926) and Harvard University (1927), and graduated from the New York School of Fine and Applied Art (1929); also studied in Paris with Matisse and Bonnard, as well as in Rome, London and Berlin; became painter, writer, art critic, and lecturer on art; literary critic for Reader's Syndicate (1952-80) and for the Los Angeles Daily News; designed stage sets for RexRoth poetry jazz, 1952; president, Los Angeles Art Association. (1972-75); professor of modern writing, University of Southern California (1975-80); wrote radio plays, screenplays, and dozens of books ranging from novels to biography to travel, including: Decade, 1929-1939 (1940), The Pedlocks: A Family (1951), Gettysburg (1961), The World Revisited (1953), and The Real Jazz, Old and New (1956).

The world of jazz was a constant theme throughout Longstreet's life.
Longstreet was introduced to ragtime and jazz by future singing legend Paul Robeson, then an All-American football player at Rutgers University. Their friendship began in 1918, when Robeson spotted the 11-year-old Longstreet sketching him as he practiced dropkicking. In his 1986 book "Storyville to Harlem: Fifty Years in the Jazz Scene," Longstreet explained that Robeson made him "aware of the gap between the music taught on paper and the 'razzmatazz' sounds of the scratchy jazz recordings." While studying at the School of Fine and Applied Arts in New York in the late '20s, Longstreet drew the musical scenes in Greenwich Village, the speak-easies and the Cotton Club in Harlem. "I had hoped to capture with black marks on white paper, this music created by these people, and set down what they looked like, felt and did before they were gone," he later wrote. By the late '20s, Longstreet was furthering his artistic studies in Paris, where he met Picasso, Matisse and other artists. He also met and drew James Joyce, Gertrude Stein and the American "jazzmen" who were, he later wrote, "escaping from Judge Lynch and the back of the bus." After returning to the United States in 1930, he traveled south to New Orleans, discovering the "strange and wonderful sounds" of jazzmen playing in Storyville, the city's red light district, and capturing them in his work. He later drew and painted Count Basie, Sarah Vaughan, Billie Holiday, Duke Ellington and other jazz greats. Of Longstreet's depictions of the century's jazz scene, Louis Armstrong wrote in 1971: "You want to feel the smell–the color–the great 'OH MY' feeling of the jazzmen, and stomp around in the smoke and dusk of the joints … then you just go and locate some of the drawings and paintings of this cat Steve Longstreet and steal you a few."

Over the years, Longstreet's jazz-era works, including collages, watercolors and ink drawings, were exhibited in museums and galleries, including the National Portrait Gallery at the Smithsonian Institution. The University of Chicago Library, The Graphic Arts Collection and Department of Rare Books and Special Collections at Princeton University Library, as well as UCLA all have extensive collections of Longstreet's artwork.

Richard Harold Redvers Taylor, "Modernist building staircase", Gouache on paper c. 1949

RICHARD HAROLD REDVERS TAYLOR (1900-1975) United Kingdom

Modernist building staircase c. 1949

Gouache on paper, metal and wood frame

Signed: RHRT (lower left)

Marks: Gimpel Fils exhibition label (on back)

Exhibited: "An Exhibition in the Kettle's Yard Loan Gallery: Sculpture & Painter,

14 February – 10 March, 1972" Gimpel Fils, London

Framed: H: 41 7/16" x W: 30 5/16"

Richard Harold Redvers Taylor (1900-1975) was born in Brighton on March 14th, 1900 and educated at Brighton College and Heatherleys School of Fine Art, Chelsea. His father, Harold Taylor, was a headmaster. Redvers Taylor retired from the Army (where he specialized in topographical surveying in Africa) in 1937 but was recalled for war service. In 1946 he began a new career as a professional painter. Between 1948 and 1958 Taylor was given a series of six one-man shows by Lefevre and Gimple Fils in London. In the 1960's he turned to sculpture, and in 1972 an exhibition of his sculpture and paintings was held at the Kettle's Yard Loan Gallery in Cambridge. His work is held in the permanent collection at the Beith Uri V Rami Museum in Israel. Louise Taylor (née Hayden), his wife, was an American and the adopted daughter and heiress of Alice B. Toklas, the companion of Gertrude Stein. Louise Taylor died on 21 July 1977.

Purism, otherwise known as l'esprit nouveau was directly inspired by a spare, functionalist aesthetic and is closely associated with the work of Le Corbusier and his circle in Paris in the second quarter of the 20th Century. In America this purist style was known as Precisionism, which explored similar imaginary during the late 1920's and 30's with artists like Charles Sheeler, Charles Demuth and Ralston Crawford at the forefront of this movement. In England, the Vorticist movement (1912-1915) was founded by Wyndham Lewis and others and was the precursor to the Purist movement in Great Britain in the 1930's and 1940's. Redvers Taylor created geometrical landscapes while reducing volumes to colored planes and outlines to ridges. His artwork combines depth and perspective with flattened cubist fields of color. Architecture of industrial buildings was his favorite subject, whereas people and nature were usually absent from his compositions.