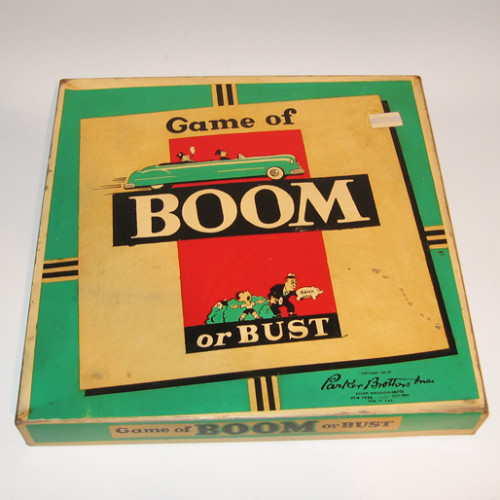 Tim Liddy Game of Boom or Bust (1951) Presidential Sweepstakes  2006 Oil and enamel on copper, plywood back
More Information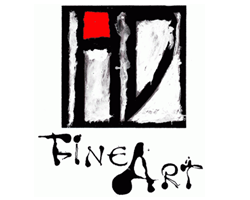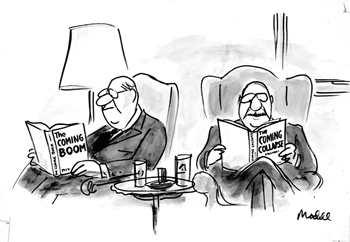 Product Description
Tim Liddy Game of Boom or Bust (1951) Presidential Sweepstakes  2006 Oil and enamel on copper, plywood back
Related Products
Athos Zacharias "Reinforce" Acrylic on canvas 1972

ATHOS ZACHARIAS (b. 1927) New York, NY

"Reinforce" (Rolex Watch Band Abstraction) 1972

Acrylic on Canvas in an Optic Minimalist Style of a Rolex Watch Band

Signed on the back of the canvas: Athos Zacharias, Reinforce, 1972, 40"x48"

H: 40" x W: 48"

Synthesizing images from pop, culture, architecture, and nature, painter Athos Zacharias creates dynamic works notable for their spontaneity and characterized by ART NEWS as "blindingly original." Now the one-time assistant to Willem de Kooning has produced a totally new group of paintings that unite major ideas of this "between generational" painter.
His work can be found in important collections including the Corcoran Gallery of Art, Washington D.C.: the Museum of Art, Providence, R.I.; the Institute of Contemporary Art, Boston, Mass.; the Kalamazoo Institute of Art, Kalamazoo, Mi.; the Butler Art Institute, Youngstown, Ohio; E.F. Hutton & Co., New York; and the Westinghouse Corporation, Pittsburgh, Pa.

Zacharias has exhibited in leading galleries in major American cities including New York and the Hamptons, as well as internationally, notably in Amsterdam and Japan.

Arriving in New York in 1956, Zacharias immediately became involved with the downtown art scene. "I encountered some of the artists who would impact my artistic life. During the sixties in New York, I assisted other artists including Larry Rivers, Grace Hartigan, Mary Abbot, Jack Tworkov, Alphonso Ossorio and Lee Krasner, and notably, de Kooning. Another friend and major influence was the abstract painter Franz Kline."

Recalling his initial encounter with de Kooning, Zacharias says: "I met Milton Resnick, who invited me to the "Club" where I attended many panels on Friday nights, and participated on one panel entitled "Younger Artists". Shortly thereafter, I met de Kooning and a friendship blossomed. I was fortunate to be his first assistant when his studio was on Tenth Street. He so strongly believed in my work that he sponsored me for the Longview Foundation Award in 1962. I began to exhibit at the local Guild Hall, where in 1961, and again in 1979, I won the "Best in Show" Award. My friendship with de Kooning continued until his death.

"My great good fortune and a major part of my artistic development was not only being de Kooning's assistant, but also being part of the Tenth Street Cooperative Gallery Movement. In 1959, I joined the Tenth Street's "March" Gallery and showed with Mark di Suvero. I continued showing downtown at the Great Jones Gallery, and in 1961, I had my first one-person show at the Gallery Mayer, an uptown gallery that represented artists including John Graham and Man Ray."

Zacharias was born in Marlborough, Mass. In 1927, and was raised in Fall River, Mass. He attended the Rhode Island School of Design on the GI Bill, graduating in 1952. He then did a year of post-graduate study at the Cranbrook Academy of Art, Bloomfield Hills, Michigan, receiving an MFA in 1953.

He has taught classes in leading institutions including Brown University, SUNY New Paltz, and the Parsons School of Design, and for twenty-six years taught at Wagner College on Staten Island.

He was married to Mary Filateros, and is the father of two, Rena and Denis.

Hubert Schmalix "Mount Washington" Oil on Canvas 2005/2006

HUBERT SCHMALIX (1952-) Austria

Mount Washington 2005/06

Oil on canvas

Signed and dated on back: Schmalix 05 06

Provenance: Hubert Schmalix Vienna

For related works by Hubert Schmalix see: Hubert Schmalix, Lóránd Hegyi exhibition catalog (Museum moderner Kunst Stiftung Ludwig Wien) November 19, 1994 – January 1995.

H: 69" x W: 51"

Hubert Schmalix was born in Graz, Austria, on December 17, 1952 and studied at the Vienna Art Academy from 1971 to 1976. By 1979 Schmalix was showing work at the forward-looking exhibition 'Europa 79 – Kunst der 80er Jahre' in Stuttgart. In 1983 the London Tate Gallery invited Schmalix to present work at 'New Art', an important survey of contemporary art. Schmalix has become well-known world-wide as an exponent of 'New Art', working with a retrospective glance at both classical art history and modern art. Schmalix focuses on the world of things and the human figure. Although the expressive gesture was the dominant feature of his 1980s work, it yielded early in the 1990s to stringent tectonic composition. In 1984 Hubert Schmalix went to the Philippines and on to the US, moving to Los Angeles in 1987. In 1986-87 Schmalix taught at the Academy for the Decorative and Applied Arts in Vienna and from 1997 he has been a professor at the Vienna Art Academy. Schmalix is a visiting professor at the University of California Los Angeles (UCLA). In 1993 his work was featured at the Venice Biennale and in 1998 he was awarded the Fine Art Prize of the City of Vienna. Schmalix has done several large fresco cycles in Salzburg and his work has been shown extensively at numerous international solo and group shows and most recently at Art Basel 2006.