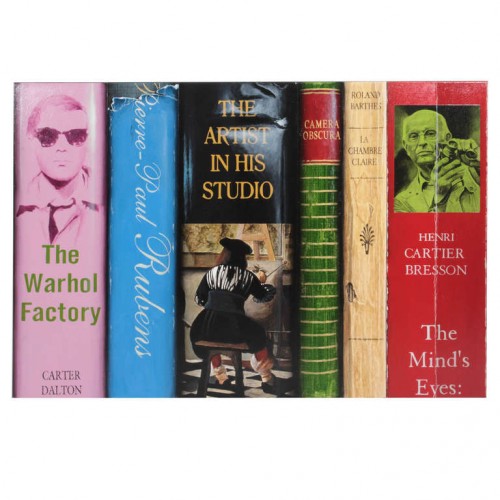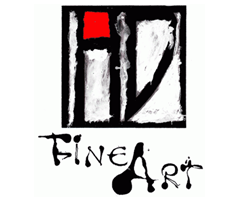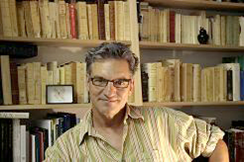 Product Description
Paul Beliveau Les humanites CCLXXXIX Hyperrealist painting 2007
Related Products
Duggie Fields, "Girl with Shoulder Bag", Oil on linen 1970

DUGGIE FIELDS (1945-) London, UK

"Girl with Shoulder Bag" 1970

Oil on linen, custom wood and green lacquer Shadow box frame

Marks: "Girl with Shoulder Bag", Winter 1970 (Dougie Field)

Canvas: H: 72" x W: 36"
Framed: H: 74 1/2″ x W: 38 1/2″

Price: $72,000

Duggie Fields was born in 1945 and brought up in the village of Tidworth. He spent his youth in the countryside, moving to the outer suburbs of London in his adolescence. He studied architecture, briefly, at Regent Street Polytechnic before going to Chelsea School of Art in 1964 where he stayed for four years, before leaving with a scholarship that took him on his first visit to the United States. As a student his work moved from Minimal, Conceptual and Constructivist phases to a more hard-edge post-Pop figuration. By the middle of the 1970s his work included many elements that were later defined as Post-Modernism. In 1983 in Tokyo, sponsored by the Shiseido Corporation, a gallery was created specially for his show, and the artist and his work were simultaneously featured in a television, magazine, billlboard and subway advertising campaign throughout the country. He started working with digital media in the late 1990's describing his work in progress as Maximalist. Selected One-Man Exhibitions 1971 Hamet Gallery, London 1972 Bear Lane Gallery, Oxford; 1975 Kinsman-Morrison Gallery, London 1979 Kyle Gallery, London; 1980 lkon Gallery, Birmingham; Midland Group, Nottingham; New 57 Gallery, Edinburgh; Roundhouse Gallery, London 1982 Spacex Gallery, Exeter; B2 Gallery London 1983 Shiseido Exhibition, Tokyo 1987 Albermarle Gallery, London 1991 Rempire Gallery, New York 2000 Random Retrospective, Virtual Gallery, DuggieFields Selected Group Exhibitions 1976 New London in New York, Hal Bromm Gallery, New York 1979 The Figurative Show, Nicola Jacobs Gallery, London; Masks, The Ebury Gallery, London; Culture Shock, The Midland Group, Nottingham; Art and Artifice, B2 Gallery, London 1983 Taste, Victoria and Albert Museum, London 1984 The Male Nude, Homeworks Gallery, London 1985 Image-Codes, Art about Fashion, The Australian Centre for Contemporary Art, Melbourne; VisualAid, Royal Academy, London l986 The Embellishment of the Statue of Liberty, Cooper Hewitt Museum/Barney's New York 1987 Twenty Artists Twenty Techniques, Albemarle Gallery, London 1989 Fashion and Surrealism, Victoria and Albert Museum, London 1988 Het Mannelisknaakt, Gallery Bruns, Amsterdsm, St. Judes Gallery, London 1990 Universal Language, Rempire Gallery, New York 1993 Tranche d'Art Contemporain Anglais, Tutesaal, Luxemburg 1998 Exquisite Corpse, Jibby Beane, London 1999 Art 1999, Jibby Beane, London; Flesh, Blains Fine Art, London Nerve, I.C.A. London 2000 Art 2000, Jibby Beane, London Up &Co., New York

Robert Breer "Untitled" Oil on canvas 1950

ROBERT BREER (1926-2011) USA

Untitled 1950

Oil on canvas, white-gold leaf and lacquer frame

Marks: Untitled, 1950, Robert Breer, 26×32, No. 29 in a circle (paper label)

Provenance: Robert Breer, Private Collection, Chicago

Canvas: H: 25 3/4" x W: 32"

Framed: H: 32 1/4" x W: 39″

"Breer acknowledges his respect for this purist, "cubist" cinema, which uses geometric shapes moving in time and space"

Robert Breer's career as an artist and animator spans 50 years and his creative explorations have made him an international figure. He began his artistic pursuits as a painter while living in Paris from 1949-59. Using an old Bolex 16mm camera, his first films, such as "Form Phases", were simple stop-motion studies based on his abstract paintings.

Breer has always been fascinated by the mechanics of film. Perhaps it was his father's fascination with 3-D work that inspired Breer to tinker with early mechanical cinematic devices. His father was an engineer and designer of the legendary Chrysler Airflow automobile in 1934 and built a 3-D camera to film all the family vacations. After studying engineering at Stanford, Breer changed his focus toward handcrafted arts and began experimenting with flip books. These animations, done on ordinary 4″ by 6″ file cards have become the standard for all of Breer's work in fim.

Like many of his generation, Breer did early work influenced by the various European modern art movements of the early 20th century, ranging from the abstract forms of the Russian Constructivists and the structuralist formulas of the Bauhaus, to the nonsensical universe of the Dadaists. As a result of his association with the Denise René Gallery, which specialized in geometric art, he saw the abstract films of such pioneers as Hans Richter, Viking Eggeling, Walter Ruttmann and Fernand Léger. Breer acknowledges his respect for this purist, "cubist" cinema, which uses geometric shapes moving in time and space.

In 1955, he helped organize and exhibited in a show in Paris entitled "Le Mouvement" (The Movement), which paved the way for new cinema aesthetics. During this period, Breer also met the poet Allen Ginsberg and introduced him to his film "Recreation" (1956), which made use of frame-by-frame experiments in a non-narrative structure. Although Breer resisted being labeled a beatnik, the film does capture some aspects of beat poetry and music.

When Breer returned to the United States in the late 1950s, the American avant-garde was thriving and films by Kenneth Anger, Stan Brakhage, Peter Kubelka and Maria Menken were creating a new visionary movement. Breer found kindred spirits within the New York experimental scene. As Pop Art emerged as a phenomenon in the 1960s, Breer befriended Claes Oldenburg and others. He worked on the TV show, "David Brinkley's Journal", filming pieces on art shows in Europe; at the same time, he made his debut documentary on the sculptor Jean Tinguely in 1961.