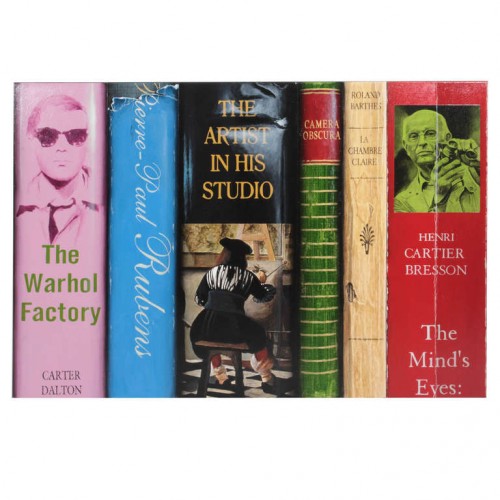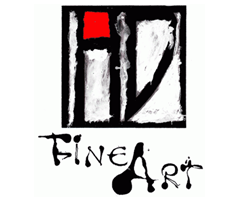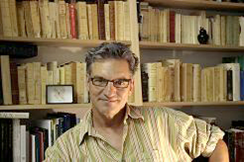 Product Description
Paul Beliveau Les humanites CCLXXXIX Hyperrealist painting 2007
Related Products
Duggie Fields, "Girl with Shoulder Bag", Oil on linen 1970

DUGGIE FIELDS (1945-) London, UK

"Girl with Shoulder Bag" 1970

Oil on linen, custom wood and green lacquer Shadow box frame

Marks: "Girl with Shoulder Bag", Winter 1970 (Dougie Field)

Canvas: H: 72" x W: 36"
Framed: H: 74 1/2″ x W: 38 1/2″

Price: $72,000

Duggie Fields was born in 1945 and brought up in the village of Tidworth. He spent his youth in the countryside, moving to the outer suburbs of London in his adolescence. He studied architecture, briefly, at Regent Street Polytechnic before going to Chelsea School of Art in 1964 where he stayed for four years, before leaving with a scholarship that took him on his first visit to the United States. As a student his work moved from Minimal, Conceptual and Constructivist phases to a more hard-edge post-Pop figuration. By the middle of the 1970s his work included many elements that were later defined as Post-Modernism. In 1983 in Tokyo, sponsored by the Shiseido Corporation, a gallery was created specially for his show, and the artist and his work were simultaneously featured in a television, magazine, billlboard and subway advertising campaign throughout the country. He started working with digital media in the late 1990's describing his work in progress as Maximalist. Selected One-Man Exhibitions 1971 Hamet Gallery, London 1972 Bear Lane Gallery, Oxford; 1975 Kinsman-Morrison Gallery, London 1979 Kyle Gallery, London; 1980 lkon Gallery, Birmingham; Midland Group, Nottingham; New 57 Gallery, Edinburgh; Roundhouse Gallery, London 1982 Spacex Gallery, Exeter; B2 Gallery London 1983 Shiseido Exhibition, Tokyo 1987 Albermarle Gallery, London 1991 Rempire Gallery, New York 2000 Random Retrospective, Virtual Gallery, DuggieFields Selected Group Exhibitions 1976 New London in New York, Hal Bromm Gallery, New York 1979 The Figurative Show, Nicola Jacobs Gallery, London; Masks, The Ebury Gallery, London; Culture Shock, The Midland Group, Nottingham; Art and Artifice, B2 Gallery, London 1983 Taste, Victoria and Albert Museum, London 1984 The Male Nude, Homeworks Gallery, London 1985 Image-Codes, Art about Fashion, The Australian Centre for Contemporary Art, Melbourne; VisualAid, Royal Academy, London l986 The Embellishment of the Statue of Liberty, Cooper Hewitt Museum/Barney's New York 1987 Twenty Artists Twenty Techniques, Albemarle Gallery, London 1989 Fashion and Surrealism, Victoria and Albert Museum, London 1988 Het Mannelisknaakt, Gallery Bruns, Amsterdsm, St. Judes Gallery, London 1990 Universal Language, Rempire Gallery, New York 1993 Tranche d'Art Contemporain Anglais, Tutesaal, Luxemburg 1998 Exquisite Corpse, Jibby Beane, London 1999 Art 1999, Jibby Beane, London; Flesh, Blains Fine Art, London Nerve, I.C.A. London 2000 Art 2000, Jibby Beane, London Up &Co., New York

Hank Pitcher "Mr. Zogs board at Coal Oil Point" Oil on canvas, laid on board 2006

HANK PITCHER (b. 1949) U.S.A.

"Mr. Zogs board at Coal Oil Point" 2006

Oil on canvas, laid on board

Signed: Mr. Zogs board at Coal Oil Point (with chalk on back),

Hank pitcher 2006, Mr. Zogs Board at Coal Oil Point

For more information see: Hank Pitcher Surf, exhibit. cat. (Santa Barbara: Sullivan Goss Gallery, 2003); Surfboard Wax – A History, Jefferson "Zuma Jay" Wagner (Atglen, PA: Schiffer Publishing Ltd., 2005).

Canvas: H: 84" x W: 36"

Framed: H: 87" x W: 39"

Pitcher's surfboard paintings are the symbol of California beach culture…strong, definite, positive and euphoric statements about life in California. The surfboard's power as totem is seen in its power to convey identity: surfer, Californian, Hank Pitcher. All are identifiable from this symbolic representation. Hank Pitcher is the voice of California culture. At the beach, in the surf, approaching the foothills, in the mountains, on the spit of Point Conception, in the crags of Big Sur, at a beach campfire in Santa Barbara, Pitcher paints the icons of California's culture.

Hank Pitcher's paintings are grounded in a particular sense of place. He was born in Pasadena, California on July 20, 1949, but his family moved to Isla Vista, near Santa Barbara, when he was two years old. When they came to Isla Vista it was an outpost on the beach, and Goleta was a farm town where kids rode their horses down the avenue to buy candy at the store. He was a football star at San Marcos High School and was recruited by big-name universities. Instead of football, he chose to attend the College of Creative Studies, an alternative program within the University of California at Santa Barbara (UCSB) where he now teaches painting. He splits his time between painting and surfing, pursuing each with the commitment and energy of a linebacker.