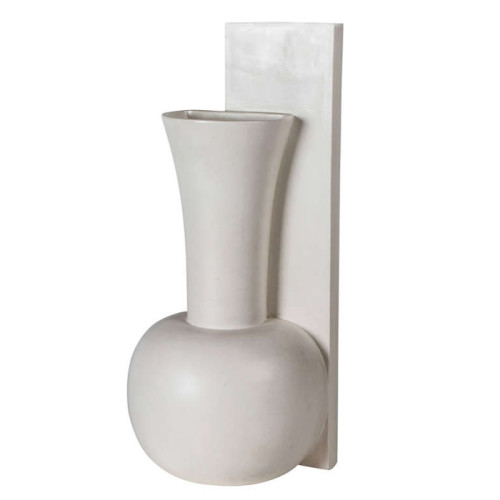 Wilhelm Kage Gustavsberg Sweden Important Prototype Surrea vase c.1940
More Information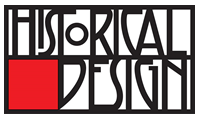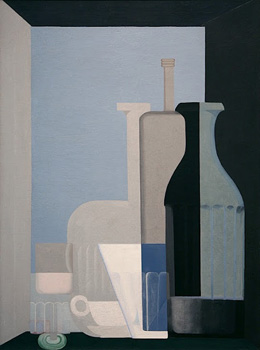 Product Description
Wilhelm Kage Gustavsberg Sweden Important Prototype Surrea vase c.1940
Related Products
Josef Hoffmann / Wiener Werkstätte Important Silver "Gitterwerk" basket 1905

JOSEF HOFFMANN  (1870-1956)  Austria
WIENER WERKSTÄTTE  (1903-1932)  Vienna

Important "Gitterwerk" basket  1905

Handwrought silver with square and rectangular cut-outs, bone handle.

Marks: (on side) Vienna assay mark for 900 silver, WW, WW Rosemark, JH monogram

This model illustrated: MAK-Wiener Werkstätte Record Book, no. S509; Wien 1900: Der Blick nach innen, Edwin Becker and Sabine Grabner (Amsterdam, Van Gogh Museum, 1997) p. 156, illus no. 81; Vienna 1900-1930: Art in the Home, Historical Design. Exhibition catalog (New York: Historical Design, Inc., 1996); Josef Hoffmann Sanatorium Purkersdorf, Gunter Breckner (New York, Vienna: Galerie Metropol, not dated) p. 73; Vienna 1913: Josef Hoffmann's Gallia Apartment (Melbourne: National Gallery of Victoria, 1984) p. 54.

Drawing illustrated: Delicte Somni, Viena  1900-1930, Interiors Mobles Objectes, Sala Catalunya, Exhib. Cat. (Barcelona: Fundació "La Caixa," 1993) p. 69.

Other models of this Josef Hoffmann basket are in the permanent collections of The Carnegie Museum of Art, Pittsburgh PA and the Neue Galerie New York, NY.

H: 6 3/8″ x W: 6 1/4″ x D: 6 1/4″

Price: $65,000

Maison Ostertag Important French Art Deco Jewel Mounted Covered Box c.1925

MAISON OSTERTAG (Place Vendome, Paris) 1920's and 30's
ARNOLD OSTERTAG (Jeweler / Designer)
VERGER FRERES (maker)

Art Deco jewel mounted mechanical covered box  c. 1925

Of rectangular stepped form, the black enamel box hinged and accented at the top with a gold bezel mounted sugar loaf shaped coral; spring loaded to pull down and reveal a cinnabar red enamel interior, the exterior with gold champlevé set highly stylized geometric initials and further ornamented with geometric square cut out gold applied handles embellished with salmon coral beads and red enamel bands, all resting on a recessed agate base and conforming black onyx base punctuated with a gold bezel mounted sugar loaf shaped coral on each corner.

Marks: Ostertag (on a gold plaque inset into the underside of the onyx base)

H: 4″ x W: 3 1/2″ x D: 3 1/2″

Arnold Ostertag was a Swiss-born jeweler who became a dominant force in the creation of fine jewels and objects in Paris during the 1920s and 30s. After studying dentistry in Chicago, Ostertag embarked on a world tour and, while traveling through India, became fascinated by jewels. He later settled in Paris and opened a very successful salon on the Place Vendome. In design and quality, Ostertag's jewels, which frequently featured Indian themes, rivaled the production of many of the most famous Parisian jewelry houses. In fact, the renowned clockmaker George Verger/Verger Freres, produced wonderful clocks and mechanical objects for Ostertag, as well as for many other world renowned jewelers and likely masterminded the mechanism of the Art Deco box above. In addition to making pieces for Ostertag, Maison Verger made pieces for Cartier, LaCloche, Marzo, Boucheron, Hermes, Van Cleef & Arpels, Chaumet, Mauboussin, etc. Arnold Ostertag was popular on the international front and made many trips to America spending time in both New York, as well as Los Angeles where he befriended many Hollywood stars. He also received commissions during his trips to make exquisite custom jewelry and precious jeweled objects such as this fine Art Deco box.