AMERICAN JEWELRY
POST-WAR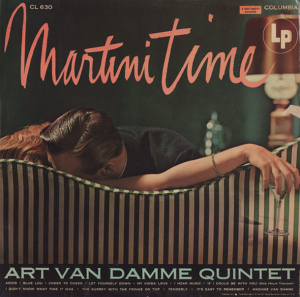 Post war jewelry of the 1950's represents the birth of artistic diversity in jewelry making and design that continues to this day. After WWII, all aspects of popular culture changed. 1950's culture and society had revolutionary influences, like rock & roll, television and the birth of the "Beat" Generation. Jewelry design split in two directions. The large fine jewelry houses and manufacturers produced traditional and classic styles of jewelry while there co-existed a growing community of avant-garde studio artists producing new "modernist" designs. Creativity and individuality were the hallmarks of the period. Economic and industrial growth produced a rapidly growing upper middle class. The nouveau riche demanded luxury and were eager to flaunt prosperity. Jewelry of the 1950's reflected the public's mood with a showy and often an overly indulgent accentuated design.
1970's & 80's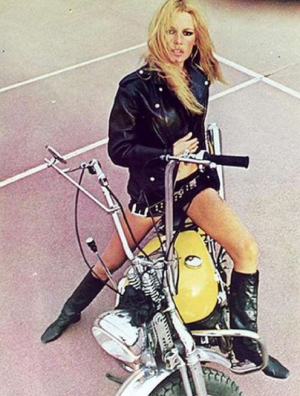 The strong 1970′s trend of multiculturalism is reflected in the pieces from this period, with designs taking inspiration from a variety of cultures such as India, for a look that was decidedly "ethnic" or "Bohemian" using materials such as silver and semi-precious turquoise. The pop culture movement and general spirit of rejecting convention is also reflected in modern pieces, many made in organic, abstract and highly textured pieces with yellow gold, unusual gemstones and objects. Jewelry made in the 1980′s was big, big, big, reaching record proportions; the designs of the era were a bold dismissal of the adage, "less is more."






View 1970's & 80's Jewelry here.
TRIBAL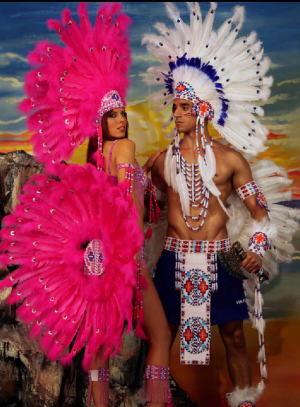 The History of Native American Jewelry is rooted in the culture and people living through the American southwest. Certain historical processes have given American Indian jewelry a strong presence in today's modern style. The use of Turquoise is by far the most influential aspect of ancient Indian jewelry used in modern western fashion. Archeological evidence supports the theory that stones, which include turquoise, shells, and carved fetishes, predate the Christian epoch. Native American jewelry reflects the cultural diversity and history of its makers and Native American tribes continue to develop distinct aesthetics rooted in their personal artistic visions and cultural traditions. Artists may create jewelry for adornment, ceremonies, and display, or for sale or trade. Native American jewelry can be made from naturally occurring materials such as various metals, hardwoods, vegetal fibers, or precious and semi-precious gemstones; animal materials such as teeth, bones and hide; or man-made materials like beadwork and quillwork. Metal smiths, beaders, carvers, and lapidaries combine these materials to create jewelry. In addition to Native American Jewelry, primitive tribes the world over have expressed their cultural roots and historical adornment through expressive hand made jewelry.
ART DECO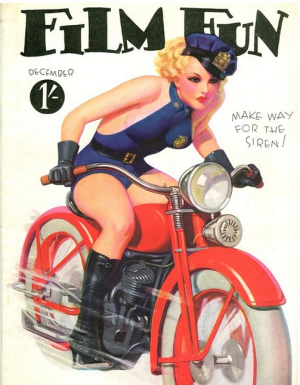 Art Deco received its name from the Exposition International des Arts Décoratifs et Industriels Modernes, held in Paris in 1925, which was largely dedicated to the jewelry arts. Emphasis was placed on the association of art and modern industry. Inspiration for this style was as far reaching as Oriental, African and South American Art and as varied as Cubism and Fauvism, both popular movements at the time. The term "Cubism" was often used to describe jewelry of this era because of the angles, geometric lines and figurative representations used in its execution. A desire to eliminate the flowing lines of Art Nouveau and distill designs to their rudimentary geometric essence, thus eliminating seemingly unnecessary ornament, resulted in the cleaner and more rigid lines employed in Art Deco jewelry. Art Deco is characterized by streamlined and geometric shapes and also sometimes utilizes modern materials like chrome, stainless steel, and inlaid wood. It often featured bold shapes like sunbursts and zigzags and broad curves. A look forward toward modernism and the machine age also featured prominently during this era in jewelry history.
ART NOUVEAU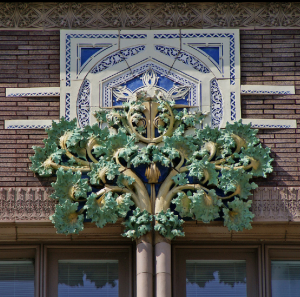 From the 1880s until the First World War, Western Europe and the United States witnessed the development of Art Nouveau. Taking inspiration from the unruly aspects of the natural world, Art Nouveau influenced art and architecture especially in the applied arts, graphic work, and illustration. Sinuous lines and "whiplash" curves were derived, in part, from botanical studies and illustrations of deep-sea organisms such as those by German biologist Ernst Heinrich Haeckel (1834–1919) in Kunstformen der Natur. The unfolding of Art Nouveau's flowing line may be understood as a metaphor for the freedom and release sought by its practitioners and admirers from the weight of artistic tradition and critical expectations. Art Nouveau jewelry, popular from the mid-1890s until the early 1910s, is characterized by soft, curved shapes and lines, and usually features natural designs such as flowers, birds, and animals. A close cousin of Arts and Crafts jewelry, whose motifs tend to be stylized and controlled, Art Nouveau jewelry favors stones such as agate, garnet, and opal, and techniques like enameling, plique-a-jour and delicately repoussed and chiseled surfaces.
View Art Nouveau Jewelry here.
19th CENTURY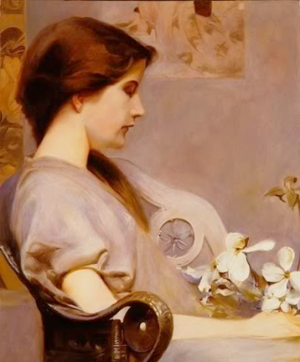 The Aesthetic Movement flourished in America and England from around 1868-1901. Reaction against Victorian excess led to a movement to re-establish the importance of craftsmanship in an era that was being consumed by the mass production of the Industrial Revolution. In jewelry terms, this reaction meant that mechanically produced jewelry was no longer fashionable. There was a desire to break with tradition and return to artistic jewelry, where spontaneity of inspiration was more important than intrinsic value. The late 19th Century was a highpoint where jewelers explored the exoticism of many different thematic influences, which ranged from Renaissance Revival and Archaeological Revival to Japonisme.