DESIGNER SPOTLIGHT
GUCCI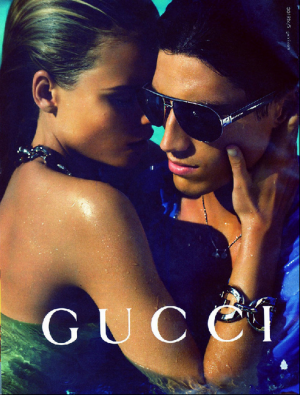 Gucci was founded by Guccio Gucci in the early 1920s. As an immigrant in Paris and then London, Guccio made a living working in luxurious hotels and was impressed with the affluent luggage he saw the guests carrying. Inspired particularly by the elevated lifestyle he witnessed in the Savoy Hotel in London, on his return to Italy he decided to merge this refined style of living with the exclusive skills of his native craftsmen. Specifically he utilized the skills of local Tuscan artisans. He began by selling leather bags to horsemen in the 1920s and graduated into luxury luggage with the emergence of horseless carriages and non-equine transport. Together with his sons, Gucci expanded his company to include stores in Milan and Rome as well as additional shops in Florence, selling his finely crafted leather accessories as well as silks and knitwear featuring his signature logo. Within a few years the label was enjoying growing success, the cosmopolitan international elite holidaying in Florence converged on Gucci's bottega on a quest for his equestrian inspired Gucci shoes, bags, trunks, gloves and belts. Many of Gucci's local Italian clients were horse-riding aristocrats and their call for riding gear led Gucci to develop its unique Horsebit signature logo in the early 1950s. It was first used on ample saddle stitched leather Gucci handbags, since then it has been enlarged, mineralized, luxuriously embossed and branded into leather and velvet, turned into repeat patterns printed onto silk and transformed into signature components of Gucci jewelry. The 1960's and 1970's heralded a return to bold silver and yellow gold jewelry and Gucci responded with a wide array of stylish necklaces, bracelets, earrings and rings for its admiring jet-setting group.
HERMES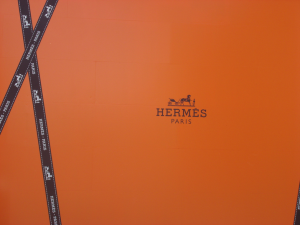 Hermès, the one-time Parisian saddler founded in 1837, has long been a byword for understated luxury, calling to mind the natural elegance of Grace Kelly and Jane Birkin, who both lent their names to bags – usually in crocodile and always exquisitely made – that are still highly sought after today. But there is far more to Hermès than handbags and silk ties. A fiercely independent company still controlled by members of the founding family, it has always felt free to innovate, and its jewelry and watches are far more adventurous than you might expect from a brand best known for high craft and quiet excellence. In the 1960's and 1970's Pierre L'Enfant crafted to the haute Hermès standards an exquisite range of Boucle Sellier and Chaine D'Ancre Tresse bracelets. Most recently Hermes hired Pierre Hardy to lead its jewelry department. Hardy has revisited the house's classic jewelry, along with adding his own flair to the legendary designs of this French luxury brand.
GEORG JENSEN (1866-1935)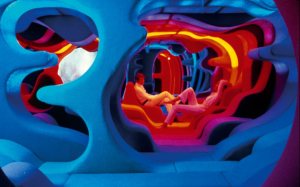 Georg Jensen was a Danish silversmith who started the Copenhagen-based company that still bears his name in 1904. Although he trained as a goldsmith from 1880-1884, Jensen was initially intent on being a sculptor and ceramist. That pursuit occupied him until 1901, when he took a post with acclaimed Arts and Crafts silversmith Mogens Ballin. Ballin encouraged Jensen to follow his instincts, which shaded to the natural order and balanced, organic embellishment of Art Nouveau. Jensen had profound respect for his chosen material, so much so that he insisted on creating not just stunning pieces (rings, brooches, cufflinks, earrings, pendants, bracelets) but an entirely new tradition of silver craftsmanship. In that respect, he appears to have learned a thing or two from Ballin. Most of Jensen's first silver jewelry pieces featured flowers, bunches of grapes, birds, and other animals. Jensen's silver was hammered to create a pebble-like surface, then oxidized to give his designs depth and distinctive tints. Semi-precious, often locally quarried stones such as agate, amber, opals, and malachite were also used, but sparingly. Some pieces were formed from 18-karat gold, but for Jensen, silver was his main medium. Jensen had a growing following in the Unites States, too. His first North American exhibition in San Francisco, in 1915, generated several gold medals — newspaper magnate William Randolph Hearst even bought a couple of pieces. But it was not until 1924, when Frederik Lunning opened a branch for Jensen in New York, that he became more widely known in the United States. Lunning introduced Americans to some of the most sought-after designers from Jensen's pre-war years, including Sigvard Bernadotte, a Swedish prince, whose geometric and abstract designs marked a distinct shift from Jensen's Art Nouveau preferences.
View Georg Jensen / Henning Koppel Jewelry here.
HENNING KOPPEL (1917-1982)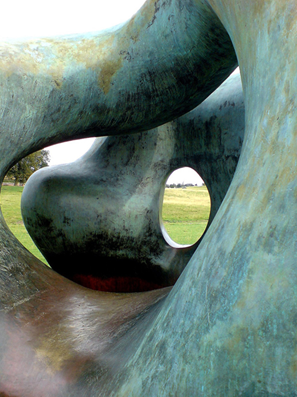 Henning Koppel was a native of Copenhagen and joined the Georg Jensen Company when he was 27. He had just returned to Denmark from Sweden where he fled the German occupation of Denmark. He was trained as an artist, particularly in drawing and sculpture and studied at the Kunstakademiet (Royal Danish Academy of Fine Arts) and the Academie Rancon in Paris. From the beginning, his silverwork was abstract and sculptural and his early designs were for jewelry and the forms were flowing and organic looking, closer to the work of other artists of his time like Aalto, Calder, Dali and Leger than anything ever produced at the Georg Jensen silversmithy. In 1963 he won the prestigious Der Goldene Loffel award. Koppel's very original work was in the spirit of modern art. It attracted international attention and made Georg Jensen a leader in the Scandinavian modern design movement. His work earned him the reputation of being the leading Danish silver craftsman. Koppel won many awards, including the Lunning Prize (1953), gold medals from the Milan Triennale (1951, 1954 and 1957) and the International Design Award of the American Institute of Interior Designers (1963).
View Georg Jensen / Henning Koppel Jewelry here.
PAUL LOBEL (1899-1983)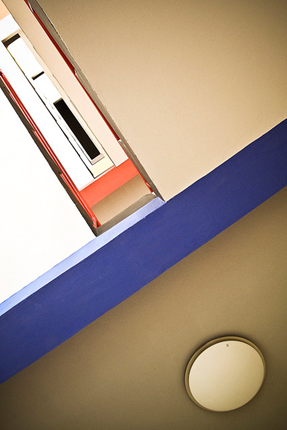 Paul Lobel studied art at the Pratt Institute and illustration at the Art Students League in New York, but a visit to the 1925 Paris Exposition stimulated an interest in metalwork. Returning to New York City, he set up shop to produce items like doorstops and andirons. He typically designed blocky geometric forms in the manner of the Art Deco silversmith Jean Puiforcat. Throughout the 1930's Lobel worked as designer and his company took commissions for interiors and produced a line of interior accessories. Like many decorators of the day, he favored industrial materials such as steel, bronze, glass and nickel. However, when the war began, the industrial metals Lobel favored were restricted. He turned to silver jewelry, which was not as tightly regulated, and opened a shop in Greenwich Village in 1944. Paul Lobel started with simple shapes in an abstracted (but still recognizable) image, much as Rebajes did. During the war, he designed pieces that had no waste: every part that was cut off was reoriented and put back into the constructed piece. Frequently he added a strip of metal soldered on edge. This simple relief element would become a bright line in the composition as well as creating depth. In addition, Lobel often included openings in his designs, so that when the jewelry was worn, skin or clothing would show through the gaps, enlivening the effect. In the late 1940s, Lobel made a series of small animal and figure sculptures from silver that were as carefully designed and constructed as his jewelry. They were shown at the American Museum of Natural History in 1949 and he continued to make jewelry through the 1950s, finally closing his shop in 1965.
BEAU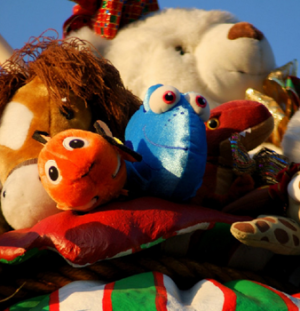 Beaucraft, known to many by the trademark "Beau," manufactured sterling silver jewelry for 55 years from their Providence, Rhode Island location. The popular and charming Beaucraft jewelry line included charms, rings, necklaces and earrings, all manufactured in sterling silver and often featured stylized animals and whimsical shapes and form. Beaucraft had a loyal customer base and sold its jewelry to independent jewelers and large department stores. The company started as a small operation in 1947, founded by Luigi Russo and Ray Sacciccio. Most of the Beaucraft silver jewelry dates from the 1950s and 1960s.
MARGARET DEPATTA (1904–1964)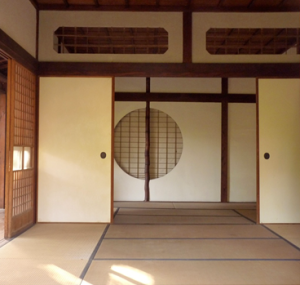 Margaret De Patta followed a circuitous path to becoming one of the 20th century's seminal figures in American Modernist jewelry design. She was raised in San Diego, California, where she studied painting and sculpture for two years at the local art academy, before moving to San Francisco to attend the California School of Fine Arts. In 1926, she won a scholarship to study at the prestigious Arts Students League in New York, where she was exposed to the work of the European avant-garde. Upon her return to San Francisco two years later to marry, she became interested in jewelry making when she could not find a wedding band that suited her modernist taste. Always self-directed, she taught herself the craft. In the years that followed, she found exploring space in three-dimensions to be more compelling than two, and thus gave up painting to devote herself entirely to jewelry making. De Patta studied under the Hungarian-born constructivist László Moholy-Nagy during a yearlong sojourn at the New Bauhaus in Chicago. Channeling the school's principles of art and industry, she helped to redefine jewelry for a design-cognizant audience. The resulting pieces were both carefully crafted, dynamic objects that reflected light, framed space, and appear to move with kinetic energy.
View Margaret DePatta Jewelry here.
SAM KRAMER (1913-1964)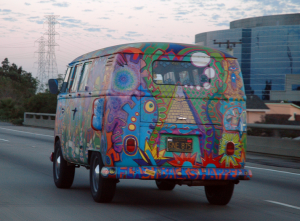 Sam Kramer was a significant member of the Greenwich Village avant-garde jewelry makers group and is best-known for his unconventional modernist jewelry. Kramer studied at the University of Southern California in the 1930s and later on studied gemology at New York University in 1939. After a few years of travel, Kramer opened his gallery on Eighth Street in New York. From the start he worked with such unconventional materials as geodes and taxidermy eyes, used silver in a drip fashion and favored oddly compelling anthropomorphic and erotic shapes. All were calculated to startle and attract customers. His work reflected the surrealistic developments then pursued by Salvador Dali, Max Ernst and Yves Tanguy. All employed elements of surprise and unexpected juxtapositions in their work. Kramer grasped the wider implications for jewelry from an early date, creating wall mounts so that his jewelry could either be worn or enjoyed as sculpture on the wall. Much of his jewelry incorporates biomorphic or anthropomorphic designs and it continues to be highly sought after by collectors of mid 20th Century handmade modernist jewelry.
PETER MACCHIARINI (1909–2001)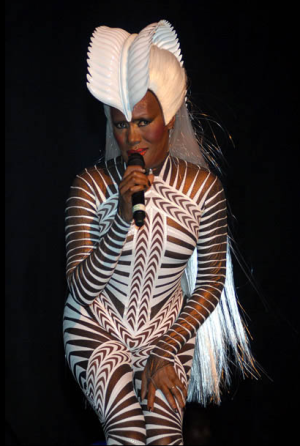 Peter Macchiarini was an American Modernist jeweler and sculptor who was a pioneer in the field of avant-garde studio jewelry on the West Coast. He maintained an art studio and shop on Grant Avenue in San Francisco, California, for more than 50 years. In 1936, following the suggestion of jeweler/ artist Margaret De Patta, he started to create art jewelry and began his own jewelry studio. De Patta was a close friend and, together with other "pioneers" of this period, they started the San Francisco Metal Arts Guild. After studying art at the California School of Fine Art (now known as the San Francisco Art Institute) Macchiarini went on to teach metal-smithing and jewelry making at Mills College In 1980, he was awarded a gold medal from the Association of the Lucchesi nel Mondo, which annually recognizes those who, as citizens abroad, bring honor to the Italian province of Lucca through personal merit.

View Peter Macchiarini Jewelry here.
ORB – OTTO ROBERT BADE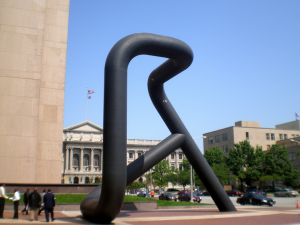 "Orb" was founded by Otto Robert Bade in the 1950s in New Hope, Pennsylvania. He served as Rebajes' foreman in the 1940s and 50s and purchased Rebajes' designs and machinery before Rebajes moved to Spain.
FRANCISCO REBAJES (1907-1990)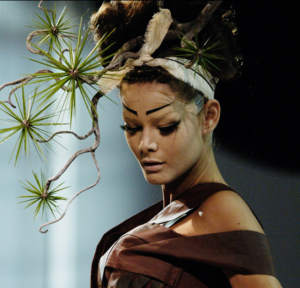 Francisco (Frank) Rebajes was one of the first studio jewelers to open an actual shop in Greenwich Village. He came to New York from the Dominican Republic, arriving in New York with little over three hundred dollars. His first pieces were hammered from tin cans and scrap metal. He rose from poverty to become a successful artist and businessman with a beautiful shop on Fifth Avenue and a workshop with over a hundred artisans. His work was included in many early exhibitions and he received a bronze medal for his work at the Exposition Internationale des Arts et Techniques in Paris in 1937 and a gold medal for his sculptures at the theater in the United States Pavilion at the 1939 New York World's Fair. Later in life, he moved to Spain where he created mostly sculpture. A man of great vision and accomplishments, he is now recognized as one of the founders of the American Wearable Art Movement, an important movement in the history of American art that includes other very important artists / jewelers like Sam Kramer, Art Smith, and Paul Lobel, who's studios were steps away from Rebajes. Other famous names associated with the movement are Alexander Calder, Magaret De Patta, Peter Macchiarini, and Harry Bertoia to name a few.
View Francisco Rebajes Jewelry here.
RENOIR, PUJOL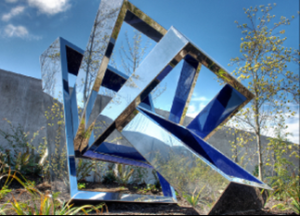 Among collectors of costume jewelry, copper is usually associated with Jerry Fels, who founded Renoir of California in 1946 and Matisse Ltd. in 1952. Renoir pieces took their inspiration from the Arts and Crafts era, when copper was a favorite of artisans producing hammered hollowware. Renoir was known for its solid copper cuffs, as well as its hinged bangles. Decorations on these pieces ranged from twisted strands of copper wire, mimicking the look of rope, to spring-like wire coils that were gently flattened and then polished to produce rows of what appeared to be semi-circular loops. In fact, playing with geometry was a favorite preoccupation of Renoir designers. Squares and rectangles, chunky arrows and angle-shapes, and balls of various sizes were incorporated in Renoir pieces, as were leaf shapes and other floral motifs. One of Renoir's most recognizable designs is the brooch-and-earrings demi-parure based on an artist's palette, complete with brushes in the thumbhole.
Pedro Pujol was a silver/coppersmith in Greenwich Village in the 1940s-50s. There has been speculation that Pujol was Rebajes's brother, but there is no proof of that.
View Renoir, Pujol Jewelry here.
ED WIENER (1918-1991)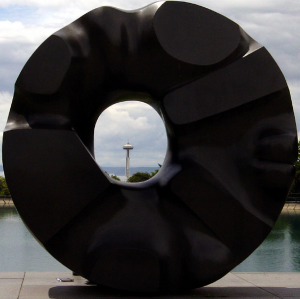 Ed Wiener was one of the most well-loved and respected modernist jewelers of his day. Though almost entirely self-taught, he possessed a magnificent appreciation of form, line, and color together with an amazing ability to uniquely apply the ideas and principles of modernism to his life's work.
His early work from the late 1940s into the mid 1960s was mostly created in silver. He was inspired to work in 18K gold with colored stones after a visit to the Cluny Museum in Paris where he became fascinated with the18K gold medieval reliquaries with their "explosion" multi-colored stones. His work is featured in every major book on American mid 20th century studio jewelry. Wiener began his career in artists' circles in post-Bauhaus Provincetown and Greenwich Village, in the early days of the Abstract Expressionist movement of the late 1940's. The two movements were joined in his jewelry designs. "His jewelry of the period has unusual clarity in contrast to the baroque exuberance and surrealistic fantasy of some of his contemporaries," Dr. Milton W. Brown, an art historian, wrote later. Among his clients were Louise Nevelson, the sculptor, and Martha Graham, the dancer. In fact, Wiener designed a silver brooch, which famously silhouetted the flowing lines of Graham dancing. Wiener worked largely in silver until the late 1950's when he branched out into new settings in gold and precious jewels, moving, as one critic put it, from craft into art. Over the years he had studios on 53rd Street and on Fifth Avenue and continued to work at his Fifth Avenue gallery, by appointment, until his death. A native New Yorker, he was largely self-taught and learned to make jewelry with plumbers' and carpenters' tools.
ROBERTA WILLIAMSON (b. 1949)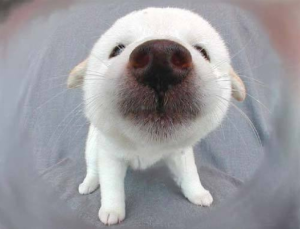 Roberta Williamson is a contemporary jeweler who lives in Berea, Ohio. Williamson creates jewelry that combines ephemera and found objects, some of which has been passed down in her family, and others found at the many flea markets and antique shows they frequent.
Roberta now works with her husband Dave. Working as true partners in the process, Dave brings the technical skills that complement Roberta's creative combinations of art and design. Part of their own lives goes into each of these talismans and the story they tell is interpreted and re-invented by the wearer. Through classes they teach locally, students are encouraged to "find their own stories" and build jewelry that captures and envelops an emotional moment or memory dear to their own lives. Early on Williamson portrayed her pet dog and other familiar personal imagery in her "cut-out" designs.
View Roberta Williamson Jewelry here.
GEORGE W. SHIEBLER & COMPANY (1876–1907)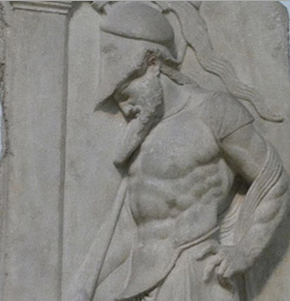 George W. Shiebler Co. of New York City became known for its imaginative and often-fanciful jewelry with images based on the Homeric style (an ancient revivalist theme that became popular during the eclecticism of the late 19th Century) leaf designs, sea motifs and whiplash Art Nouveau. In the early 1880s, after introducing hollowware made out of naturalistic silver leaves, the company created leaf-form jewelry with serrated edges. For polychromatic effect, silver-gilt spiders, flies and beetles were attached to the surface, much as Tiffany and Gorham had done on the surface of their Japonesque-inspired silverware from the late 1870s. Shiebler's other jewelry depicted themes from the sea, including bar brooches with a crab scampering in the water or shells superimposed on one another.
View George W. Shiebler Jewelry here.