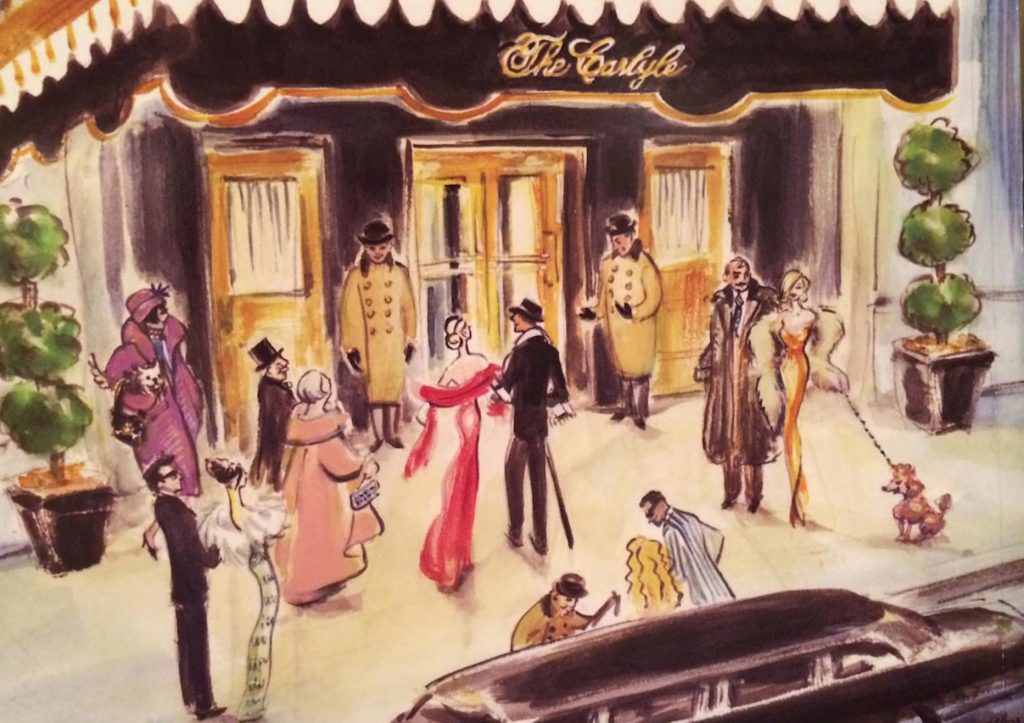 Historical Design Jewels at The Carlyle Hotel, 35 East 76th Street, New York, NY  10021
Historical Tradition with a Modern Vision. 
Rare, Vintage and Estate Fine Jewelry and Precious Objects of the 20th Century.
The "Jewel Box" experience of our captivating salon is nestled in the Dorothy Draper chic of the Hotel and within steps of the famous Gallery Restaurant, The Café Carlyle or the legendary Bemelmans Bar. The authentic Art Deco interior of the hotel is also a complementary location for our world-class collection of rare, vintage and estate fine jewelry. These "wearable works of art" were made by many of the most famous "Place Vendôme" jewelry houses of Paris including Boivin, Boucheron, Cartier, Mauboussin, Lacloche, Sterle, Sandoz, Templier, Van Cleef & Arpels etc. as well as the illustrious houses and jewelers of New York's Fifth Avenue including Fulco di Verdura, Paul Flato, Marcus & Co., Seaman Schepps, Tiffany & Co., David Webb and Raymond Yard among many others.
In addition to HD Jewels historical collection, the finest of contemporary jewelers will also share the spotlight. HD Jewels' aesthetic mix of high style, precious jewelry and historically relevant objects will transport one to "Old World New York" or to the contemporary magic of the "Red Carpet". HD Jewels presents these exquisite and pedigreed objects of adornment or treasured objects to acquire for pleasure, investment or in celebration of a special occasion in a New York setting like no other.