DECORATIVE ARTS
DR. CHRISTOPHER DRESSER (1834-1904)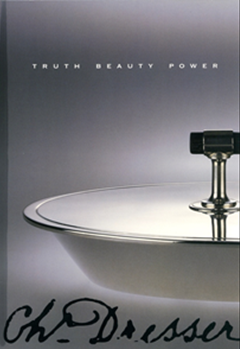 Dr. Christopher Dresser was born in Glasgow in 1834. He trained in design and studied Botany. After his appointment as Professor of Artistic Botany in the Department of Science and Art, South Kensington and soon sold his designs to British manufacturers. Dresser's abilities became widely recognized and he was commissioned by Tiffany & Co. NY in 1877 to form an extensive collection of artistic Japanese goods. The exemplary works which he assembled for Tiffany's inspired both Dresser and Tiffany's designers. Dresser himself was influenced by the Japanese aesthetic and incorporated elements of Japanese designs into many of his ceramic designs for Minton's, the Linthorpe Pottery and wares of Old Hall China.  He has also become world renowned for the elegant reductive Japanese-inspired metalwork designs in silver and silver-plate for the British firms Elkington & Co., James Dixon & Sons, Hukin and Heath and Heath and Middleton. These severely modern interpretations of Dresser have earned him the honorary title of the "Father of Modern Design".
View Christopher Dresser works here.
19th CENTURY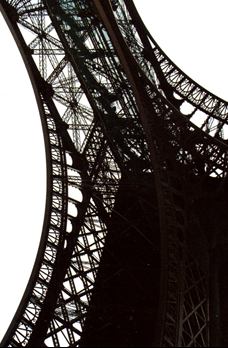 Edward William Godwin, one of the originators of the Aesthetic movement in England designed innovative furniture in a spare and refined way without excess carving. Godwin's own aesthetic sensibilities were heavily influenced by the arts of Japan. The proponents of the movement found beauty in the contrast of the mundane and the simple with the exotic and highly decorative.  Borrowing from Western and non-Western sources, as well as from contemporary designers such as William Morris and Dr. Christopher Dresser, the avant-garde Aesthetes sought to create a sophisticated style. In America Herter Brothers and the Associated Artist were commissioned by wealthy American financiers and industrialists, who were eager to redefine a luxurious standard of living. In this "Gilded Age" era, Tiffany & Co., Gorham and Whiting also created some of the most extraordinary silver objects ever made. Many of the revivalist styles including Renaissance, Egyptian, Persian, Chinese, Japanese among others were explored and featured in a wide variety of decorative arts and furniture.
ART NOUVEAU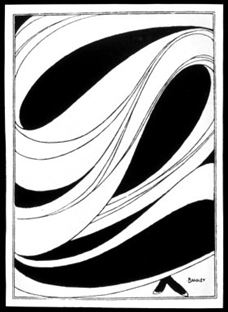 The Art Nouveau movement was an ornamental style of art that flourished between about 1890 and 1910 throughout Europe and the United States. Art Nouveau is characterized by its use of a long, sinuous, organic line and was employed most often in architecture, interior design, jewelry and glass design, posters and illustration. Some of the more prominent artists within the Art Nouveau style were the Scottish architect and designer Charles Rennie Mackintosh, who specialized in a predominantly geometric line and particularly influenced the Austrian Secession style; the Belgian architects Henry van de Velde and Victor Horta, whose extremely sinuous and delicate structures influenced the French architect Hector Guimard, another important figure; the American glassmaker Louis Comfort Tiffany; the French furniture and ironwork designer Louis Majorelle; the Czechoslovakian graphic designer-artist Alphonse Mucha; the French glass and jewelry designer Rene Lalique; the American architect Louis Henry Sullivan, who used plantlike Art Nouveau ironwork to decorate his traditionally structured Arts & Crafts buildings; and the Spanish architect and sculptor Antonio Gaudi, perhaps the most eccentric artist of the movement, who transformed buildings into curving, bulbous, brightly colored, organic constructions.
ARCHIBALD KNOX (1864-1933)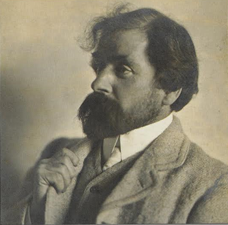 Archibald Knox was born on  the Isle of Man and throughout his childhood he developed a fascination with Celtic ornament.  He first expressed this artistic passion as a  graphic artist, but in 1897 he was hired by Arthur Lasenby Liberty of Liberty & Company in London where he became the premier designer of Liberty's Tudric (pewter) line and Cymric (silver) lines of ornamental and utilitarian objects. Knox left Liberty's in 1912 and retired to teaching at the Douglas School of Art on his native Isle of Man until his death in 1933. Objects designed by Archibald Knox can now be found in private collections and museum collections all over the world.
View Archibald Knox works here.
ARTS & CRAFTS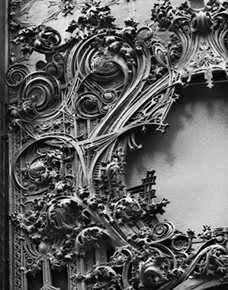 The Arts and Crafts movement was one of the most influential, profound and far-reaching design movements of modern times. It began in Great Britain around 1880 and quickly spread across America and Europe. It took its name from the Arts and Crafts Exhibition Society, which was founded in London in 1887. It was inspired by the writings of the architect Augustus Pugin, the writer John Ruskin and the artist William Morris and it encompassed a very wide range of like-minded societies, workshops and manufacturers including Charles Rennie Mackintosh and C.R. Ashbee. Other countries adapted Arts and Crafts philosophies according to their own needs and while the work may be visually very different, it is united by essentially the same ideals that lie behind it.  Arts and Crafts stood for traditional craftsmanship using simple forms and often applied medieval, romantic or folk styles of decoration. It advocated economic and social reform, and has been said to be essentially anti-industrial. It was a movement born of ideals. It grew out of a concern for the effects of industrialization: on design, on traditional skills and on the lives of ordinary people. In response, it established a new set of principles for living and working. Major Arts and Crafts figures in the United States include Louis Sullivan, Frank Lloyd Wright, George Washington Maher, the Kalo Shop and many others.
View Arts & Crafts works here.
WIENER WERKSTÄTTE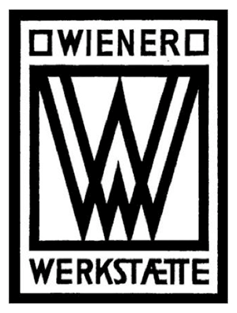 The Wiener Werkstaette was founded in 1903 with funding by the Viennese business man Fritz Waerndorfer as an artists' co-operative with Josef Hoffmann and  Koloman Moser as the head designers.  The Wiener Werkstaette produced and marketed elegant tableware and exquisitely designed and crafted everyday objects and jewelry made of silver and metal, glass, ceramics. leather and wood.  These works generally emphasized a new geometric concept of design inspired by architectural shapes and forms that led the direction of design throughout the 20th century.  The single most important commission of the Wiener Werkstaette was the grand Palais Stoclet in Brussels which was designed by Hoffmann and completely furnished and accessorized with objects produced by the Wiener Werkstaette. Hoffmann and Moser were joined by numerous other talented designers such as Otto Prutscher, Dagobert Peche, Oswald Haerdtl, Michael Powolny, Berthold Loeffler, Mathilde Flogl, Hilda Jesser, Vally Wieselthier  and  others.  The Wiener Werkstaette became known as a brand of its own and enjoyed many years of commercial success and production was eventually expanded to include textile design, fashionable clothing and millinery. Outside of Vienna, showrooms were opened in Karlsbad, Marienbad, Zurich, Berlin and later New York City and closed its operations in 1932.
View Wiener Werkstaette works here.
GERMAN DESIGN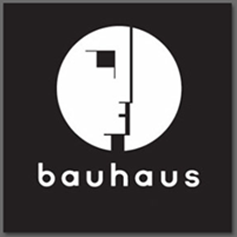 New ideas in Germany were disseminated through numerous  German periodicals such as Pan and Die Jugend; Simplicissimus, Dekorative Kunst and Deutsche Kunst und Dekoration. During this time there was a growing interest in the evolution of industrial design and the applied arts. Initially Jugendstil was centered in Munich but then spread to other areas such as the Darmstadt Colony, Berlin, Karlsruhe and Dresden. The Germans sought to create designs that were appropriate for new technologies. This led to the founding in 1897 of the Vereinigte Werkstaetten fuer Kunst und Handwerk in Munich. In 1907 the members of the Deutscher Werkbund met to face the problem of how to reconcile art with industry, ornamentation and functionalism. Design became more abstract, less floral and more simplified and geometric. The desire for a unified fusion of fine and applied arts led to the formation in 1919 of the important Staatliche Bauhaus, first in Weimar and later in Dessau, under the leadership of the architect Walter Gropius. The Bauhaus (1919-1933) was arguably the most important design school of the 20th century and brought together influential artist-teachers such as Christian Dell, Moholy-Nagy, Wassily Kandinsky, Oskar Schlemmer and Johannes Itten with talented students including Marianne Brandt, Marcel Breuer, Wilhelm Wagenfeld, Werner Drewes, Herbert Bayer, Naum Slutzky, Josef & Anni Albers, Lux Feininger and Xanti Schawinsky among many others.
View German Design works here.
ART DECO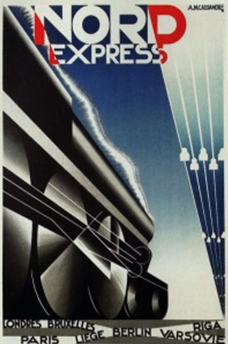 Art Deco originated at the Exposition Internationale des Arts Décoratifs et Industriels Modernes, held in Paris in 1925, where the style was first featured. Known initially as "le style moderne" or "Jazz Moderne," Art Deco designs increasingly reflected the rapid artistic and technological innovations of the period between the two world wars, incorporating chic elegance, eclectic historical and national imagery, Machine Age, Architectonic and streamlined forms into an effervescent decorative vision. Art Deco originated in a time of intense aesthetic experimentation; art movements such as the Bauhaus, Constructivism, Cubism, De Stijl and Futurism helped define the style's inherent modernism. Some of the major designers and companies represented in Europe are Edgar Brandt, Claudius Linossier, Jean Puiforcat, Just Anderson among many others. Their  American counterparts include Donald Deskey, Gilbert Rohde, KEM Weber, William Lescaze, Walter von Nessen and numerous others.
View Art Deco works here.
AMERICAN INDIAN BASKETS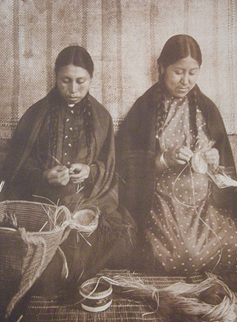 The tradition behind the crafting of Native American Indian Baskets is not only ancient and widespread, but also extraordinarily rich. Basic techniques made it accessible to many artisans and allowed Native Americans to achieve and maintain an impressive early standard of quality in the craft. Native American Indians are generally acknowledged to have produced the most varied, technically advanced and aesthetically significant baskets of any civilization in history. The handcrafted products of Alaska's Aleut, California's Pomo, Nevada's Washo and Louisiana's Chitimacha are unparalleled and must be considered among the great accomplishments of American craftsmanship and design. Basket making is one of the most ancient of human crafts. It is also the most basic of all crafts in its methods and materials. It is a local art, based on materials found in an area and dyes from plants found in that same area, not dependent on foreign or specially processed materials of any kind. Most of the collectible older Native American Indian baskets today were made between 1880-1930. Prior to that, most were utilitarian and used until they fell apart, however after the second world war there was a revival of interest in baskets through various Southwest trading posts that offered Indian baskets, pawn jewelry and various American Indian theme artifacts.
View American Indian Baskets here.
AFRICAN & TRIBAL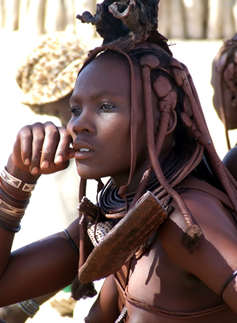 African art constitutes one of the most diverse legacies on earth. Though many casual observers tend to generalize "traditional" African art, the continent consists of a wide diversity of people, societies, and civilizations, each with a unique visual culture. Despite this diversity, there are some unifying artistic themes when considering the totality of the visual culture from the continent of Africa. Most African sculpture was historically in wood and other organic materials that have not survived from earlier than at most a few centuries ago; older pottery figures are found from a number of areas. Masks are important elements in the art of many peoples, along with human figures, often highly stylized. There is a vast variety of styles, often varying within the same context of origin depending on the use of the object, but wide regional trends are apparent; sculpture is most common among groups in West Africa. Direct images of deities are relatively infrequent, but masks in particular are or were often made for religious ceremonies. African masks were an influence on European Modernist art, which was inspired by their lack of concern for naturalistic depiction. African artworks also tend to favor visual abstraction over naturalistic representation. This is because many African artworks generalize stylistic norms. Ancient Egyptian art, also usually thought of as naturalistically depictive, makes use of highly abstracted and regimented visual canons, especially in painting, as well as the use of different colors to represent the qualities and characteristics of an individual being depicted. Tribal artwork can be found as a notable form of expression across the world from the Hill tribes of China to the Amazon Basin of Brazil.
View African & Tribal works here.
RARE BOOK COLLECTION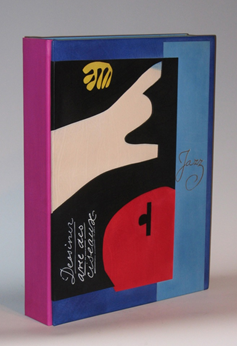 To both complement and punctuate Historical Design's art and decorative arts research library, outstanding graphic and extremely rare artist volume books were added through the years. In our technological world today, the tactile sensation of fine papers and the written word still have an incredible place in people's lives. Fine and rare books offer the opportunity to be intimate with an historical art form that has been around for many centuries. In consideration of the long-term preservation of these rare works, artistic individual storage boxes were commissioned. The artistic essence of these rare books are reinterpreted in fine leather bookbinding as separate boxes to house the books with a contemporary view of the subject and artwork. The books range from Henri Matisse's "Jazz" portfolio, considered the most important book of the 20th Century to many other highlights that include Hector Guimard's "Le Castel Béranger" portfolio, Joan Miro's & Tristan Tzara's "Parler Seul", Fernand Leger's & Blaise Cendrars "La Fin du Monde" Georges Hugnet's "Tout Beau mon Coeur", Fortunato Depero's "Depero Futurista" (the Bolt Book), Filippo Tommaso Marinetti's "Les Mots en Liberte Futuristes" and rounding out the 20th Century with Andy Warhol's "The Philosophy of Andy Warhol: From A to B and Back Again", Robert Indiana's "Numbers", Walasse Ting's "ONE CENT LIFE" and Madonna's "Sex" book.
View Rare Book Collection here.
TOMMI PARZINGER (1903-1981)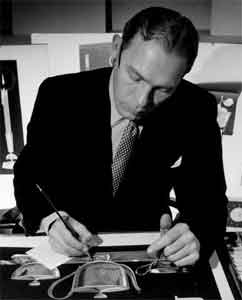 Tommi Parzinger was born in Munich and educated there in arts and design at the Kunstgewerbeschule.  He established himself as a successful ceramic, textile and furniture designer before emigrating to New York in 1932. Parzinger became interested in designing accessories and began a collaboration with the silversmith and enamelist, Peter Reimes, who executed some of his designs in hand-wrought sterling silver.  In a LIFE magazine article in 1939, it stated that Parzinger's silver was unique in his "light, graceful feeling and fine etched decoration".  The article also recognized him at the time as the "most creative original designer of silverware in the United States.
View Tommi Parzinger works here.
HD21 FURNITURE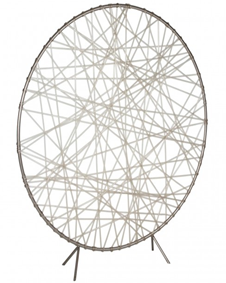 HD21 Furniture focuses on design from the latter part of the 20th Century up to the present day. This includes 1960's and 70's design, the Memphis movement of the 1980's with the work of Ettore Sottsass, Andrea Branzi and the Radical Italian Design Group. The 1990's design stars such as Ron Arad, Marcel Wanders, Campana Brothers and Forrest Myers among others are featured. Other innovative European designers represented are Nigel Coates, Tom Dixon and Werner Schmidt, the American counterparts include Nathan Lerner, Maurice Martine and Charles & Ray Eames among many others.  A sample of 21st Century artists include the eccentric and highly individualistic designs by Franz West, the manipulated and mangled sculpture of Shlomo Harush, the floral and theatrical velvet of Carla Tolomeo and the "super" natural sculptural world of Michele Oka Doner.
HD21 DECORATIVE ARTS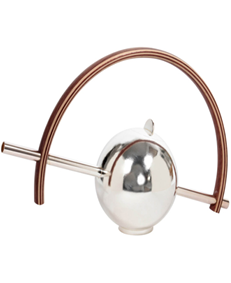 HD21 Decorative Art is represented by the wood naturalism of Jan de Swart and the punchy geometric graphics of Luke Lietzke to the slick fluid metal style of the Italian designer Lino Sabattini and the avant-garde designs of the fashion jetsetter Pierre Cardin in the 1970's. In Italy, the art of ceramic is expressed through the playful designs of Guido Gambone contrasting with the sculptural "futurist" forms of Salvatore Meli and the colorful world of Italian Murano glass is explored through Venini, Flavio Poli, Archimede Seguso and many others. The Memphis movement of the 1980's and its influence is explored in the work of Ettore Sottsass, Nathalie du Pasquier and the American ceramist Peter Shire. Other American ceramicists featured are Aaron Bohrod, the incredible "Feelies" of Rose Cabat and the organic shapes of Eva Zeisel. 1990's feature the work of industrial silver designs by the "über" talented Wolfgang Gessl, Lars Hakansson, the eccentric forms of Marco Zanini and the final hour is punctuated in a liquid resin expression of Gaetano Pesce.
View HD21 Decorative Arts here.
GUITARS – STEPHEN MCSWAIN (b. 1969)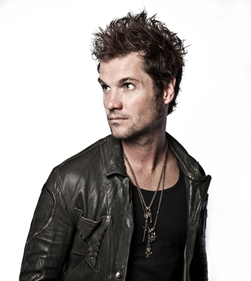 Guitars, guitars, guitars – electric guitars are everywhere. They have been around for something like 50 years and haven't changed much since their inception.  Tired of seeing the same old guitars and designs, artist, luthier, and  musician Stephen McSwain decided to create a new breed he likes to call "functional art." Each instrument is hand made, one at a time, and has unique characteristics that make it a highly collectible guitar or piece of art, depending on how you look at it. It all began many years ago with a motor carving tool, some Exacto knives, artistic and musical aptitude passed along and nurtured by Mom and Dad McSwain, and a whole lot of patience and persistence. The first guitar body was purchased from a guitar parts supply company as a completely experimental piece. Stephen started carving faces into the wood and eventually ended up with the guitar that is now in the possession of Steve Vai. That was number 0001. It all takes place in McSwain's laboratory (basically a converted garage) in the heart of Los Angeles. The wood is chosen for each custom made guitar to go under the knife, metal is polished, scorched, etched and riveted and the gauges are rescued from abandoned scrap heaps, all in the alchemy of building a better beast, a rockin' McSwain electric guitar!
View Stephen McSwain guitars here.
RUGS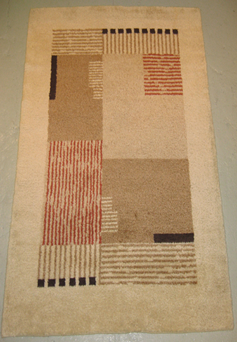 The Art Deco movement dominated the worlds of art and design during the 1920's and 30's. This style, popularized as the result of the 1925 International Exposition of Modern Industrial and Decorative Arts in Paris, was integrated in everything spanning from architecture to rug design. Art deco rugs were heavily influenced by cubism, abstraction and modern art. Rugs by the American designer Marion Dorn and her husband Edward McKnight Kauffer created in their London studio epitomize the angular style of art deco designs and they were prominent leaders in their field. In France, among the most well known Art Deco rug designers were Ivan Da Silva Bruhns and Paule Leleu. The linear rugs designed by Ivan Da Silva Bruhns drew their inspiration from Oceanic, African and Pre-Columbian arts, in contrast to those by Leleu, who generally favored symmetrical arrangements and repeating geometric motifs. In contrast to the Art Deco rugs of France, those from Sweden tended to be more restrained in their compositions and smaller in size.  However, like Marion Dorn in England, Ingegerd Torhamn, also a woman rug designer in Sweden applied Cubist painting like compositions to her hand knotted wool rugs. Many of these rare examples were exhibited at the important Stockholm Exhibition in 1930. After World War II rug design had a renaissance with Post-War graphics and continues today reflecting the genre of popular design and graphics.