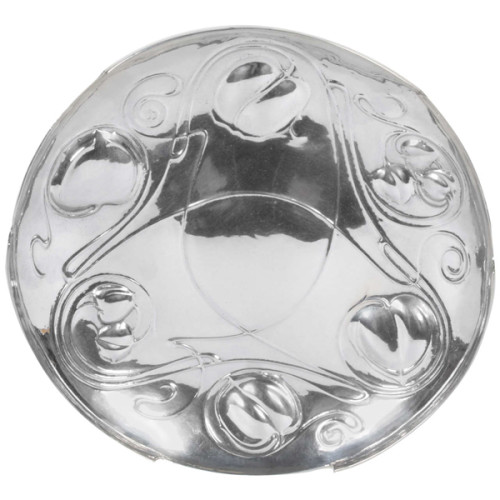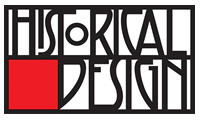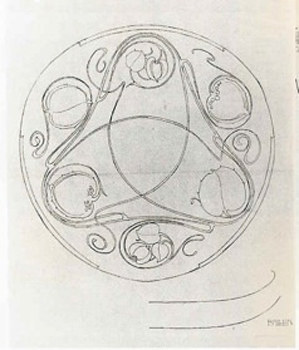 Product Description
Archibald Knox / Liberty & Co. Bollellin dish c. 1903
Related Products
Wilhelm Kage / Gustavsberg Sweden Art Deco Important Prototype Surrea vase c.1940

WILHELM KÅGE (1889-1960) Sweden
GUSTAVSBERG Gustavsberg, Sweden

Prototype Surrea vase c. 1940

Matte glazed porcelain
Marks: Gustavsberg/Kåge logo, 707.G.M. (exhibition label)
Illustrated: Wilhelm Kåge: Konstnär och Hantverkare, Nils Palmgren (Stockholm: Nordisk Rotogravyr, 1953) p. 237.
This prototype vase was exhibited at the Nationalmuseum in Stockholm (see installation photo)

H: 16 1/2" x W: 10 1/2"

Price: $55,000

The Swedish ceramicist Kåge studied painting before attending the Copenhagen Artists' Studio School under Johan Rohde. He was already a successful poster artist when he joined the Swedish Ceramic Company in Gustavsberg. He enjoyed a long career as artistic director there, from 1917 until 1949, and continued designing for the firm until the year of his death. He encouraged the use of modern forms in his artistic pottery throughout his association with Gustavsberg.
The rare models known as the Surrea series, were created for an exhibition in Stockholm. They represent one of the more experimental collaborations between Kåge and the ceramic company. Unfortunately, Kåge's masterworks remained experiments. Technical difficulties in firing the large models combined with a lack of public enthusiasm for the avant-garde forms kept the series from going into actual production. Examples survived through the interest of private collectors and the now defunct Gustavsberg Museum in Stockholm.

Katherine S. Dreier, "International Exhibition of Modern Art 1926", Arranged by The Societe Anonyme for the Brooklyn Museum 1926

KATHERINE S. DREIER (1877-1952)
"International Exhibition of Modern Art 1926" 1926
Arranged by The Societe Anonyme for the Brooklyn Museum
Published by Societe Anonyme, New York

Dimensions:
Book: H: 10 1/16" x W: 7 ½"
Custom leather box: H: 11 ¼" x W: 8 ¼" x D: 1 9/16"
Custom silk slipcase: H: 12" x W: 8 5/8" x D: 2 1/8"

Katherine Sophie Dreier was born on 10 September 1877 in Brooklyn, New York to Dorothea Adelheid and John Caspar Theodor Dreier, both immigrants from Bremen, Germany; she was the youngest of five children. Early on, Dreier manifested her dual interests in social issues and art. She was treasurer of the German Home for Recreation of Women and Children and helped to found the Little Italy Neighborhood Association in Brooklyn, New York. She studied art privately, then at the Brooklyn Art School and at Pratt Institute, and then with Walter Shirlaw (with whom Dreier's sister, Dorothea, also studied). There was a strong identification in the Dreier home with German culture, and the family often traveled to Europe to visit relatives. Between 1907 and 1914, Dreier spent much of her time abroad, traveling, studying art, and exhibiting her work in one-artist shows. In New York, in 1916, through her work with the Society of Independent Artists, Dreier met Marcel Duchamp. He was to become a close friend and colleague, and an important figure in the history of the Societe Anonyme. In January 1920, Dreier, Duchamp, and Man Ray met in Dreier's apartment in New York City to found the Societe Anonyme, a society to promote modern art among the American public. Dreier had wanted to call the society "The Modern Ark," but Man Ray later claimed that he was the one to suggest the French phrase for "incorporated" instead. Dreier added the subtitle "Museum of Modern Art: 1920." The Societe Anonyme sponsored many lectures, concerts, publications, and exhibitions concerning modern art, including the International Exhibition of Modern Art at the Brooklyn Museum in 1926. In spite of a major membership campaign in 1925, the Societe's headquarters in New York City closed in 1928, and from this point on, the Societe Anonyme existed only through Dreier's efforts. She continued to organize events that were sponsored by the Societe, and she accumulated artwork to add to the Societe Anonyme's collection. In 1939, Dreier began developing a plan to open the Country Museum at her house in West Redding, Connecticut (the Haven), which would house the Societe Anonyme's collection of artwork, as well as her private collection. After little success with other potential investors, Dreier approached Yale University about funding and maintaining the museum. Yale was hesitant, because of the high costs of renovating the Haven and maintaining it as a fire-proof museum, and instead offered as a compromise to take over the Societe Anonyme's collection if it were moved to the Yale Art Gallery. Dreier agreed, and she began sending the collection to Yale in October 1941. In 1942, Dreier was still adamant about her desire to open the Country Museum and to use her private collection as its basis. She continued her attempts to convince Yale to fund her project, but when Yale gave a final negative answer in April, Dreier decided to sell the Haven. In April 1946, she moved to a new home, Laurel Manor, in Milford, Connecticut. She continued to add artwork to the Societe Anonyme collection at Yale, through purchases and through gifts from artists and friends. In 1947, she attempted to reopen membership to the Societe Anonyme and printed a brochure, but Yale blocked distribution of the brochure because of the ambiguous connection between Yale and the membership campaign. In 1948, Dreier and Duchamp decided to limit the activities of the Societe to working on a catalog of the collection and to acquiring artwork. On the thirtieth anniversary of the Societe Anonyme's first exhibition, 30 April 1950, Dreier and Duchamp hosted a dinner at the New Haven Lawn Club, where they formally dissolved the Societe Anonyme. In June, a catalog of the Societe's collection at Yale, Collection of the Societe Anonyme: Museum of Modern Art 1920, was published. Dreier died on 29 March 1952.