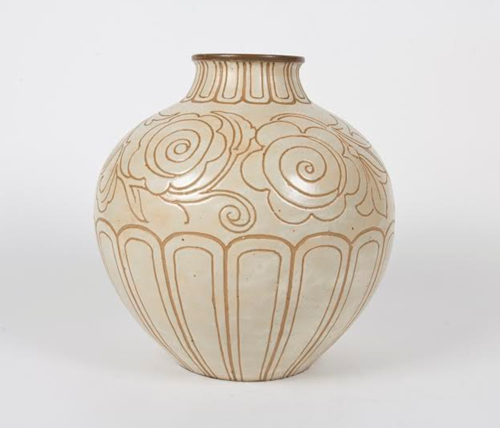 Georges Serré,  Warm ivory /sand colored glazed stoneware vase c. 1925
More Information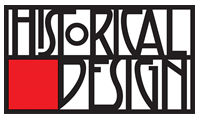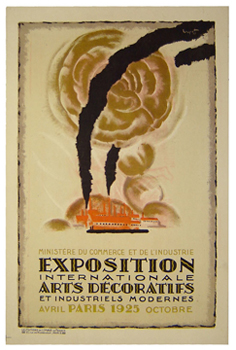 Product Description
Georges Serré,  Warm ivory /sand colored glazed stoneware vase c. 1925
Related Products
Charles Catteau / Boch Freres Keramis Belgium Glazed pottery vase c. 1930

CHARLES CATTEAU (1880-1966)
BOCH FRERES KERAMIS  La Louviere Belgium

Tulip vase c. 1930

Glazed earthenware

Marks: "Keramis" Made in Belgium , D. 2524 B, 945

H: 10 1/4″ x D: 6 1/2″

Price: $1,750

Charles Catteau could be regarded as one of the most versatile ceramic artists of his generation, especially for the style of Art Deco. Catteau advanced the forms, techniques and decoration of modern ceramics, creating an exceptionally original, new and decorative genre.

Hired as a ceramic decorator in Ecole Nationale de Sèvres from 1903 to 1904, he began producing designs that were rather traditional, based on the observation of nature, and showing the influence of Japonisme, characterized by pure lines and meticulous details. From 1904 to 1906, he worked in Nymphenburg Porzellan Manufaktur near Munich, a factory specializing in new hand painting procedures under a slip, as well as Art Nouveau.

In 1907  he finally moved to Louvière in Belgium where he was promoted to head of the decoration department at Boch Freres Keramis at the age of 27.  This is where most of his exceptional talent came to the fore especially during the period between the two World Wars. Influenced by the great creative art movements of the time (Africanism, Japonisme, Cubism, Abstraction) and his observation of nature gave him inspiration for his designs, with the  integration of  plants, stylized animals and geometric motifs. The international avant-garde movements were also an influence leading to his use of purely abstract, geometric designs and intense colors. Charles Catteau was incredibly resourceful and  explored various harmonies of form, techniques, designs, colors, shades, topics, variants and influences. In this way Catteau became a representative par excellence of Art Deco designs, giving it his personal touch. He was instrumental in introducing technical innovations during the 20's and 30's to aid mass production of ceramic products and expand availability of affordable products. During difficult times in Europe, he created vivid, colorful, original and uplifting ceramic wares.

Charles Cotteau motto was "Art for All" and he also taught decorative painting at the School of Industrial in Louvière. In 1925 he obtained international recognition in the exhibition of Decorative Arts in Paris. which helped raise the profile of Boch Freres. He remained at the company until he retired to Nice in 1946 .

Flavio Poli / Seguso Vetri d'Arte Murano Mid-Century Modern art glass vase c. 1950's

FLAVIO POLI (1900-1984) Italy
SEGUSO VETRI D'ARTE Italy

Vase c. 1950's

Blue and clear Murano glass

H: 10″ x D: 3″ x W: 4 1/2″

Price: $1,850

Designer, businessman, ceramic artist. Born in Chioggia, he attended the Istituto d'Arte di Venezia and began work as a designer in ceramics. in 1929 he switched to glass and for Libero Vitali's I.V.A.M. he designed animals, splendid Novecento-style nude figures in massiccio glass, as well as bowls and urns with figures resting on the inside, on lids or as handles. He subsequently collaborated with the Compagnia di Venezia e Murano, with the furnace of Mario and Lino Nason and with the engraver Gino Francesconi. in 1934 he accepted the artistic direction of Barovier, Seguso & Ferro, later to become Seguso Vetri d'Arte, and became partner three years later. Together with the master of the principal team Archimede Seguso, Poli was the author of grandiose lighting installations, of corroded vessels, of sculptures in bulicante glass, of animals in massiccio glass shaped while hot, productions which represented a milestone in the development of Murano glass. At the height of his artistic maturity, in the years between 1950 and 1960 he designed a series of sommerso glass pieces in a Nordic style, essential forms and sharp cold colors, which were awarded prestigious prizes (Compasso d'Oro). After leaving Seguso in 1963, between 1964 and 1966 he organized the artistic glass division at the Societˆ Veneziana di Conterie e Cristallerie.