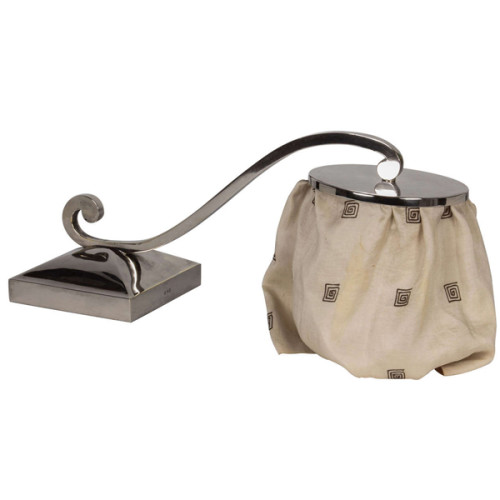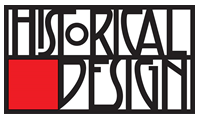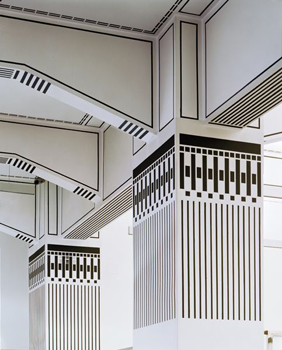 Product Description
Josef Hoffmann / Wiener Werkstaette Piano lamp c. 1910
Related Products
Karl Schmidt / Hagenauer Werkstätte Sterling nude sculpture c. 1960

KARL SCHMIDT  (active second half of 20th Century) (died 1986) Austria
HAGENAUER WERKSTÄTTE Vienna

Sculpture  c. 1960

Handwrought sterling silver repoussé in the form of a nude with blowing hair

Marks: SCHMIDT WIEN   MADE IN AUSTRIA  925 (silver standard) KS (artist initials)

For more information see: Metallkunst, Karl H. Bröhan (Berlin: Bröhan Museum, 1990) pp. 200-205; Werkstätte Hagenauer 1898-1956, (Vienna: Österreiches Museum für angewandte Kunst).

H: 9 3/4″ x W: 4 3/4″ x  D: 1 1/2"

Price: $17,500

Mizi Otten / Rena Rosenthal New York Enameled covered box c. 1925-30

MIZI OTTEN (1884-1955) Vienna, Austria, later New York, NY
RENA ROSENTHAL New York

Enameled cover plaque with a "Fantasy interior scene" mounted in a leather covered wood box c. 1925-30

Marks: M.O.(on enamel lower left), RENA (Rena Rosenthal) on back of box

H: 1 5/8″ x W: 7 3/4″ x D: 3 3/4″

Price: $7,250

Mizi Otten was born in Vienna in 1884. At an early age she knew that she wanted to be an artist. Despite the objections of her parents, who thought it unbecoming for their daughter to paint, she attended art school, studying painting and decorative arts in Vienna and Munich. After studying at the School of Art for Women and Girls and the School of Arts and Crafts in Vienna, she went on to produce designs for the Wiener Werkstätte in all areas of applied art: jewellery, metalwork, textiles, fashion, enamels, and commercial graphics. From 1920 she also designed large-format enamels. She was a member of the Neukunstgruppe (New Art Group) and the Austrian Werkbund and took part in all the major Wiener Werkstätte exhibitions, including the 1908 Kunstschau, the 1915 Fashion Exhibition, the 1925 Paris Exposition, the 1925 Deutsche Frauenkunst Exhibition and the 1930 Werkbund Exhibition.

By 1925 her work was considered of such exceptional quality that it was included in the Austrian pavilion at the International Exposition in Paris. She won the silver medal for enameling. Among the many attendees at this prestigious and historically significant exposition was Rena Rosenthal, an important American dealer whose New York gallery specialized in contemporary German and Austrian decorative arts. She and several other dealers purchased Otten's work and began selling it in the United States. Twelve years later she again won the silver medal for enamels at the International Exposition in Paris. With the threat of war looming, she immigrated to the United States in 1938. By the time she arrived in New York, her work was already well known in this country.

The year 1939 brought the artist tremendous exposure throughout the United States. Five enamels were juried into the Eighth National Ceramic Exhibition in Syracuse, nine works were shown in the Exhibition of Decorative Arts in Denver, and five works were included in the prestigious Golden Gate International Exposition in San Francisco. By 1940 Otten was firmly established as a prominent enamel artist in the United States. She went on to participate in three more of the Syracuse Ceramic Nationals—in 1940, 1941, and 1948. Her work was shown at the Metropolitan Museum of Art in New York in the early 1940s. In February 1944 a profile of Otten was published in Craft Horizons. The artist discussed how her style in enameling had changed since she had come to the United States. She stated that Americans preferred a more naturalistic approach, as compared to the more abstract style she had developed in Vienna. She was happy to embrace this new approach to enameling, however, and found tremendous satisfaction in her work. In 1950 she and Kathe Berl cowrote and self-published a manual on enameling technique entitled The Art of Enameling; or, Enameling Can Be Fun, which was one of the earliest how-to books on the subject to appear in this country.

*** Prior to emigrating to the US in 1938 and while in Vienna, Mizi Otten used her European name, Mitzi Otten-Friedmann.

Rena Rosenthal (1880–1966) was a trend-setting American retailer and businesswoman.
Rena Rosenthal was a promoter of applied arts in the modernist style whose patronage helped launch the careers of such noted designers as Donald Deskey, Tommi Parzinger, Ernst Schwadron and Russel Wright. She established the Austrian Workshop,later Rena Rosenthal Studio and then Rena Rosenthal Gallery. She retailed exclusive handcrafted glass, porcelain, fabric, metal and wood objects for home adornment through her shop at 520 (later 438) Madison Avenue. Many of these items were sourced in her father's and husband's native Austria; her shop distributed wares from the Wiener Werkstätte and from the Viennese designer Karl Hagenauer. She introduced the work of Austrian enamel artist Mizi Otten to North America, and was an early promoter of English potter and painter T. S. Haile. She loaned German pottery and Austrian metalwork items to the Worcester Art Museum's third annual exhibit of modern decorative arts, in 1929. While she is known now principally for her exclusive retail shop (regular advertisements were seen in House & Garden and Harpers magazines), her business was listed over the years in New York directories under "Painters & Decorators" and "Gift Shops", and in Chicago under "Art Goods." Rena Rosenthal was an influential arbiter of taste and fashion in the interior decorating world, particularly during the introduction of modernism to North America. She handled art works that ended up in collections of notable individuals like Geoffrey Beene and institutions such as the Cooper-Hewitt Smithsonian Design Museum.