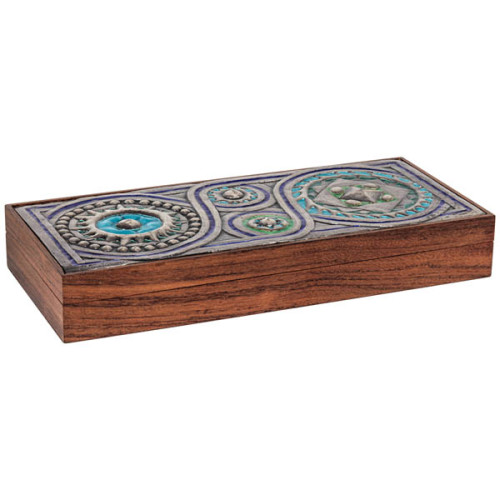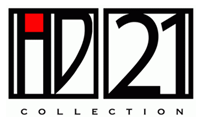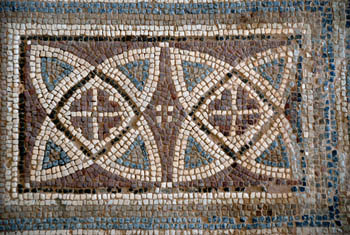 Product Description
Ottaviani Italy Abstract sterling, enamel and wood box c. 1960
Related Products
Ohlsson & Rice Rare Streamline American Art Deco Tether Race Car Model No. 88 with Trailer c. 1950

OHLSSON & RICE (founded 1941) Los Angeles, CA
Tether Race Red car Model No. 88

Gas powered tether car racer 1950

Steel and various metals with the car and trailer details painted red, rubber tires and cork details

The license plate reads: California, 19-50, 61U421

H: 5″ x L" 13 1/2″ x D: 7 1/2″

Price: $3,000

In 1941 Irv Ohlsson teamed up with Harry Rice, and the firm of Ohlsson & Rice was founded producing model race cars and propellers. No other engines at the time combined the reliability, ease of maintenance, simplicity of operation and unlimited life of the Ohlsson & Rice engines. The Second World War put a temporary hold on their success, however, as all manufacturing facilities were turned over to military production. By the time the war shut down their production, they had produced about 75,000 engines.

As soon as the war was over, Ohlsson & Rice got back into production. Even with a shortage of needed materials and machines somewhat worn out by 3-shift a day wartime production use, they jumped back into a market that had a seemingly endless demand for their products. Modelers were hungry to get back into flying, and O & R took advantage of the market by buying the machinery needed to meet the huge demand.

Ohllson & Rice die cast tether cars were first manufactured in 1946. The early model cars had solid rear brake drums. open air front grill, 10 air vent slots in the seat, windshield, manual fuel pump, external hand brake lever, 4 nerf bars or radius rods,  and plated front axle.  The cars were fitted with a .23 or .29 Ohlsson and Rice engine. The easiest way to tell their plane engines from the car engines was the exhaust port.  The cars have a straight cut exhaust and the planes had an angled cut port.  However they are interchangeable except to be estetically correct. Basic colors included white, black, red , blue and yellow. The .29 engine were available in either spark ignition models or with a glow plug.  In the early days Ohlsson and Rice had trouble with their engines and discovered a lot of the problems were due to inferior fuel sources. To rectify this they started to manufacture their own Nitro Glow fuel.  This seemed to cure their engine problems. The later models in the fifties went to a closed front grill , 1 air vent slot in seat,  hollow brake drums,  no windshield and a smaller .049 engine. The last of the midget racers were made in 1959.

Peter Shire Memphis Group California Art Pottery Rare Early "Peach Tea Set" 1980

PETER SHIRE  (b. 1947)  USA

Rare and early "California Peach" teaset   1980

Handmade earthenware with polychrome glazes
Made by Shire at his studio in Echo Park, California

Signed:  Shire 1980 EXP  (painted on base of each)

Model illustrated: Tempest in a Teapot, the Ceramic Art of Peter Shire, Norman M. Klein et al. (New York: Rizzoli, 1991) p. 11.

Teapot H: 10"  x  W: 11 1/4" x D: 5 1/2"
Pair of teacups H:  7 3/4" &  8"

Price: $8,500

Peter Shire (born 1947) is a Los Angeles artist. Shire was born in the Echo Park district of Los Angeles, where he currently lives and works. His sculpture, furniture and ceramics have been exhibited in the United States, Italy, France, Japan and Poland; Shire has been associated with the Memphis Group of designers, has worked on the Design Team for the XXIII Olympiad with the American Institute of Architects, and has designed public sculptures in Los Angeles and other California cities. Shire has been honored by awards for his contribution to the cultural life of the City of Los Angeles.