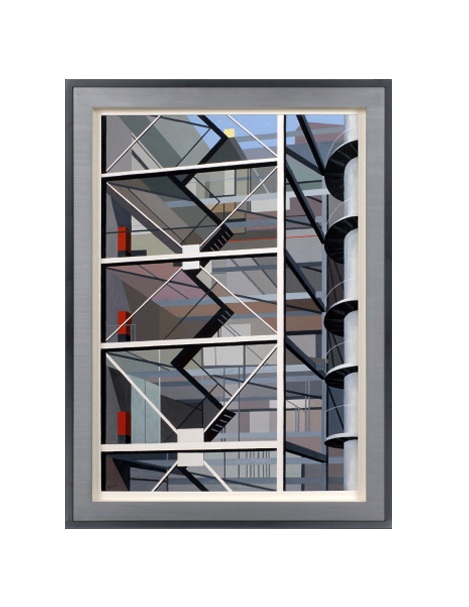 Richard Harold Redvers Taylor, "Modernist building staircase", Gouache on paper c. 1949
More Information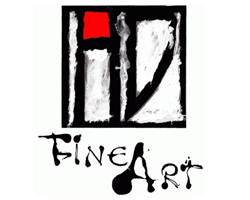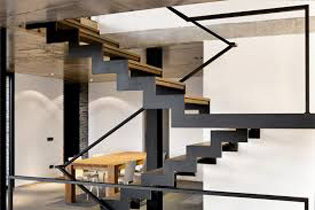 Product Description
Richard Harold Redvers Taylor, "Modernist building staircase", Gouache on paper c. 1949
Related Products
GALERIE CARREFOUR 141 Boulevard Raspail, Paris Vérité Collection Wood block print poster, ARTS PRIMITIFS, CARREFOUR, 141 BD RASPAIL, DAN 5803 c. 1948

GALERIE CARREFOUR 141Boulevard Raspail, Paris
Vérité Collection Wood block print poster "ARTS PRIMITIFS, CARREFOUR, 141 BD RASPAIL, DAN 5803″ c. 1948

Float mounted in a finely contoured oak frame.

Inscribed to: A Monsieur E Mme Breton, Vérité Image dimension:

H: 19 1/2″ x W: 12 3/4″
Framed dimension: H: 26 3/4″ x W: 19 3/4"

Price: $9,000

The Vérité Collection of primitive arts started after World War 1 in 1920. Pierre Vérité, a young artist started buying primitive art before anyone else. Vérité opened a small store selling exclusively tribal art in 1931 in conjunction with the Paris Colonial Exposition. Pierre Vérité regarded "primitive arts" as art, and it is the raw power of these primitive pieces that changed the history of 20th-century European culture. In 1936, he opened the Galerie Carrefour on the Boulevard Raspail, which was a hangout for artists and collectors such as Pablo Picasso, Helena Rubenstein, Nancy Cunard and Andre Breton. Tribal art was one of the key influences on Pablo Picasso and he often dropped into Pierre Vérité's Galerie Carrefour in Paris to buy masks and carvings from Africa and Oceania. Henri Matisse was also a regular visitor, as were other artists such as Fernand Léger and Maurice de Vlaminck, while Vérité used to browse Parisian flea markets with André Breton, Surrealism's chief theorist. In the decades that followed the opening of the gallery, the Vérité family's client list grew to include Hollywood stars and leading museum curators, as well as some of the greatest names in 20th-century art. Vérité very quickly became the most important art dealer for primitive arts. In the 1948, Pierre's son Claude became increasingly involved in the gallery. He went on African expeditions, collecting objects and information, and took photographs to document his travels, while his wife Jeannine was running the gallery operations. With Claude and Jeannine joining the gallery, Galerie Carrefour showed at all "Art Primitifs" exhibitions in Europe and the United States. The gallery established itself as the most important player in tribal arts in the world and exhibited until the 1990's.

Jeffrey Hartman "Motobecane" Oil on canvas 1978

JEFFREY HARTMAN USA

"Motobecane" 1978

Oil on canvas

Signed: "Jeffrey Hartman '78", "© 78 HARTMAN" (on the back)

Framed H: 26 1/2" x W: 18 1/2"

Price: $18,000

Belgian art dealer Isy Brachot coined the French word Hyperréalisme, meaning Hyperrealism, as the title of a major exhibition and catalogue at his gallery in Brussels in 1973. The exhibition was dominated by such American Photorealists as Ralph Goings, Chuck Close, Don Eddy, Robert Bechtle and Richard McLean; but it included such influential European artists as Gnoli, Richter, Klapheck and Delcol. Since then, Hyperealisme has been used by European artists and dealers to apply to painters influenced by the Photorealists. However, Hyperrealism is contrasted with the literal approach found in traditional photorealist paintings of the late 20th century. Hyperrealist painters and sculptors use photographic images as a reference source from which to create a more definitive and detailed rendering, one that often, unlike Photorealism, is narrative and emotive in its depictions. Strict Photorealist painters tended to imitate photographic images, omitting or abstracting certain finite detail to maintain a consistent over-all pictorial design. They often omitted human emotion, political value, and narrative elements. Since it evolved from Pop Art, the photorealistic style of painting was uniquely tight, precise, and sharply mechanical with an emphasis on mundane, everyday imagery. Hyperrealism, although photographic in essence, often entails a softer, much more complex focus on the subject depicted, presenting it as a living, tangible object. These objects and scenes in Hyperrealism paintings and sculptures are meticulously detailed to create the illusion of a reality not seen in the original photo. That is not to say they're surreal, as the illusion is a convincing depiction of (simulated) reality. Textures, surfaces, lighting effects, and shadows appear clearer and more distinct than the reference photo or even the actual subject itself.