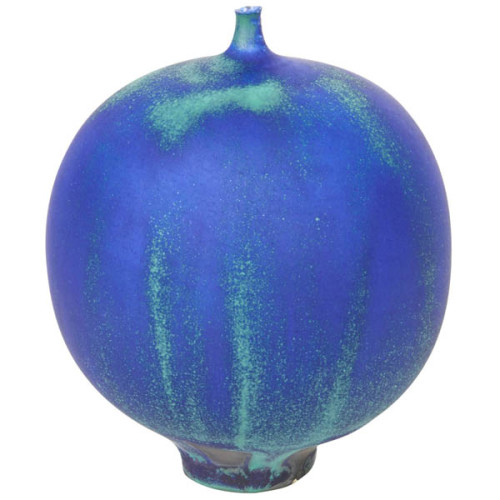 Rose Cabat/American Studio Ceramics "Feelie" Porcelain Vessel, circa 1980-85
More Information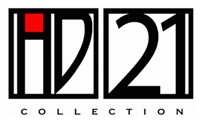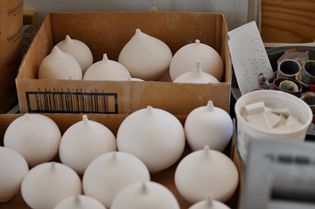 Product Description
Rose Cabat/American Studio Ceramics "Feelie" Porcelain Vessel, circa 1980-85
Related Products
Tommi Parzinger / American Art Deco Coffee Table circa 1939

TOMMI PARZINGER  (1903-1972)  Germany/USA
PARZINGER, INC.  New York

Coffee table   c.1939

Carved and ceruse oak with an incised diamond pattern pewter top

Illustrated: Arts and Decoration, June 1940

***This table was originally priced at $80 during the period, as it appears in the Arts and Decoration vintage illustration from 1940.

For other examples of Parzinger's work see: Town & Country, Vol. 54, "Counter Points", December 1939, p. 31; Town & Country, Vol. 95, "Counter Points", June 1940, p. 19;  The Studio, 1938, "For the Table", p.107-09; The Studio, 1942, "Tommi Parzinger, Designer of Modern Interiors and Silver", p.37; Decorative Art, Studio Yearbook (London & New York: The Studio Publications, 1952-53), p. 98; Craft in the Machine Age, ed. Janet Kardon (New York: American Craft Museum, 1995) p.128, 134, 183, 241.

H: 12" x L: 42" x D: 14"

Price: $34,500

This is a wonderful and rare coffee table by Tommi Parzinger in beautifully detailed ceruse oak with a diamond pattern pewter inset top. This table was
completely handmade and dates from 1940, shortly after Parzinger opened his first eponymous gallery on East 57th Street. It is low and lean with exquisite Neoclassical Revival carved details and a silhouette that calls to mind an American take on Jean Michel Frank's sober and refined elegance of the same time period. The cross-hatch carving with tassels on the two long sides and the related top corner details also have a charm reminiscent of Parzinger's affable personality and effervescent design sensibility.

Lawrence Hunter Hand Wrought Brass and Walnut Punch Set c.1965

LAWRENCE HUNTER, San Diego, California

Punch Bowl set c.1965

Hand hammered and hand wrought large asymmetric punch bowl with matching ladle, turned walnut pedestal platter and twenty four hand wrought brass and walnut pedestal shape goblets

Marks: HUNTER spelled out within a large outline of an H (name logo and monogram mark on all pieces)

Punchbowl H: 13 ½" x Dia: 16"
Cups: H: 5" x Dia: 3 ½"
Serving tray: H: 2 ¾" x Dia: 17 ¾"

Price: $11,500

By repute, this elaborate punch set was a custom commissioned work for a West Coast collector and likewise was purchased directly from Larry Hunter in the mid-1960's for $2,500.

Lawrence "Larry" Hunter grew up in San Diego and received a BA from San Diego State College in the late 1950s. As an undergraduate, Hunter studied with John Dirks, who founded the furniture design program at San Diego State College, and Ilse Ruocco. While completing an MA at University of California, Los Angeles, Hunter worked in clay and was a teaching assistant for Laura Andreson. Hunter was hired to teach general crafts and design classes at San Diego State in 1962, and later inherited the furniture design program from Dirks.
Hunter was a member of the Allied Craftsmen of San Diego and exhibited furniture regularly in the California Design series at the Pasadena Art Museum and the California Crafts series at the Crocker Art Gallery in Sacramento. Hunter led the San Diego State furniture design program until the late 1980s, helping the furniture program to become a vital part of the community. Featured artists will include Toza and Ruth Radakovich, Rhoda Lopez, Jack Hopkins, Arline Fisch, Ellamarie and Jackson Woolley, Larry Hunter, Kay Whitcomb, Ilse Ruocco, and James Hubbell. It was at this same time that Constantine's, a New York fine wood merchant, offered plans for clocks with wooden works; that John Gaughan made a skeletal grandfather's clock with wooden works; and that Larry Hunter, who taught at San Diego State, used the clock form to explore kinetic sculpture within a functional format. Hunter eschewed the older traditional adornment of the case and focused upon visible works so that people could watch time actually move.