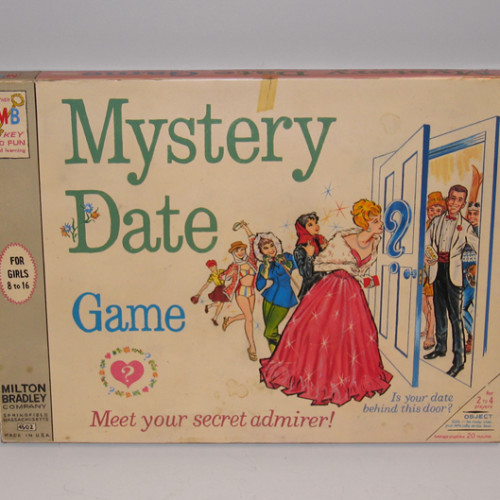 Tim Liddy Mystery Date Game (1966) Meet your secret admirer! 2006 Oil and enamel on copper, plywood back
More Information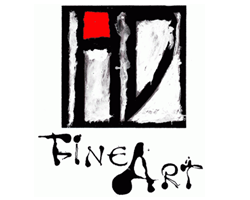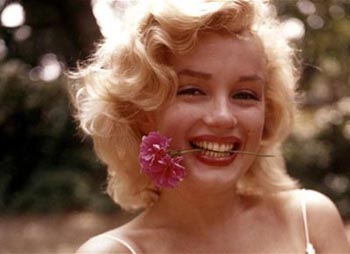 Product Description
Tim Liddy Mystery Date Game (1966) Meet your secret admirer! 2006 Oil and enamel on copper, plywood back
Related Products
Jeffrey Hartman "Motobecane" Oil on canvas 1978

JEFFREY HARTMAN USA

"Motobecane" 1978

Oil on canvas

Signed: "Jeffrey Hartman '78", "© 78 HARTMAN" (on the back)

Framed H: 26 1/2" x W: 18 1/2"

Price: $18,000

Belgian art dealer Isy Brachot coined the French word Hyperréalisme, meaning Hyperrealism, as the title of a major exhibition and catalogue at his gallery in Brussels in 1973. The exhibition was dominated by such American Photorealists as Ralph Goings, Chuck Close, Don Eddy, Robert Bechtle and Richard McLean; but it included such influential European artists as Gnoli, Richter, Klapheck and Delcol. Since then, Hyperealisme has been used by European artists and dealers to apply to painters influenced by the Photorealists. However, Hyperrealism is contrasted with the literal approach found in traditional photorealist paintings of the late 20th century. Hyperrealist painters and sculptors use photographic images as a reference source from which to create a more definitive and detailed rendering, one that often, unlike Photorealism, is narrative and emotive in its depictions. Strict Photorealist painters tended to imitate photographic images, omitting or abstracting certain finite detail to maintain a consistent over-all pictorial design. They often omitted human emotion, political value, and narrative elements. Since it evolved from Pop Art, the photorealistic style of painting was uniquely tight, precise, and sharply mechanical with an emphasis on mundane, everyday imagery. Hyperrealism, although photographic in essence, often entails a softer, much more complex focus on the subject depicted, presenting it as a living, tangible object. These objects and scenes in Hyperrealism paintings and sculptures are meticulously detailed to create the illusion of a reality not seen in the original photo. That is not to say they're surreal, as the illusion is a convincing depiction of (simulated) reality. Textures, surfaces, lighting effects, and shadows appear clearer and more distinct than the reference photo or even the actual subject itself.

Hank Pitcher "Mr. Zogs board at Coal Oil Point" Oil on canvas, laid on board 2006

HANK PITCHER (b. 1949) U.S.A.

"Mr. Zogs board at Coal Oil Point" 2006

Oil on canvas, laid on board

Signed: Mr. Zogs board at Coal Oil Point (with chalk on back),

Hank pitcher 2006, Mr. Zogs Board at Coal Oil Point

For more information see: Hank Pitcher Surf, exhibit. cat. (Santa Barbara: Sullivan Goss Gallery, 2003); Surfboard Wax – A History, Jefferson "Zuma Jay" Wagner (Atglen, PA: Schiffer Publishing Ltd., 2005).

Canvas: H: 84" x W: 36"

Framed: H: 87" x W: 39"

Pitcher's surfboard paintings are the symbol of California beach culture…strong, definite, positive and euphoric statements about life in California. The surfboard's power as totem is seen in its power to convey identity: surfer, Californian, Hank Pitcher. All are identifiable from this symbolic representation. Hank Pitcher is the voice of California culture. At the beach, in the surf, approaching the foothills, in the mountains, on the spit of Point Conception, in the crags of Big Sur, at a beach campfire in Santa Barbara, Pitcher paints the icons of California's culture.

Hank Pitcher's paintings are grounded in a particular sense of place. He was born in Pasadena, California on July 20, 1949, but his family moved to Isla Vista, near Santa Barbara, when he was two years old. When they came to Isla Vista it was an outpost on the beach, and Goleta was a farm town where kids rode their horses down the avenue to buy candy at the store. He was a football star at San Marcos High School and was recruited by big-name universities. Instead of football, he chose to attend the College of Creative Studies, an alternative program within the University of California at Santa Barbara (UCSB) where he now teaches painting. He splits his time between painting and surfing, pursuing each with the commitment and energy of a linebacker.