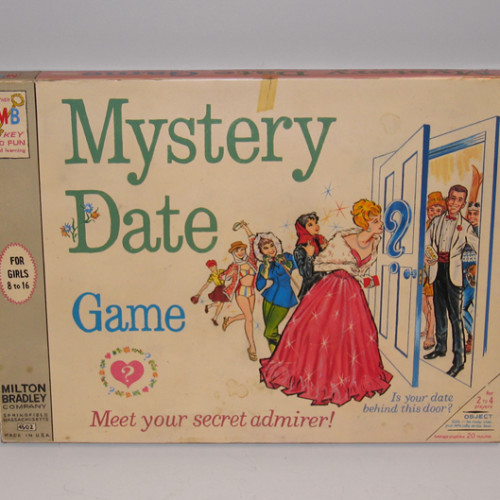 Tim Liddy Mystery Date Game (1966) Meet your secret admirer! 2006 Oil and enamel on copper, plywood back
More Information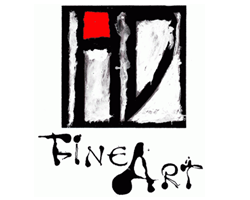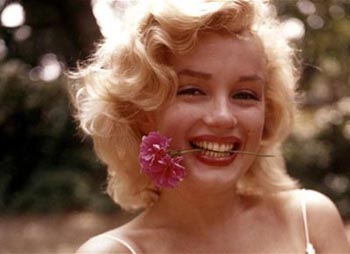 Product Description
Tim Liddy Mystery Date Game (1966) Meet your secret admirer! 2006 Oil and enamel on copper, plywood back
Related Products
Tim Liddy Game of Boom or Bust (1951) Presidential Sweepstakes 2006 Oil and enamel on copper, plywood back

TIM LIDDY

"Game of Boom or Bust" (1951) Presidential Sweepstakes 2006

Oil and enamel on copper, plywood back

Signed in script: Tim Liddy "circa 1951" 2006, red circular ring

Provenance: William Shearburn Gallery (St. Louis, MO)

H: 15 1/8" x W: 15 1/8" x D: 2"

With his recent paintings, Liddy has both reasserted the construct of hyperrealist painting and developed a thoroughly unique advancement of that mode by extending the cultural reality of the indexed original. Based on the illustrated box lids of vintage board games, Liddy has recontextualized a subject, which evokes the underlying rules of life. Painted on copper or steel in the precise dimensions of the original, the metal is then manipulated to demonstrate the exact rips and tears from years of usage and includes trompe-l'oeil renditions of the scotch tape that might be holding the cardboard box together, the assorted stains, or the various graffiti of time. Liddy leaves no possibility of ambivalence, these works speak to a concurrent understanding of their original object identity and to themselves as works of art engaged in historical and psychological dialogue.

Robert Breer "Untitled" Oil on canvas 1950

ROBERT BREER (1926-2011) USA

Untitled 1950

Oil on canvas, white-gold leaf and lacquer frame

Marks: Untitled, 1950, Robert Breer, 26×32, No. 29 in a circle (paper label)

Provenance: Robert Breer, Private Collection, Chicago

Canvas: H: 25 3/4" x W: 32"

Framed: H: 32 1/4" x W: 39″

"Breer acknowledges his respect for this purist, "cubist" cinema, which uses geometric shapes moving in time and space"

Robert Breer's career as an artist and animator spans 50 years and his creative explorations have made him an international figure. He began his artistic pursuits as a painter while living in Paris from 1949-59. Using an old Bolex 16mm camera, his first films, such as "Form Phases", were simple stop-motion studies based on his abstract paintings.

Breer has always been fascinated by the mechanics of film. Perhaps it was his father's fascination with 3-D work that inspired Breer to tinker with early mechanical cinematic devices. His father was an engineer and designer of the legendary Chrysler Airflow automobile in 1934 and built a 3-D camera to film all the family vacations. After studying engineering at Stanford, Breer changed his focus toward handcrafted arts and began experimenting with flip books. These animations, done on ordinary 4″ by 6″ file cards have become the standard for all of Breer's work in fim.

Like many of his generation, Breer did early work influenced by the various European modern art movements of the early 20th century, ranging from the abstract forms of the Russian Constructivists and the structuralist formulas of the Bauhaus, to the nonsensical universe of the Dadaists. As a result of his association with the Denise René Gallery, which specialized in geometric art, he saw the abstract films of such pioneers as Hans Richter, Viking Eggeling, Walter Ruttmann and Fernand Léger. Breer acknowledges his respect for this purist, "cubist" cinema, which uses geometric shapes moving in time and space.

In 1955, he helped organize and exhibited in a show in Paris entitled "Le Mouvement" (The Movement), which paved the way for new cinema aesthetics. During this period, Breer also met the poet Allen Ginsberg and introduced him to his film "Recreation" (1956), which made use of frame-by-frame experiments in a non-narrative structure. Although Breer resisted being labeled a beatnik, the film does capture some aspects of beat poetry and music.

When Breer returned to the United States in the late 1950s, the American avant-garde was thriving and films by Kenneth Anger, Stan Brakhage, Peter Kubelka and Maria Menken were creating a new visionary movement. Breer found kindred spirits within the New York experimental scene. As Pop Art emerged as a phenomenon in the 1960s, Breer befriended Claes Oldenburg and others. He worked on the TV show, "David Brinkley's Journal", filming pieces on art shows in Europe; at the same time, he made his debut documentary on the sculptor Jean Tinguely in 1961.